FBI To Brief House Oversight Committee Leaders On Unsubstantiated Charges Against Biden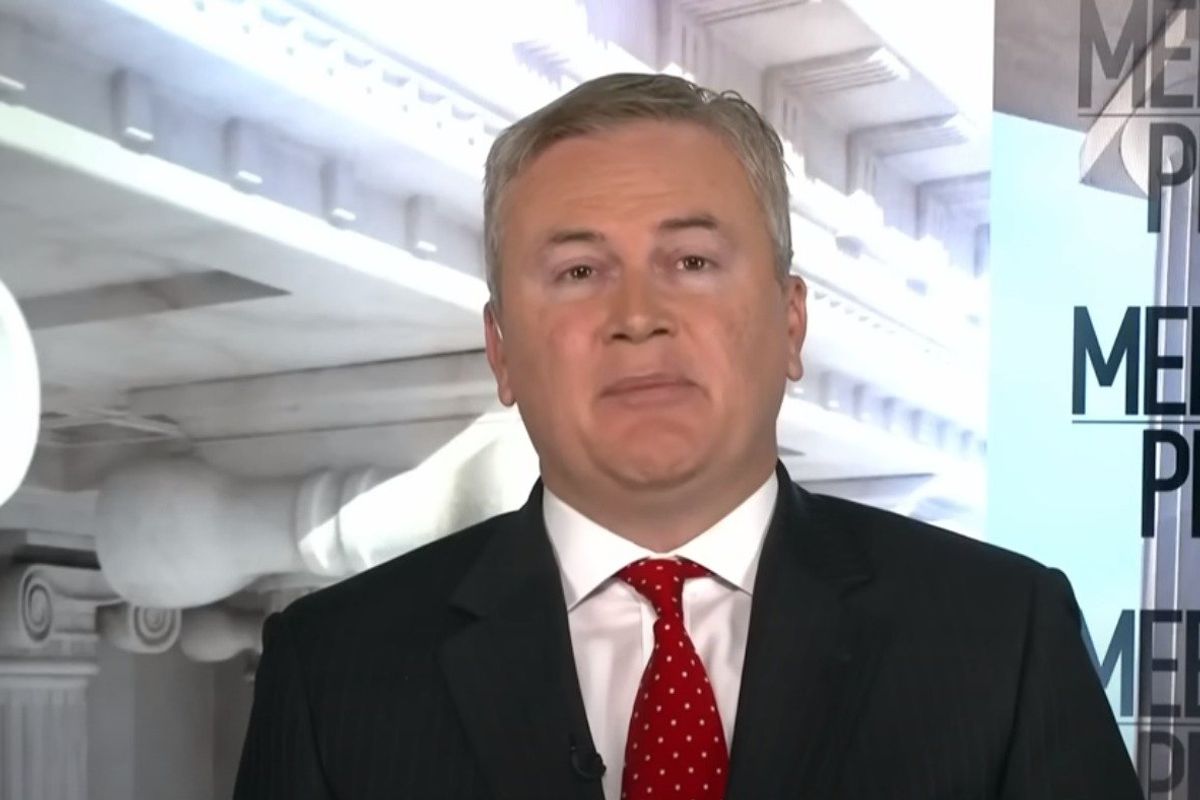 Under threat of a contempt of Congress referral against FBI Director Chris Wray, the bureau has agreed to allow a briefing for the top Republican and top Democrat on the House Oversight Committee concerning a years-old unsubstantiated allegation, which has been called a second-hand tip, accusing then-Vice President Joe Biden of a supposed wrongful act.
The existence of the lone, unclassified document, called an FD-1023 form, until recently was not even verified by the FBI.
Chairman Rep. Jim Comer (R-KY) and ranking member Rep. Jamie Raskin (D-MD) "will receive a briefing from the FBI and review the FD-1023 form behind closed doors in a secure SCIF, a sensitive compartmented information facility at the Capitol rather than going to FBI headquarters, as the bureau had initially offered," CNN reported.
"While the document contains the allegations made by an unnamed whistleblower, it doesn't provide proof that they are true, people briefed on the matter said. The FBI and prosecutors who previously reviewed the information couldn't corroborate the claims."
Comer, who has been accused of using his position on the powerful Oversight Committee to aid Donald Trump's efforts to regain the presidency, late last month appeared to validate that accusation.
The unverified FD-1023 form "has origins in a tranche of documents that Rudy Giuliani provided to the Justice Department in 2020, people briefed on the matter said," CNN notes.
"According to Comer," CNN adds, the FD-1023 form, "dated June 30, 2020, says [a] foreign national allegedly paid $5 million to receive a desired policy outcome, based on unclassified and legally protected whistleblower disclosures."
On Thursday, Sen. Chuck Grassley (R-IA), who has teamed up with Comer, came under fire for admitting he does not care whether or not the accusations against President Biden are true or not, he wants to pursue them regardless.
CNN earlier this week reported that even then-Attorney General Bill Barr questioned the validity of the alleged document.
"The allegations of wrongdoing by the then-vice president, many originating from sources in Ukraine, were dubious enough that Attorney General William Barr in early 2020 directed that they be reviewed by a US attorney in Pittsburgh, in part because Barr was concerned that Giuliani's document tranche could taint the ongoing Hunter Biden investigation overseen by the Delaware US attorney."
Raskin, a former constitutional law professor, in a statement this week characterized the FD-1023 as containing "unsubstantiated, second-hand claims," and called it a "tip."
Raskin has also accused Comer of being determined to send a contempt of Congress referral for Director Wray to the U.S. Dept. of Justice.
"It is increasingly clear that Committee Republicans have always planned to hold Director Wray in contempt of Congress to distract from the obvious fact that they do not have evidence to support their unfounded accusations against President Biden. This latest political maneuver underscores Chairman Comer's determination to use the Committee to help former President Trump's reelection efforts and pander to extreme MAGA Republicans."
Last month, The New Republic reported, the "House GOP accused Joe Biden and his family … of engaging in business with foreign entities—but were unable to provide any actual evidence linking the president to any wrongdoing."
"House Oversight Committee Chair James Comer released a 65-page memo detailing a sprawling investigation into Biden and some of his relatives, particularly his son Hunter Biden. Nowhere in the massive document was there a specific allegation of a crime committed by Biden or any of his relatives."
Reprinted with permission from Alternet.