WATCH: Video Surfaces Of Rep. Greene Harassing Parkland Survivor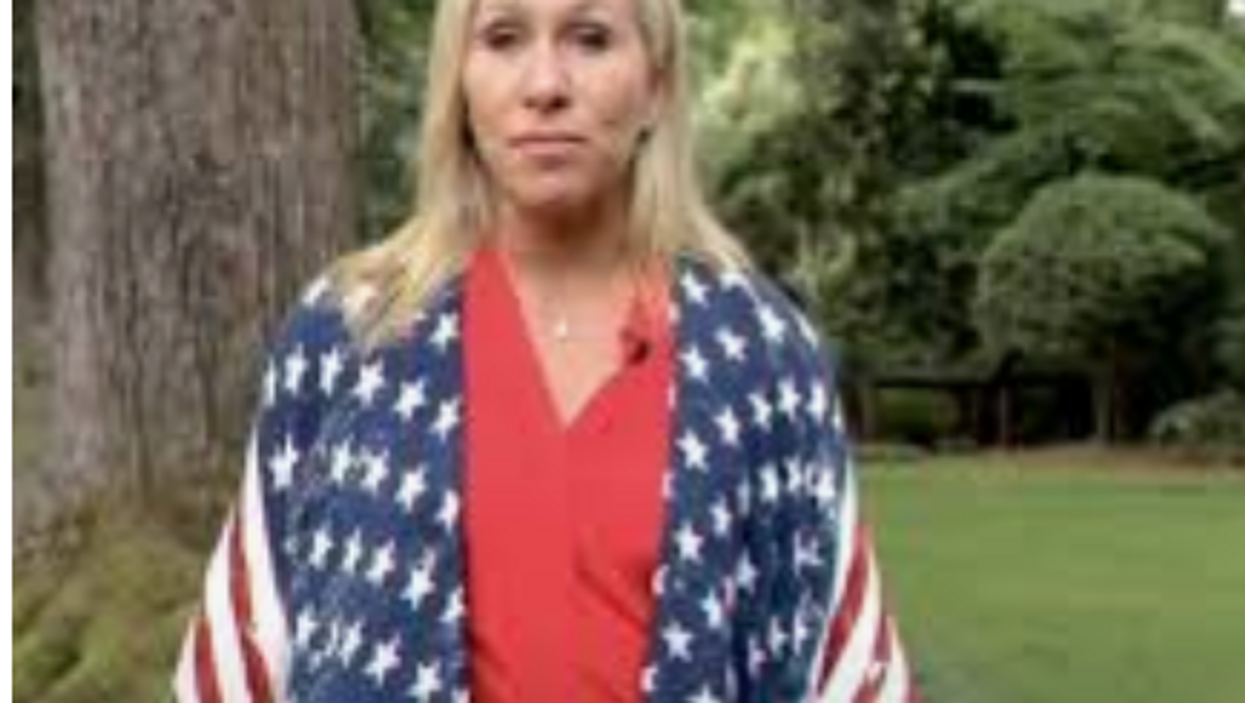 Reprinted with permission from Alternet

Newly elected Rep. Marjorie Taylor Greene (R-GA) is at the center of controversy yet again over a disturbing video that has resurfaced of her harassing one of the survivors of the school shooting in Parkland, Florida.
On Wednesday, Jan. 27, Fred Guttenberg, whose 14-year-old daughter was one of the victims in the 2018 attack, took to Twitter with footage of the embattled congresswoman heckling former Parkland student David Hogg. The video was reportedly filmed just weeks after the shooting when Hogg traveled to Washington, D.C., to meet with lawmakers and discuss proposals for stricter gun laws.
In the video, Greene could be seen following and taunting the teen for several blocks. With the video, Guttenberg called out Greene, tweeting, "[Marjorie Taylor Greene, is this you harassing [David Hogg] weeks after the Parkland shooting, that my daughter was killed in & he was in? Calling him a coward for ignoring your insanity. I will answer all of your questions in person. Get ready to record again."
March For Our Lives, the advocacy founded by Parkland survivors to advocate for an end to gun violence, also fired back at Greene with a tweet that read, "We don't want to be doing this work, we'd much rather be living our lives like any young person. Instead, we've been forced to grow up quickly because corrupt politicians like you can't do your damn job."
Hogg also shared his reaction to the resurfaced video saying, "After surviving gun violence this is just 1/10 of 1% of the harassment advocates for gun control have to deal with."
Now, Parkland survivors and former students are also calling for Greene's resignation. The latest video comes amid a multitude of allegations and concerns about Greene including her radicalized QAnon beliefs, and her most recent, outlandish attempt to file articles of impeachment against President Joe Biden. Just days ago, Greene faced backlash for her previous remarks suggesting 9/11 and the Parkland shooting was a "false flag" operation. CNN also unearthed comments from Greene before she entered Congress suggested she'd like to see top Democrats executed for "treason."