Trump Flees Rare Press Conference After Two Questions
@EricBoehlert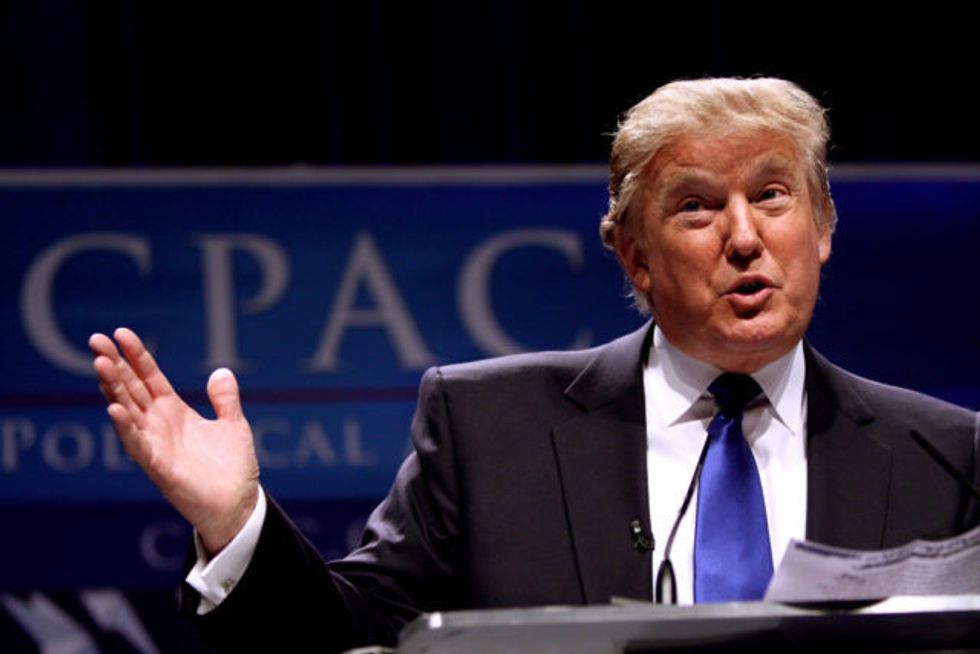 Reprinted with permission from Shareblue.com
Capping off a rambling White public appearance Friday in what was touted as a "press availability," Trump once again dodged transparency when he refused to answer almost any questions from the press.
After taking just two queries, he quickly exited the room full of reporters and ignored a pointed question about lawsuits that are piling up about his previous extramarital affairs.
The porn actress Stormy Daniels, who reportedly received a $130,000 hush money settlement just weeks before the 2016 election, is scheduled to tell her story on "60 Minutes" Sunday night.
This month, Daniels filed a lawsuit claiming that the agreement requiring her not to talk about the affair is invalid because Trump never signed it. Trump's private attorney, Michael Cohen, insists that he alone knew about the hush-money payment and that he arranged it all without Trump's knowledge, just days before the election.
Daniels' attorney has suggested they have evidence to prove that Trump knew about the payment.
Trump refusing to engage on Friday caps off a week where the The White House has clearly been in damage control mode and has essentially shut the doors to the press. Press secretary Sarah Huckabee Sanders hosted just one White House press briefing all week, which is an almost unheard of lack of access for reporters.
Sanders actually announced Friday morning that there would be a press briefing that day at 1 p.m., only to later cancel it because Trump was having "a press availability" when he signed the omnibus spending bill in from of reporters.
But Trump essentially blew off journalists, taking just two questions and then ignoring a third about his previous affairs.
"Trump is now facing a triple-barreled litigation drama involving a porn actress, a reality show star and a former Playboy model that promises further embarrassing allegations," CNN reports.
If journalists had been allowed to quiz Trump, they liked would have asked him why his top defense attorney, John Dowd, has resigned out of frustration. The stunning move came just as Trump needs legal counsel in the face of special counsel Robert Mueller's expanding Russia probe.
Note that it's been 13 months since Trump hosted an actual White House press conference.
Based on his weird, disengaged performance Friday, we know why.