#EndorseThis: Trump Impeachment Trial Opens With Sobering Video
@nationalmemo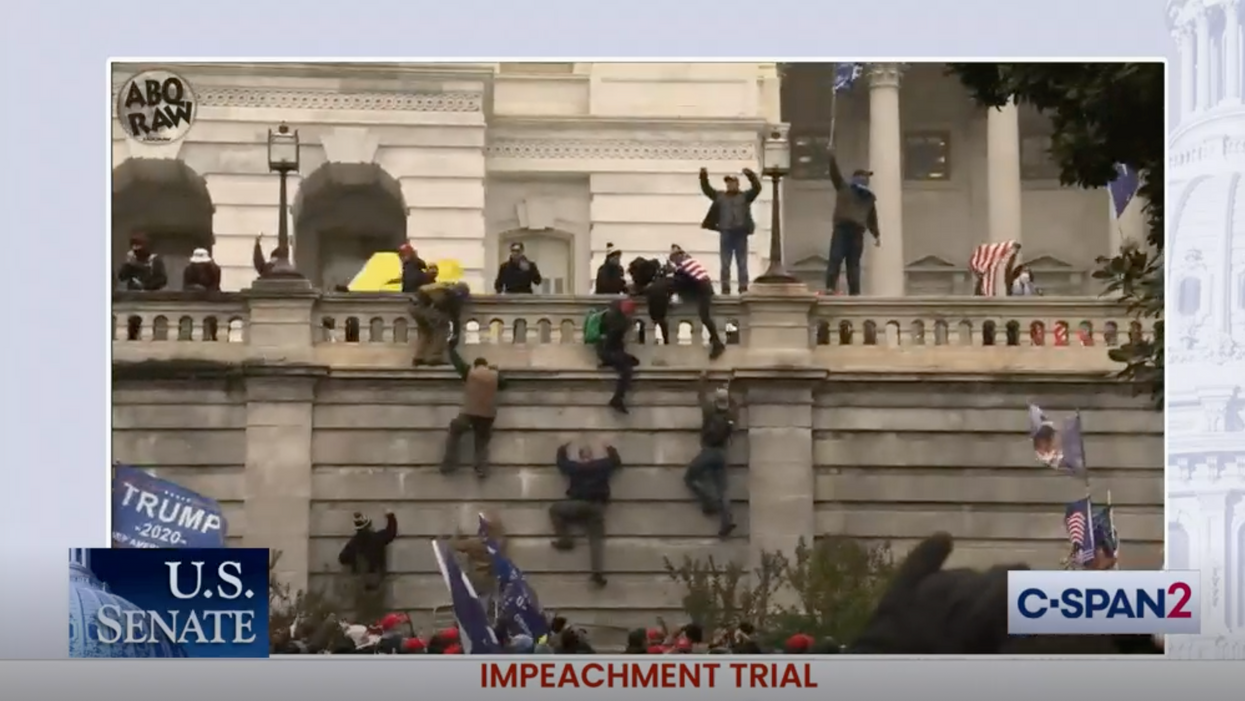 Screenshot from C-SPAN 2
The House impeachment managers opening video, presented by Rep. Jamie Raskin (D-MD), must have been hard for the Senate to watch. But it was vital, with up-close and personal clips, it demonstrated just how crucial Donald Trump's words were to the insurrection on Jan. 6. In fact, everyone should watch it.
"Take the Capitol," his supporters in the large and mostly maskless crowd roared, as Trump spewed lies about the election and told his supporters to make their way to the Capitol building at his "Stop the Steal" rally.
The video shows undeniable evidence of Trump inciting the deadly attack on democracy. Let's hope Senate Republicans keep this video in the back of their minds.
Watch it here.
House Impeachment Managers Play Video Of Capitol Riot During Impeachment Trial | NBC Newswww.youtube.com