#EndorseThis: Plaskett Proves Trump Was 'Directly Involved' In Instigating Capitol Riot
@nationalmemo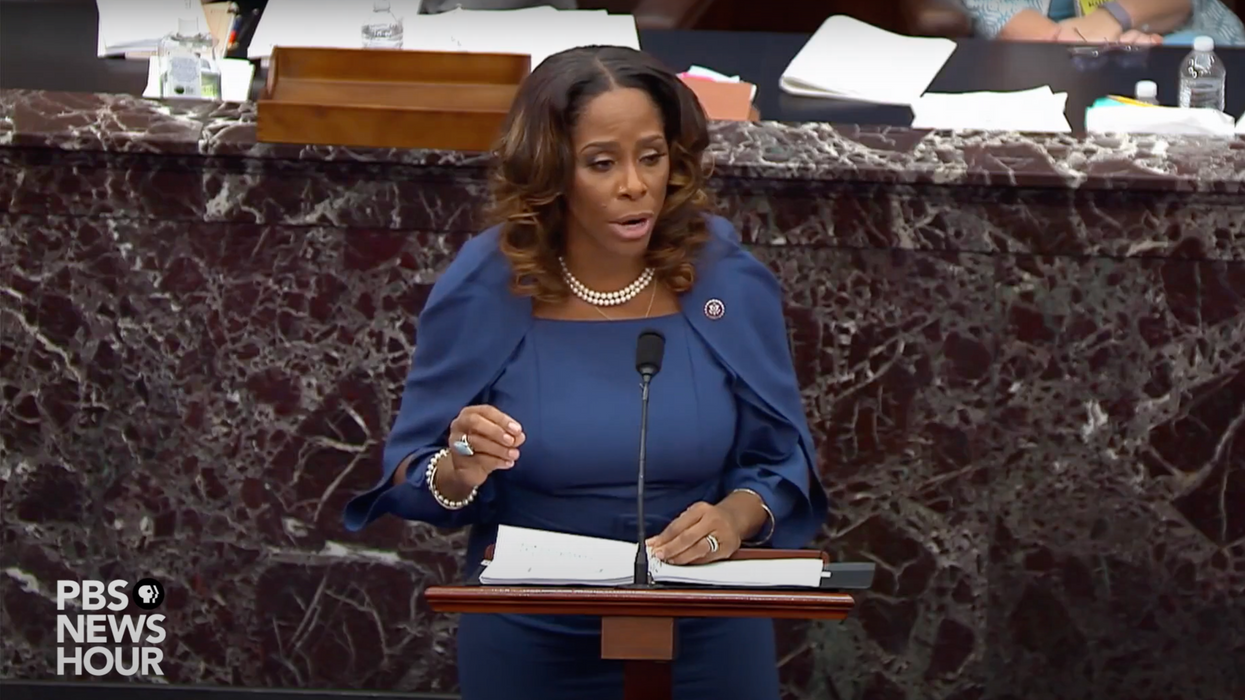 Screenshot from PBS Newshour
We know the truth. You know the truth. Though most of them will deny it, Senate Republicans know it too. Donald Trump caused the deadly Capitol riots that put our precious and fragile democracy in danger. And he knew what he was doing all along.
Impeachment Manager Stacey Plaskett (D-USVI) methodically proved that Trump was "directly involved" in the planning and "deliberate encouraged" the deadly and violent actions of his base, in a powerful display of abundantly clear evidence on the Senate floor Wednesday. It is all the Senate should need to convict the 45th President of the United States and make sure he can never hold again.
What Delegate Plaskett showed the world today is undeniable. Click the link and see for yourself.
WATCH: Trump was 'directly involved' in organizing Capitol attack, says Del. Plaskettwww.youtube.com