'Team Normal': A One-Act Play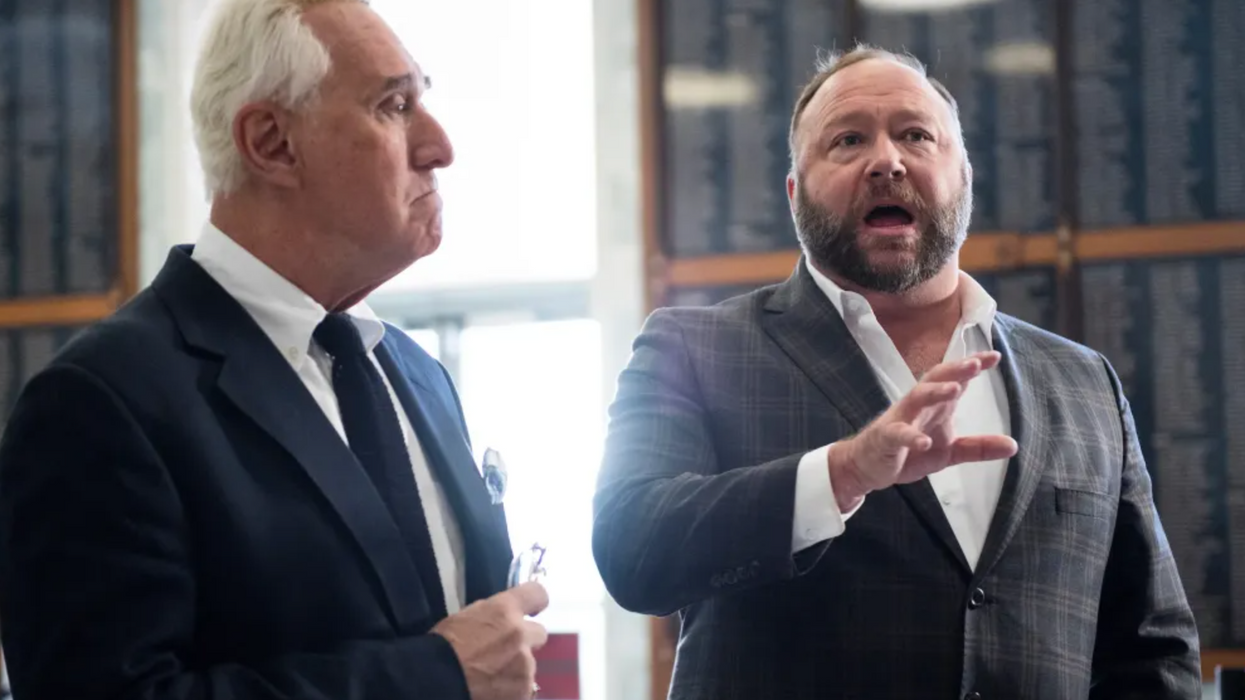 Photo by Bill Clark/CQ Roll Call
Scene 1:
The study at the Bedminster Golf Club. Donald Trump is meeting with a visitor, his former international trade advisor and January 6th co-conspirator, Peter Navarro.
TRUMP: Jared's memoir? No, not going to read it, Peter. Nope, not a snowball's chance in Hell's Kitchen.
PETER NAVARRO: That thyroid cancer thing, that came out of nowhere. I saw the guy every day. There's no sign that he was in any pain or danger or whatever. I think it's just a ploy to get sympathy to try to sell his book. Fake news. Did you know, Mr. President?
TRUMP: Maybe.
NAVARRO: Did Ivanka talk to you about it?
TRUMP: I don't recall. You know, Peter, that's a better answer than the Fifth Amendment. You should consider it. Maybe you can't recall whether Jared had cancer—and a few other things. The Green Bay Sweep, with the electors, I don't recall. Doesn't that feel better? Where did you get that Green Bay business? Why not the Tampa Bay touchdown? I told Jared that Tom Brady was after Ivanka.
NAVARRO: It's in the book.
TRUMP: I said to Jared, "Why does she have to convert? Why don't you convert?" Tom Brady, conversion is an extra point. Most people think I'm Jewish anyway. Most of my friends are Jewish. I have all these awards from the synagogues. They love me in Israel. I've got to hand it to Jared. Cancer works for him. You're right, Peter, makes him more sympathetic, a victim, too. I beat Covid. Maybe I should say I beat cancer.
NAVARRO: Mr. President, did you have cancer?
TRUMP: Maybe. We'll see if I need to have beaten it. The lawyers are negotiating with DOJ. Doctor Ronnie said I'm in the top ten percent of everyone my age. The golf, the rallies, the steak—top ten. Now take Rudy, in and out of the hospital. And the second wife—or is she the third? Remember the annulment? Not many people do. A cousin, second cousin, first wife, hard to keep track. But the second wife, really the third, wants a new chunk of change, another pound of flesh. Would Ivana have done that to me? Not in a million years. Best first wife.
NAVARRO: A remarkable woman.
TRUMP: If you have time, Peter, do down just past the first tee. Just the name and the years. Very, very tasteful. Classy.
(A youthful aide enters.)
AIDE: Mr. President, that caller you were expecting...
TRUMP: (To Navarro) Dinner later, the steak. Second term, the pardons. And, remember, I don't recall. (Leads Navarro out and points toward the golf course) Just past the first tee.
Scene 2:
(Navarro exits. Trump picks up the phone to speak with Alex Jones.)
TRUMP: Hell of a performance at the trial, Alex. Are they going to put you in the witness protection program to protect you from your lawyer? If they can't find you, you don't have to pay.
ALEX JONES: Mr. President, the lawyer screwed up royally. Said the text messages and emails weren't privileged. I am the one who should collect punitive damages.
TRUMP: Are you on the phone I told you to call on—the burner phone? And don't give it to your lawyer when you're done.
JONES: I've been accused of a lot of things, but not that stupid.
TRUMP: Well, I've been reading the coverage.
JONES: They got all my messages with Roger Stone!
TRUMP: Roger is someone you should have been studying. Roger always uses the burner when he calls me. Hanging with the Proud Boys, the Oath Keepers—stand by and stand back—burners. I'd use the phone of a Secret Service agent. Fail safe. I wonder where all those text messages went. They all disappeared except for yours, Alex.
JONES: Mr. President, we're surrounded by traitors.
TRUMP: You watch those hearings? You see what I had to deal with. Team Normal, that's what they call themselves now. They used to be the adults in the room. When I was giving political donations to Hillary and Chuck Schumer, and I was pro-abortion big-time, where was Team Normal? Abu Ghraib. And, now, they're a bunch of crybabies.
JONES: Congratulations on beating Team Normal in the primaries! You belted them. What a lineup! Murderer's Row.
TRUMP: J.D. Vance, Dr. Oz, Blake Masters, Kari Lake, Doug Mastriano, that Laxalt—how did they win? They all said the election was stolen. It's not Team Normal's party—and they can cry if they want to.
JONES: But it was stolen! Not a hoax!
TRUMP: Alex, you always tell it like it is.
JONES: Mitch McConnell is not too happy with your candidates beating his.
TRUMP: The Old Crow is going to eat more than crow. He says he doesn't know if he'll win the Senate. And they call him the smart one. He can't see what's happening in front of him. He doesn't get it. None of the pundits get it. Team Normal, dumb as rocks.
JONES: So, what's the strategy?
TRUMP: My candidates win the primaries—I win, McConnell loses. My candidates lose their elections—McConnell loses, I win. His dream is over. He's finished. Beaten forever. Never majority leader again. Done and done. I win again. Who do they blame? Not me. They blame Mitch. They blame Team Normal. They'll need me more than ever. Republicans lose the Senate and I'm the savior.
JONES: Genius.
TRUMP: Don't forget to ditch the phone. Nobody will find it if you bury it at a golf course.
Sidney Blumenthal, former senior adviser to President Bill Clinton and Hillary Clinton, has published three books of a projected five-volume political life of Abraham Lincoln:A Self-Made Man,Wrestling With His Angel ,andAll the Powers of Earth. His play This Town, about a scandalous White House dog, was produced in 1995 by LA TheatreWorks. This is the fifteenth in "The Trump Cycle," his series of one-act plays published in The National Memo, including The Pardon, Epstein's Ghost, Ivanka's Choice, Sunset Boulevard, The Exclusive, The Role Model, A Modest Proposal, The Exit Interview, The Hitler Gospel, Father Knows Best,The Gold Medal Winner, All I Want For Christmas Is Melania's Non-Fungible Token, Puppet Theater, and Master Class.