Sen. Johnson Tries To Blame Pelosi For Capitol Riot — And Gets Torched
@alexvhenderson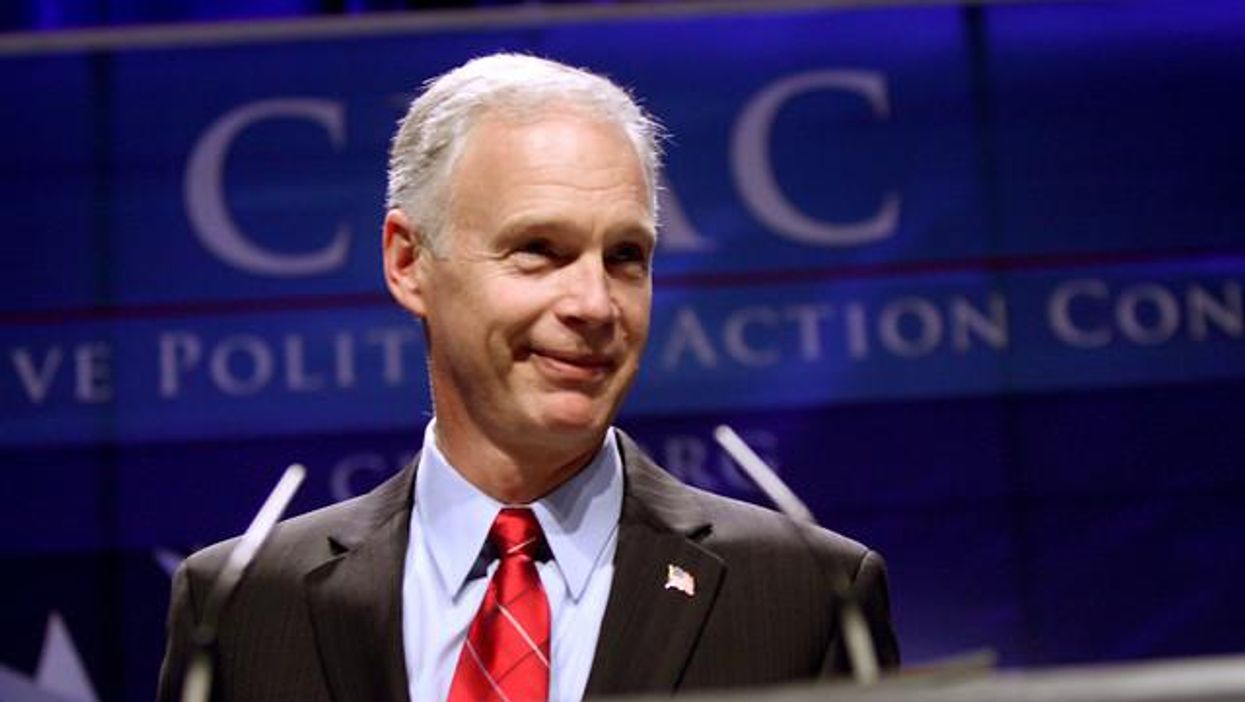 Reprinted with permission from Alternet
Most of the GOP senators who are afraid of offending former President Donald Trump's MAGA base are making procedural arguments about his impeachment trial, saying, for example, that the trial is unconstitutional because Trump is no longer president or because U.S. Supreme Court Justice John Roberts won't be presiding over it. But Sen. Ron Johnson of Wisconsin is making what may be the most creative bogus argument of all: he is blaming House Speaker Nancy Pelosi for the January 6 assault on the U.S. Capitol Building.
Appearing on Maria Bartiromo's show on Fox News on Sunday, February 7, Johnson argued, "Is this another diversionary operation? Is this meant to deflect away from potentially what the speaker knew and when she knew it? I don't know, but I'm suspicious."
Following the attack of January 6 — when a mob of far-right insurrectionists stormed the Capitol Building in the hope of preventing Congress from certifying now-President Joe Biden's Electoral College victory — the U.S. House of Representatives impeached Trump for incitement to insurrection. The former president's second impeachment trial is set to get underway in the U.S. Senate this week, and most GOP senators are obviously petrified at the thought of offending Trump's supporters.
Hoping to shift the blame from Trump, Johnson told Bartiromo, "I can tell you they (the Capitol Police) do a tremendous job, but they need to be empowered to do that job — and there were plenty of assets there to assist them in their efforts. And some of those decisions weren't made appropriately, in my opinion, and those decisions did not come from 1600 Pennsylvania Avenue — it came from the other end of Pennsylvania Avenue."
The Associated Press has fact-checked the ludicrous claim that Pelosi is somehow to blame for the storming of the Capitol Building. On January 20 — the day Biden was sworn in as president — AP noted, "Pelosi does not oversee day-to-day operations of the Capitol Police…. After the deadly riot at the Capitol, social media users began sharing posts that blamed Pelosi for security shortfalls that allowed the building Capitol to be breached."
According to Bee Barnett, director of communications and programs for the U.S. Capitol Historical Society, "No one person oversees (the Capitol Police). The oversight apparatus includes representation from the architect of the Capitol, the House and Senate sergeants at arms, as well as committees from both Houses of Congress."
Here are some reactions to Johnson's comments: