Biden Mocks McCarthy Seeking Credit For Investments He Opposed
@LauraClawson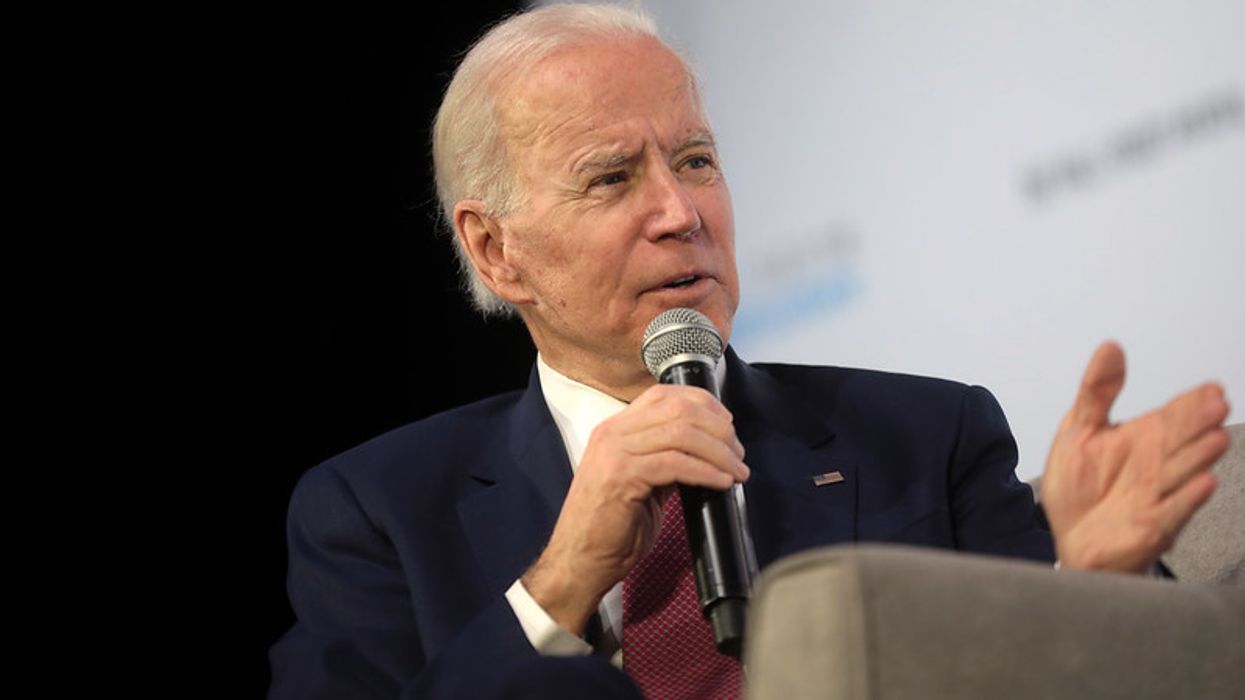 Joe Biden
President Joe Biden called it back at the State of the Union address in February: Republicans who voted against the Infrastructure Investment and Jobs Act would soon be claiming credit when the funding arrived. As he said then, "I promised I'd be a president for all Americans. We'll fund these projects. And I'll see you at the groundbreaking." He's had cause to use that line more than once since, taunting the Republicans who did just as he predicted—most recently, House Speaker Kevin McCarthy.
McCarthy is from California, but he toured a Syracuse factory while in town to raise money for Rep. Brandon Williams. Syracuse.com's Glenn Coin did a stellar job covering McCarthy's visit, from the headline—"House Speaker McCarthy tours Syracuse factory benefiting from legislation he voted against"—to a write-up that included pertinent information like the specific "Buy American" provision of the infrastructure law that JMA Wireless is benefitting from. The article additionally noted that "McCarthy also opposed the CHIPS and Science Act, which Micron Technology said is essential to its plan to invest up to $100 billion in a semiconductor plant in the town of Clay."
McCarthy weakly tried to explain his presence. "I don't want government controlling and picking the winners and losers," he said. "I actually like the private sector, exactly what JMA is doing. It's their investment of $50 million that created something, and now government can be a partner." He still voted against the law that created ways for the government to be "a partner" in boosting U.S. manufacturing, including at the very plant he was visiting.
McCarthy's not alone in what former Speaker Nancy Pelosi referred to as "vote no and take the dough."
Sen. Tommy Tuberville recently touted investments in broadband technology in Alabama (a state he represents even if he doesn't live there), without mentioning that he'd voted against the funding. Biden responded not just with a tweet but in live comments in Chicago, saying, "It's not a surprise it's bringing along some converts … Well there's a guy named Tuberville—senator from Alabama—Tuberville, who announced he strongly opposed the legislation. Now he's hailing its passage."
Sens. Cindy Hyde-Smith of Mississippi and Tom Cotton and John Boozman of Arkansas similarly played up federal money coming to their states despite having voted against the funding. And Sen. John Cornyn made a visit to a Texas Tesla factory after having whined about the Inflation Reduction Act offering "handouts for rich folks who want to buy electric vehicles." Tesla is expanding U.S. manufacturing due to the IRA's clean energy tax credits.
Trying to take credit for funding they voted against is the Republican way. This time, they're dealing with a president who told the country ahead of time what was going to happen and is calling it out, one incident after another.
Reprinted with permission from Daily Kos.