WATCH: Obama Slams Romney As Outsourcing Pioneer In Ohio Speech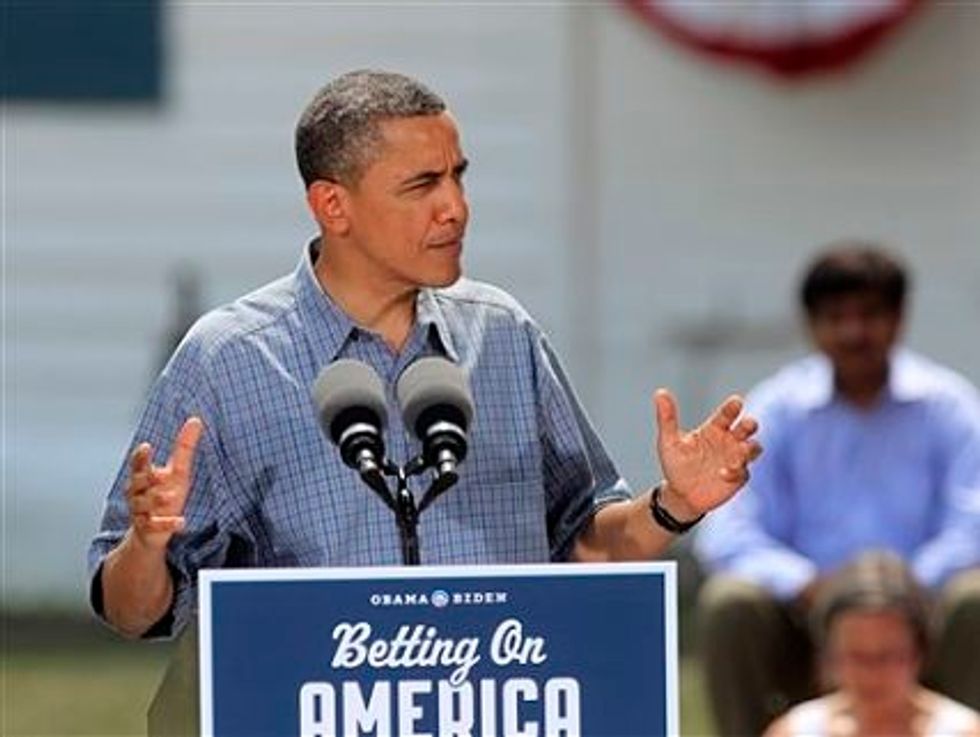 President Barack Obama slammed Mitt Romney in a campaign speech in Maumee, Ohio, this afternoon, attacking Romney's business record as he touted the achievements of his first term.
"Governor Romney's experience has been in owning companies that were called 'pioneers of outsourcing' – that's not my phrase – 'pioneers of outsourcing,'" Obama declared, referencing a recent Washington Post article that explored Romney's investments with companies that shipped jobs overseas. "My experience has been in saving the American auto industry."
"Gov. Romney said we should just let Detroit go bankrupt," Obama added. "I refused to turn my back on communities like this one."
To underscore his point, Obama noted that his administration filed an unfair trade complaint with the World Trade Organization on Thursday, accusing China of abusing trade laws by imposing more than $3 billion in duties on U.S. automobile exports.
"Americans aren't afraid to compete," Obama told the cheering crowd. "As long as we're competing on a fair playing field instead of an unfair playing field, we're going to do just fine. We're going to make sure that competition is fair."

Obama is clearly hoping that the WTO complaint and his support of the auto industry will resonate in Ohio, where manufacturing is a centerpiece of the economy. Indeed, Obama's two day trip through Ohio and Pennsylvania has been dubbed the "blue collar bus tour."
The president also used his speech to promote health care reform, an issue on which Romney has struggled to find a coherent message.
"I'm running because I believe that in America, nobody should go bankrupt because they get sick," Obama said. "I'll work with anybody who wants to work with me to continue to improve our health care system and our health care laws. But the law I passed is here to stay."
Video of Obama's full speech is below: