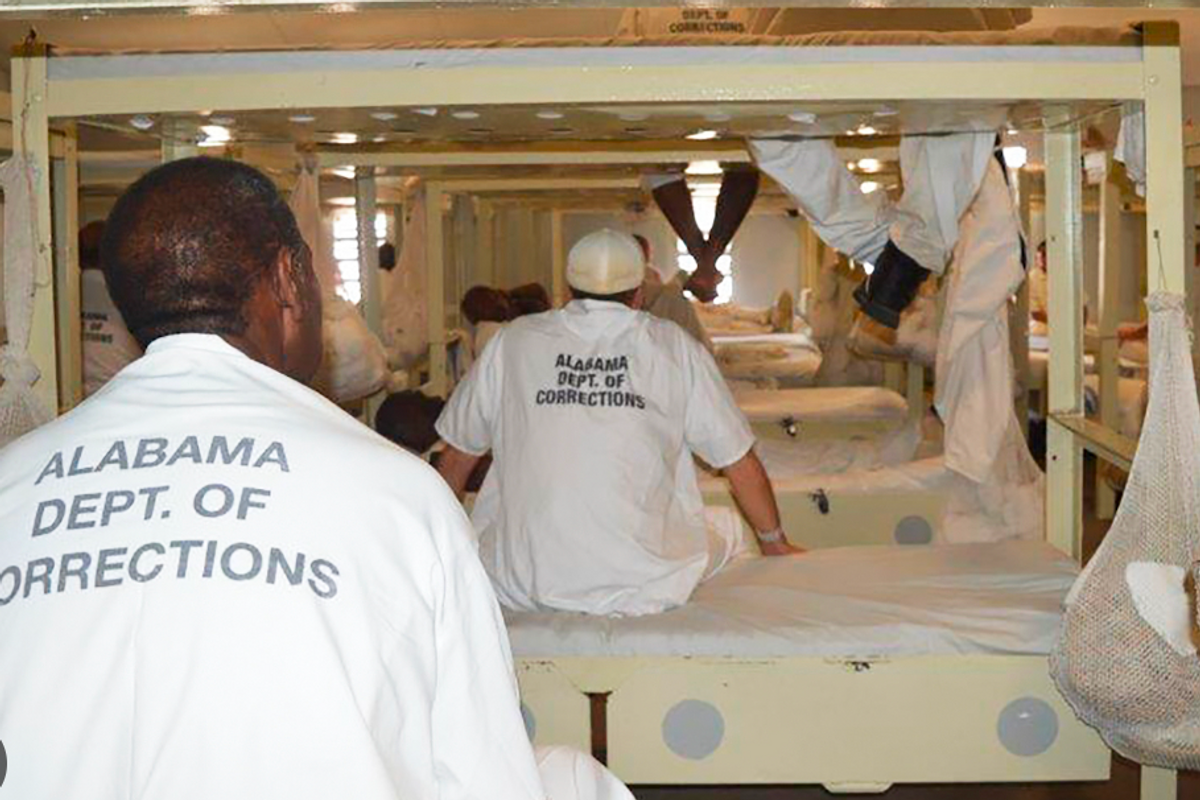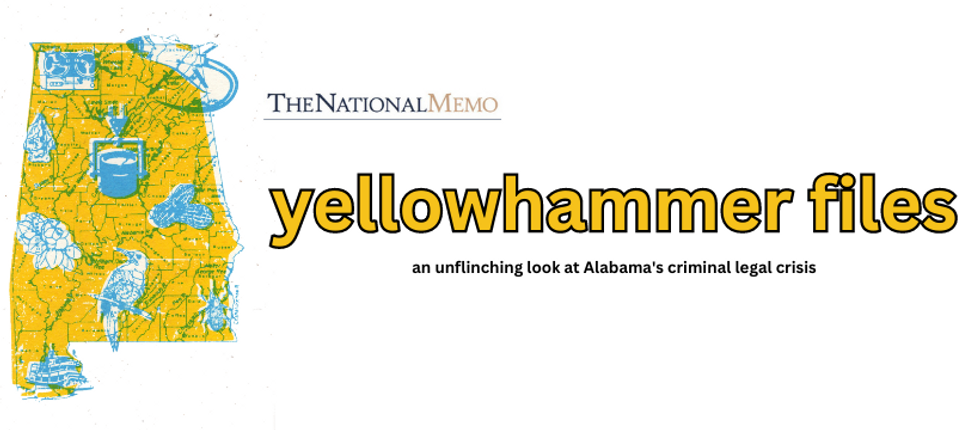 Lice so severe that even kerosene couldn't kill them. Shoeless feet padding aimlessly. Gross malnourishment.
That's how people described the Yellow Hammers, a semi-isolated colony of the ostracized and downtrodden in Illinois that developed during the Reconstruction Era.

The history of the Yellow Hammers is murky. As the legend goes, a Colonel Brodie of the Civil War — it doesn't include a first name — came home to Alabama, the Yellowhammer State, and relocated to Wilmington, Illinois where he purchased several acres of wooded land and invited anyone from his home state to come live on it, creating essentially an encampment people called "Brodie's Woods." Those people who relocated to Wilmington from Alabama were impoverished, almost permanently, and made pariahs in the community as they huddled on Brodie's land.
The pariahs' poverty prevented those among them who were employed from purchasing their own equipment so they used company tools — when they were able to work — whose handles were painted yellow.
These stories, reported by a high school student, can't be confirmed. First, the only nineteenth century colonel named Brodie was about 12 years old when the Civil War started. One William Brodie from Alabama fought in the Civil War but there's no record of his being a colonel. A now defunct local Chicago newspaper, the Surburbanite Economist, reported in 1970 that an area of Wilmington, Illinois was known as Brodie's Woods, but that's one of very few verifiable mentions of the area.
The more likely story of the root of Yellowhammer is that a cavalry of soldiers from Huntsville went to Kentucky during the Civil War to aid Gen. Nathan Bedford Forrest's — history will call him both a Grand Wizard of the Ku Klux Klan and an innovative warrior — Company A of the Confederate Army. They wore new sharp gray uniforms adorned with brilliant yellow trim. A Confederate soldier in tatters said they looked like the bird the yellowhammer, a type of woodpecker, which was made Alabama's state bird in 1927. The Yellowhammers ended up becoming valuable team members; they supported several of Gen. Forrest's victories, one of which frustrated Gen. Ulysses Grant's Vicksburg Campaign.
That the history of the Yellow Hammers is so hard to pin down says quite a bit about the state today; tracing what really happens proves difficult. Even though Alabama media tries to cover events inside the prisons, the state of news in 2023 dictates that coverage isn't as complete as anyone would like.
Just as the history of the Yellowhammers is unclear, the view into Alabama's prisons is muddied by the Alabama Department of Corrections (ADOC) and its commitment to opacity. The officials who run that system do not like looksies. Early this year, ADOC stopped releasing the number of in-custody deaths on a monthly basis, ostensibly because there were so many that they either couldn't keep up or didn't want to be embarrassed by their inability to protect the state's wards.
Nevertheless, the reports of carnage that keep dripping out — two men were murdered on May 15, 2023, an additional pair added to a list of over 60 since January 1, 2023 — have contributed to a narrative that men and women in Alabama prison are incorrigible, even feral, when all they're doing is adapting to the environment that the state has established for them.
The truth is that a good number of them are quite high-minded. When they staged a strike last fall, they didn't even protest the squalid conditions they live in, which happen to be deplorable. Instead they sought policy reform on sentencing and parole which will ultimately benefit people beyond them.
Their strike demands were imminently reasonable, despite Gov. Kay Ivey's disagreement. But the demands were really only part of the story of the strike. My sources tell me that — under the guidance of some dedicated leaders who I won't name now — rival gangs and sworn enemies convened in good faith to hammer out what they needed to ask for. In that respect, they're behaving better than many of us on the outside if they can display that type of comity. They came together despite the fact that they worry every day — along with family and friends — that they'll be killed or starved. They're fighting back non-violently. Bravely.
And even effectively. Because of the strike demands, lawmakers introduced two bills poised to pass the Alabama legislature. First is a bill that would mandate the right to attend one's own parole hearings by video (they can't attend these crucial proceedings now) and second is a bill that would allow people serving life sentences to petition to have their punishment reduced. Most prison work stoppages achieve nothing. This group of men and women convinced people to listen and act. Do not count these people out.
That doesn't mean the wind is under their yellowhammer wings. Gov. Ivey just signed a bill into law that reforms the so-called "good time" statute by making it harder to earn time off one's sentence because ADOC failed to take the good time of someone who attempted escape. Their resilience doesn't mean they're safe now or being treated justly. It's just the opposite.
Alabama's prison population reflects a lot of their yellowhammer history. Like woodpeckers, they're tenacious fighters. Much like the Yellowhammer Cavalry in 1862, they're nimble, capable of putting up a few wins, but then ultimately forgotten.
And they aren't living much differently than Brodie's Yellow Hammers. Some aren't supplied shoes and therefore aren't allowed in the chow hall. As I have reported before, the ADOC intentionally starves them when they assert their rights. They wander, often squatting in dorms where they're not assigned because they want to avoid being raped. The violence doesn't cease; I hear reports of outright beatings that all too often result in lost "good time" but no medical treatment. And they huddle, displaced and ostracized, in one of Alabama's 15 state-sanctioned colonies of fear and panic.
But unlike the legend of Brodie's Woods, these tales are true and verifiable. There's no fiction here. It's traceable. It tracks, all too well.
That's why today The National Memo announces an unflinching series that goes inside Alabama's criminal legal crisis: the Yellowhammer Files. We're going to trace and track data and stories until something changes. Check these files as they are published and you will be stunned by what you read.
Chandra Bozelko served more than six years in a maximum-security facility in Connecticut. While inside she became the first incarcerated person with a regular byline in a publication outside of the facility. Her "Prison Diaries" column ran in The New Haven Independent. Her work has earned several professional awards from the Society of Professional Journalists, the Los Angeles Press Club, The National Federation of Press Women and more.Her columns now appear regularly in The National Memo.
Advertising
Start your day with National Memo Newsletter
Know first.
The opinions that matter. Delivered to your inbox every morning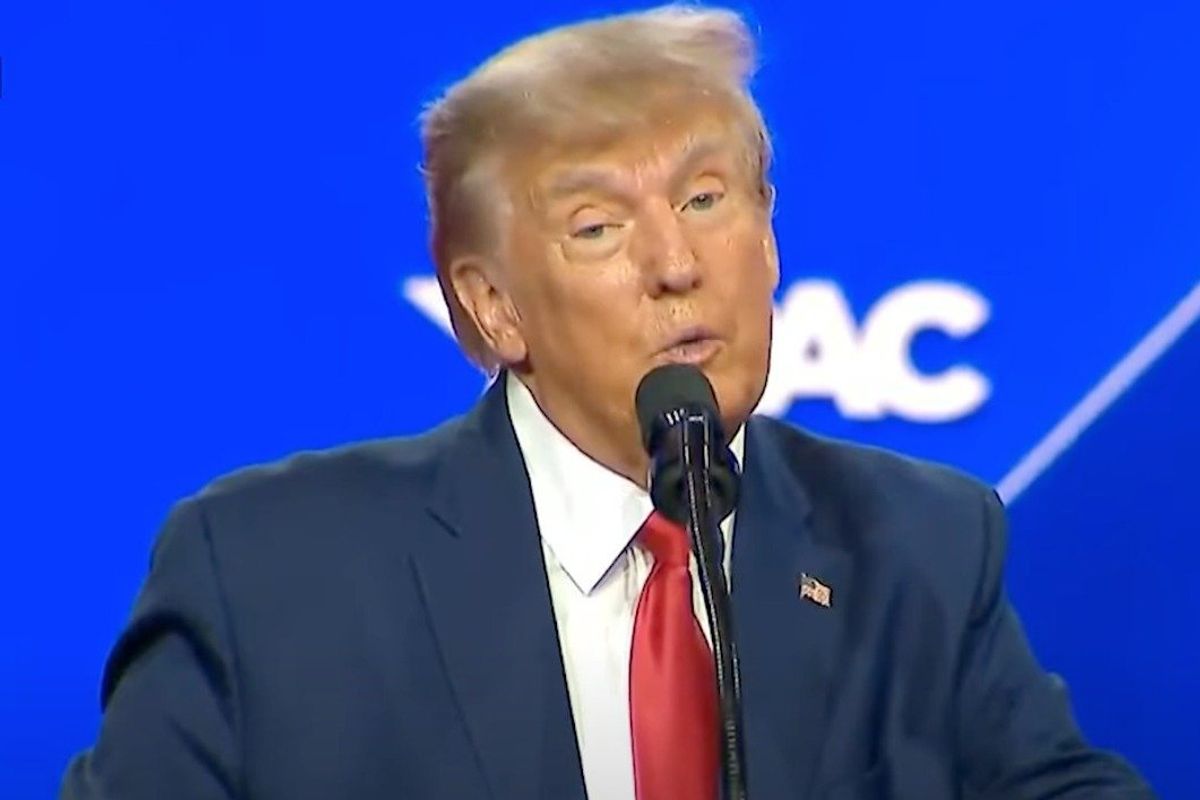 The two attorneys for Donald Trump who "wrote" the letter last month requesting a meeting with Attorney General Merrick Garland, James Trusty and John Rowley, were at the Department of Justice yesterday morning to try to convince prosecutors not to charge their client in the stolen classified documents case. The Washington Post reported on Tuesday morning that they met with Special Counsel Jack Smith is in charge of that, and other, Trump investigations for the DOJ.
It was bound to be an awkward meeting since the letter to Garland accused the DOJ of investigating Trump "in an outrageous and unlawful fashion." It isn't often that lawyers representing a client in a criminal matter begin their pre-indictment talks with prosecutors by accusing them of being the ones who broke the law.
The meeting between the Trump lawyers and prosecutors for the Office of the Special Counsel comes just two months after the federal grand jury looking into the stolen documents case heard testimony from a Trump aide who was present for the 2021 interview at Bedminster when Trump talked of having a top-secret document concerning plans for a U.S. attack on Iran. After the grand jury heard testimony from the unnamed Trump aide, a subpoena was issued for the top-secret Iran document as well as any other material in possession of the former president related to the Iran attack document, such as recordings or notes of the meeting at Bedminster.
Trump's attorneys turned over some material to the special counsel in response to the subpoena but said that they could not find the top-secret document Trump claimed to have in his possession and was said to wave around during the interview with two ghost-writers for his former chief of staff, Mark Meadows.
It was the second time that lawyers for Donald Trump told the Department of Justice that they could not find certain top-secret documents that had been sought by a subpoena. The other time was in June 2022, when DOJ lawyers met at Mar-a-Lago with Trump lawyer Evan Corcoran, who turned over an envelope containing 38 top-secret documents along with an affidavit saying that the Trump lawyers couldn't find any more classified documents than that.
An FBI search of Mar-a-Lago later that summer in August turned up over 100 classified documents the Trump attorneys, who had the run of Mar-a-Lago, couldn't find. All of which was probably on the agenda of Monday morning's meeting at the Office of the Special Counsel.
The FBI never sought, nor was there ever issued, a search warrant for Trump's summer residence and office at his golf club in Bedminster, New Jersey.
Defense attorneys have a phrase to describe the kind of meeting attended by Trump's lawyers with Jack Smith's prosecutors. They call it a hat-in-hand meeting. That's the one where as a defense attorney you know because of stuff like missing classified documents and previous affidavits you have supplied to the DOJ that contained perjury that you have absolutely no chance of forestalling an indictment of your client, so you go hat-in-hand to those who have evidence of everything criminal your client has done and ask for leniency in the charges the prosecutors are contemplating.
Something along the lines of…you know our client, he's always misplacing things and misremembering what happened with important documents, and we didn't really intend to mislead you with the certification we gave you last year that we couldn't find any more classified documents…
Maybe Trusty and Rowley were sitting there in an office at the Department of Justice shrugging their shoulders and saying, c'mon guys, how would you like to have this guy as a client! Can you give us a break?
Just imagine you're a lawyer for a confessed criminal – yeah, I took the classified documents, because they're mine! – and the prosecutors you're sitting across from have followed every incriminating statement made by your client, and they have all the evidence that they had to get a search warrant to seize from your client's club and from his own desk, and they have testimony from everyone at Mar-a-Lago from the security guys to the pool boy, and they have surveillance video tapes and audio tapes of your client bragging about having a top-secret national security document concerning an enemy of the United States.
Now try to come up with something that's going to convince career prosecutors who have been doing this kind of thing for years that they've got it all wrong, that your client just accidentally took thousands of pages of government-owned documents from the White House by mistake, that he wasn't really trying to trip them up when he got some half-wit judge in Florida to order the special master thing, that his lawyers, his other lawyers, didn't really mean all that stuff they told the 11th Circuit Court of Appeals about illegal searches and all the rest of it.
We're not those guys! We're the good guys!
Look! We've got our hats in our hands to prove it!
Lucian K. Truscott IV, a graduate of West Point, has had a 50-year career as a journalist, novelist, and screenwriter. He has covered Watergate, the Stonewall riots, and wars in Lebanon, Iraq, and Afghanistan. He is also the author of five bestselling novels. You can subscribe to his daily columns at luciantruscott.substack.com and follow him on Twitter @LucianKTruscott and on Facebook at Lucian K. Truscott IV.
Please consider subscribing to Lucian Truscott Newsletter, from which this is reprinted with permission.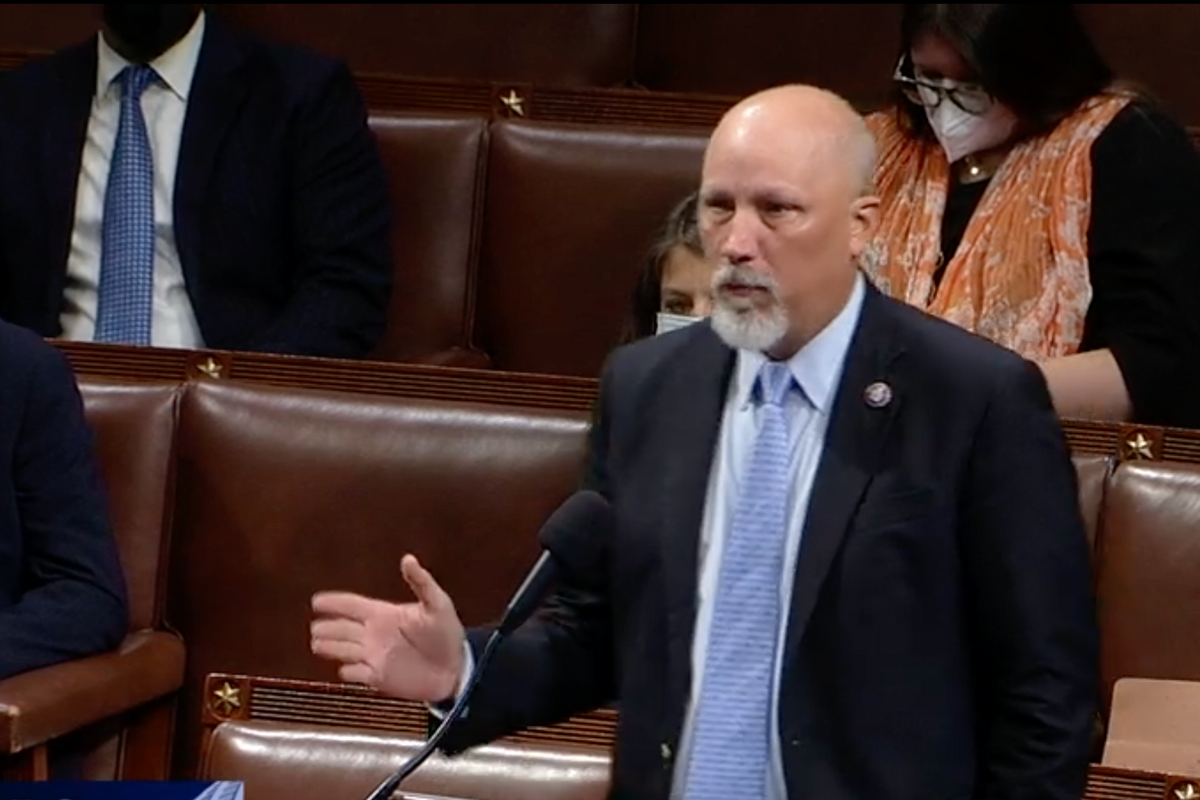 Members of the House Freedom Caucus are still seething at Speaker Kevin McCarthy (R-CA) for coming to an agreement with President Joe Biden that avoided a catastrophic default. They insist he broke promises made in order to secure that final, 15th round of balloting that put him in the speaker's chair—promises McCarthy and his team insist didn't happen.
The Freedom Caucus swear that McCarthy promised he would never let a bill pass with more Democratic votes than Republican. The debt ceiling agreement passed with 165 Democratic votes, and 149 from Republicans. "We were told they'd never put a bill on the floor that would take more Democrats than Rs to pass it. We were told that," Rep. Andy Biggs of Arizona whined last week. Reps. Chip Roy of Texas and Ralph Norman of South Carolina, who extracted coveted seats on the powerful Rules Committee in their deal-making with McCarthy, also insist he promised them nothing would be allowed out of that committee and onto the floor unless it had the unanimous vote of all nine Republicans.
\u201cA reminder that during Speaker negotiations to build the coalition, that it was explicit both that nothing would pass Rules Committee without AT LEAST 7 GOP votes - AND that the Committee would not allow reporting out rules without unanimous Republican votes. #DebtCeiling\u201d

— Chip Roy (@Chip Roy) 1685381457
The rest of the Rules Committee and McCarthy's team deny that he ever made those promises, and there isn't any public evidence that he did. There is, however, that unresolved mystery of the secret documents that plenty of people said they saw circulating during that chaotic week in January, when McCarthy was wheeling and dealing his way to the gavel. Plenty of rank-and-file Republicans believed at the time that the secret addendum to the rules package governing this session existed, and felt sold out.
There is one promise that he's not denying, and this one is most dangerous for the future stability of the government: McCarthy reportedly told the Freedom Caucus that he would roll back funding for the 2024 fiscal year to 2022 levels. Colorado Rep. Ken Buck repeated that claim on CNN last weekend. "He promised when he was running for speaker that we would use the 2022 baseline numbers as the appropriation numbers for this year, and then went back on that promise with this particular legislation, where he promised and signed into law the 2023 numbers."
The danger in this claim, which again McCarthy isn't denying, is in those 12 spending bills that Congress has to agree to before Oct. 1 to avoid a government shutdown and/or a one percent across-the-board cut to everything starting in January. The topline spending for the next fiscal year was set in this debt ceiling agreement at nearly $1.6 trillion. Where Biden and the Democrats are looking at that as $1.6 trillion in guaranteed spending, the Freedom Caucus and Republicans could very well be looking at that as a cap, with the intention of spending much less.
McCarthy, maybe in a bid to recapture the hearts and minds of the Freedom Caucus, hinted at spending fights to come in the next few months, including getting all the "wokeness" out of government. No. Really.
\u201cWashington\u2019s reduced spending limits will soon become law. Next up \u2014> we advance our priorities further in the fight to protect taxpayer money:\n\n- Root out wokeness in government\n- NO new $4 billion FBI building\n- Secure the border\u201d

— Kevin McCarthy (@Kevin McCarthy) 1685734030
There's no denying that members of the Freedom Caucus were the biggest losers in the debt ceiling agreement, but they could still regroup to make that appropriations process impossible and threaten a government shutdown if they don't see the cuts they say McCarthy promised them. The ultimate threat they have over McCarthy—the motion to vacate the chair and boot him—completely fizzled out this time around. It does, however, still exist as a possibility, and the fight over the 12 appropriations bills is a likely place for it to bubble up again.
One of the negotiators in the debt ceiling deal for McCarthy, Louisiana Rep. Garret Graves, acknowledged that threat on CBS's Face the Nation on Sunday. "I'm not ruling out anything. It depends on how reasonable each side is, obviously, in the negotiations. It's very difficult to predict."
Between now and October 1, when the new funding agreement has to kick in, the House is scheduled to work a grand total of 36 days. That's subject to change—they can always cancel recess and work.
Reprinted with permission from Daily Kos.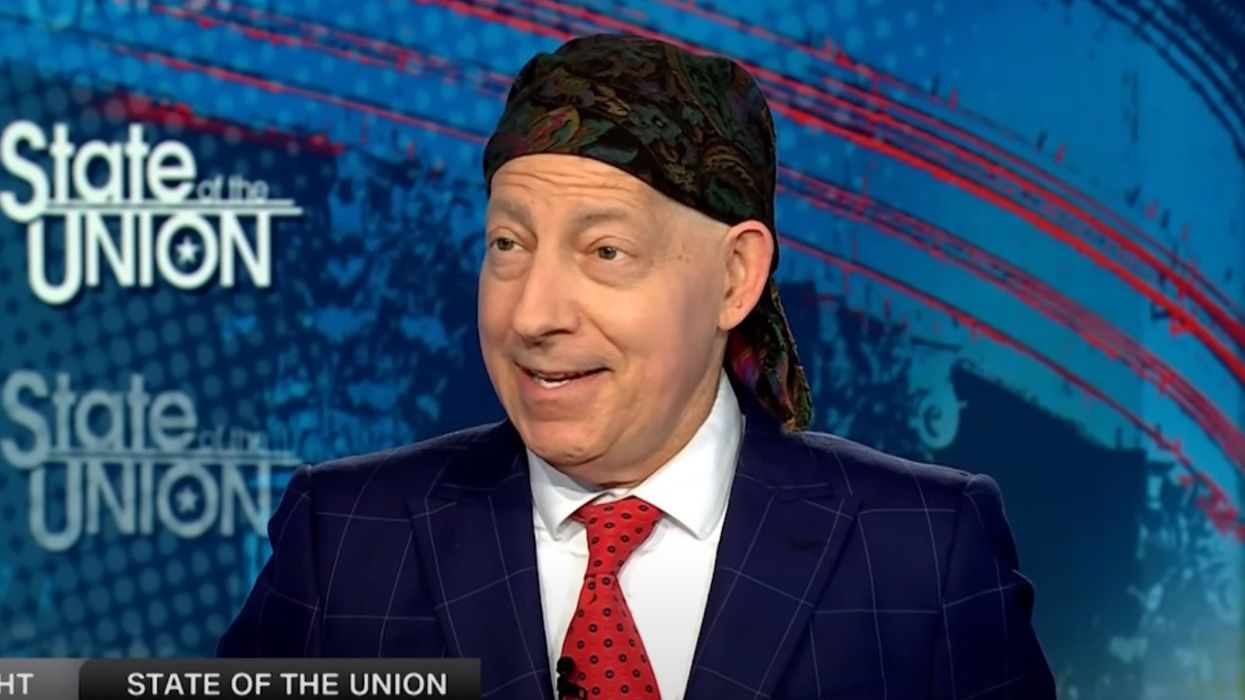 It is an internal FBI document used to record an informant's unverified statement, and House Oversight Committee Chairman Rep. Jim Comer (R-KY) wants it.
After weeks of threats and intimidation, Comer announced on Monday that he will seek to obtain a contempt of Congress conviction against FBI Director Chris Wray, who refused to hand over to the committee the document, known as an FD-1023, which allegedly contains allegations of unlawful activity years ago by then-Vice President Joe Biden.
Ranking Member Rep. Jamie Raskin (D-MD) late Monday afternoon released a statement slamming Comer.
Watch the video above or at this link.
Reprinted with permission from Alternet.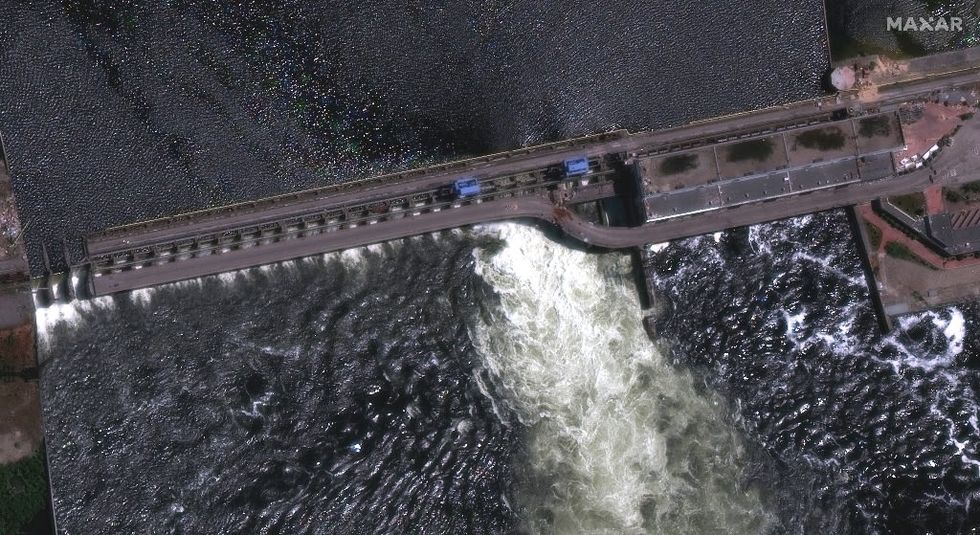 Kyiv (Ukraine) (AFP) - A Russian-held dam in southern Ukraine was damaged on Tuesday, with Kyiv and Moscow accusing each other of blowing it up while locals were forced to flee rising waters.
The dam was partially destroyed by "multiple strikes", Moscow-installed authorities claimed just as expectations were rising over the start of Ukraine's long-awaited offensive.
Ukraine, however, accused Russia of blowing up the Kakhovka hydroelectric plant.
"The terrorists' goal is obvious -- to create obstacles for the offensive actions of the armed forces," Ukrainian presidential aide Mykhaylo Podolyak said.
Ukrainian President Volodymyr Zelensky convened a meeting of his National Security Council over the Russian "war crime", said his chief of staff, Andriy Yermak.
Several villages have been "completely or partially flooded" following damage to the dam and evacuations from the area have begun, a Ukrainian official said.
"About 16,000 people are in the critical zone on the right bank of the Kherson region," Oleksandr Prokudin, head of the Kherson miliary administration, said on social media, adding that there was flooding in eight areas along the Dnipro River.
'Defensive Operations'
The Kakhovka dam, seized at the start of the Russian offensive in Ukraine, notably supplies water to the Crimean peninsula, annexed by Moscow in 2014.
Built on the Dnipro River in 1956, during the Soviet era, the structure is partly made of concrete and partly of earth. It is one of the largest pieces of infrastructure of its kind in Ukraine.
News of the damage came after Zelensky praised his troops for advances claimed near the devastated city of Bakhmut, while Russia said it had repelled a large-scale attack.
"Well done, warriors! We see how hysterically Russia reacts to any step we take there, all positions we take. The enemy knows that Ukraine will win," Zelensky said in a video message published on social media.
Earlier, Ukrainian Deputy Defense Minister Ganna Malyar had noted "some success" on the battlefield.
"The Bakhmut sector remains the epicenter of the hostilities. We are advancing there on a rather wide front," she said.
"The defensive operation includes counteroffensive actions. Therefore, in some sectors, we are conducting offensive actions," Malyar added.
In May, Russia said it seized the now-destroyed eastern Ukrainian city of Bakhmut, the scene of the longest and one of the bloodiest battles of the war.
Ukraine says it has been preparing a major offensive to recapture territory lost to Russia, but that there would be no announcement about when it would start.
On Sunday, Ukrainian Defence Minister Oleksiy Reznikov said words "can only do harm" and posted a cryptic tweet, quoting lyrics from the Depeche Mode song Enjoy the Silence.
US President Joe Biden wished Ukraine well on Monday in its expected counteroffensive.
Asked by AFP if he thought the expected Ukrainian pushback would work, the president answered by silently raising his hand and crossing his middle and index fingers.
The war has escalated in recent weeks, with increased attacks on both sides of the border with Russia.
Military experts expect Ukrainian forces to test Russian defences for weaknesses before starting a full-blown offensive.
'Large-scale Offensive'
Earlier on Monday, Russia's defense ministry said "the enemy launched a large-scale offensive in five sectors of the front" on Sunday in the south of the Donetsk region.
Moscow said it had thwarted the offensive, killing a total of "1,500 servicemen" and destroying more than 100 armoured vehicles.
But the claims were dismissed on Tuesday by the boss of Russian mercenary group Wagner, Yevgeny Prigozhin, as "wild fantasies".
Prigozhin has been embroiled in a public spat with Russia's regular army and has accused Moscow's military leadership of not supplying enough ammunition, among other criticisms.
Large parts of Donetsk have been held by pro-Moscow separatists since 2014.
It is one of four eastern Ukrainian territories that Russia formally annexed in September last year, along with Lugansk, Zaporizhzhia and Kherson, despite never fully controlling them.
The ministry posted what it said was a video of the battle, showing Ukrainian armoured vehicles coming under heavy fire.
Russian President Vladimir Putin's top commander in Ukraine, Chief of the General Staff Valery Gerasimov, "was at one of the advanced command posts", the ministry said.
The ministry later said it defeated "new attempts to pierce Russian defences" in southern Donetsk.
The Russian and Ukrainian claims could not be independently verified.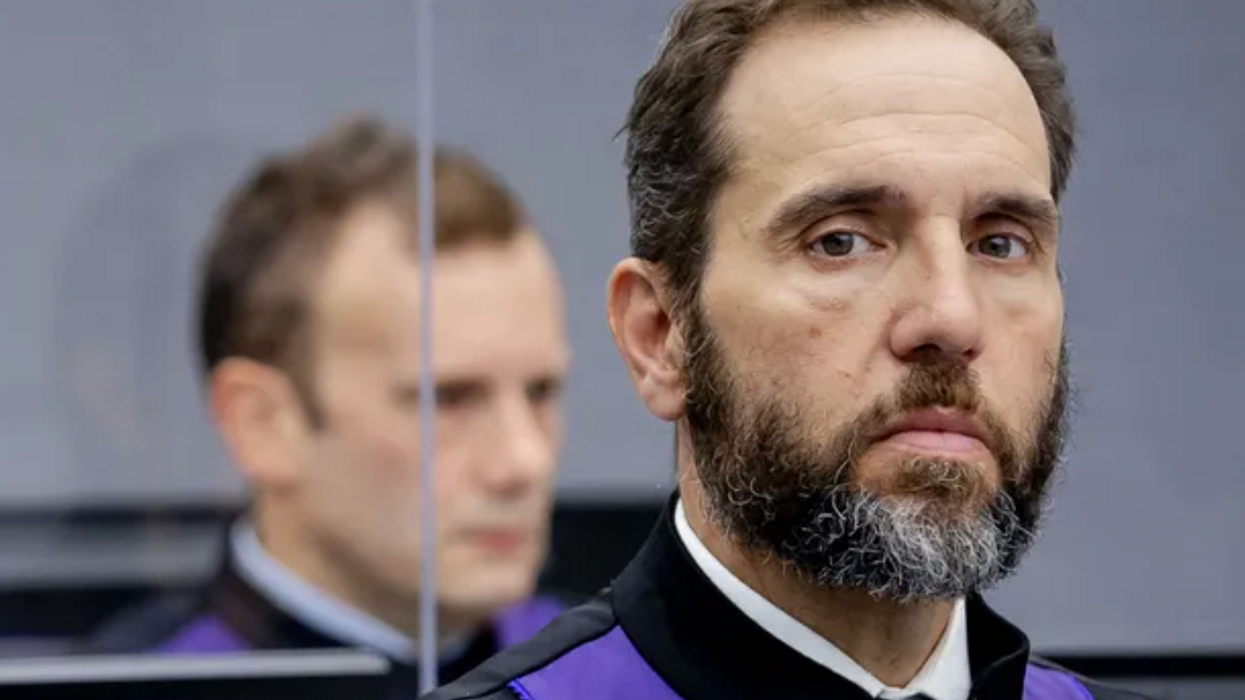 Attorneys for Donald Trump on Monday morning entered the Justice Department headquarters in Washington, as expectations grow the ex-president could soon be charged in his unlawful removal, retention, and refusal to return hundreds of classified and top secret documents.
CBS News chief election and campaign correspondent Robert Costa reports sources say Special Counsel Jack Smith its expected to reach a decision on charging Trump in the case soon.
"Trump's lawyers just spotted by @CBSNews entering the Justice Department, per @RobLegare who is on site," Costa tweeted at 10:09 AM ET. He says that "comes as sources tell me the special counsel is moving toward a charging decision in the classified documents case."
Citing sources, Costa adds, "Trump's lawyers are expected to raise concerns about how prosecutors have handled atty-client questions during the grand jury but there is no sign the special counsel is going to waver from how he and his team have handled the crime-fraud exception…"
Trump's attorneys being at DOJ is a possible sign the Special Counsel could be close to asking a grand jury to bring charges against the one-term, twice impeached ex-president who is currently facing 34 felonies in an unrelated New York case.
"Often defense attorneys are given the opportunity to 'pitch' the DOJ before a charging decision is made," former federal prosecutor Renato Mariotti notes. "Trump's team visiting DOJ likely means that we won't see charges in the next few days—as their pitch is considered—but could potentially see charges in the next 5 to 15 days."
The Special Counsel's grand jury is reportedly reconvening this week.
Reprinted with permission from AlterNet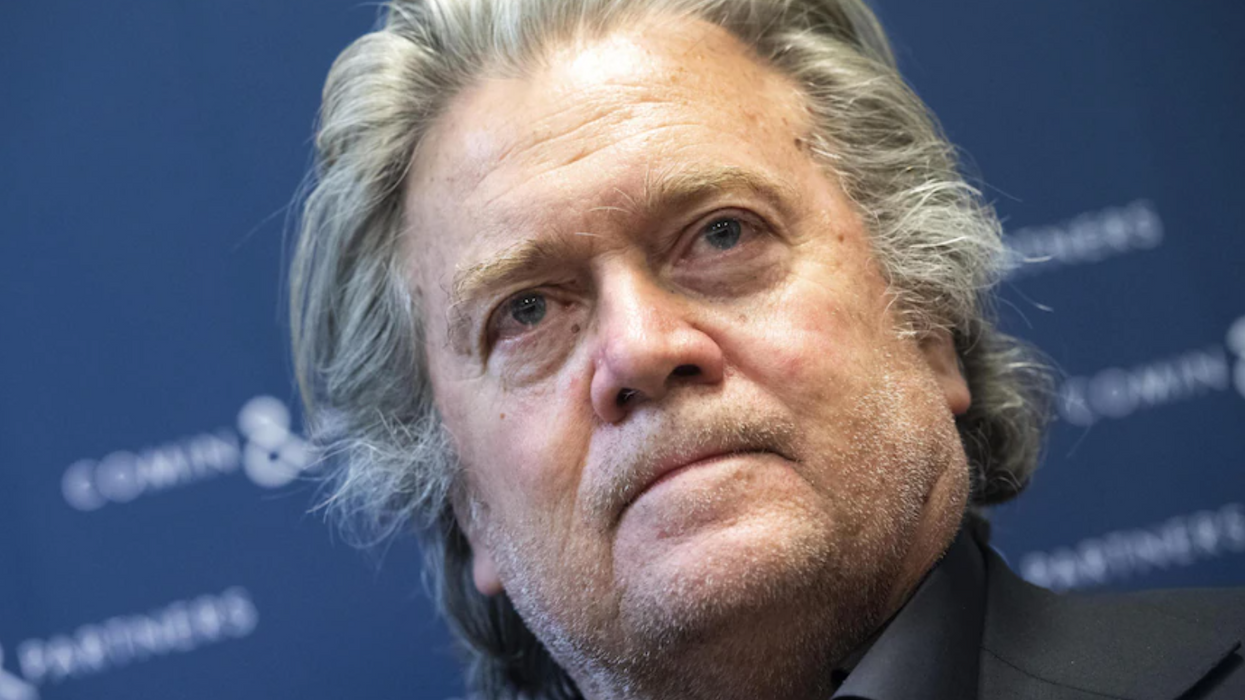 Ex-White House chief strategist and twice-convicted felon Steve Bannon's trial in New York for allegedly running a fraudulent scheme to bilk supporters of former President Donald Trump is less than a year away. And although Trump pardoned him before leaving office, that act of clemency offers the disgraced conspiracy theorist no legal protection,The Daily Beast's Jose Pagliery reported on Sunday.
Bannon, Pagliery recalled, "is accused of quietly enriching himself with donor money from a nativist GoFundMe campaign to build Trump's Mexico border wall. The case is essentially the exact same one as the federal proceedings two years earlier that, before trial, fell apart when Trump swooped in and saved him. But in New York now, it's only considered double jeopardy when a person has been fully prosecuted twice. That is, when someone was indicted and pleaded guilty—or, at the very least, had a jury sworn in."
Pagliery noted that "the federal prosecutors at the Southern District of New York, however, never got Bannon's case to trial. Trump used his powerful presidential authority to kill the investigation into his former White House chief strategist before federal prosecutors could get to that stage."
In 2019, then-Governor Andrew Cuomo (D) signed reforms into law that closed the so-called "egregious loophole" that would "prevent someone from being prosecuted twice for the same crime," Pagliery explained.
Cuomo did this "specifically because Trump started handing out pardons," John Jay College of Criminal Justice adjunct lecturer Diane Peress told The Daily Beast. "New York State took the position that these people need to be answerable to crimes they committed in New York State."
Trump, ex-prosecutor Todd Kaminsky added to the Beast, "was 'corruptly using the pardon power' to shield himself by saving his powerful friends."
All of this, Pagliery expounded, "means the Manhattan DA can go after the right-wing media personality for his role in 'We Build the Wall,' the GoFundMe that ludicrously promised to keep Latin American migrants out of the United States by amassing private funds to construct a wall at the southern border—even though the feds had proof that the small cadre of men leading the project had siphoned off donor funds."
Reprinted with permission from Alternet.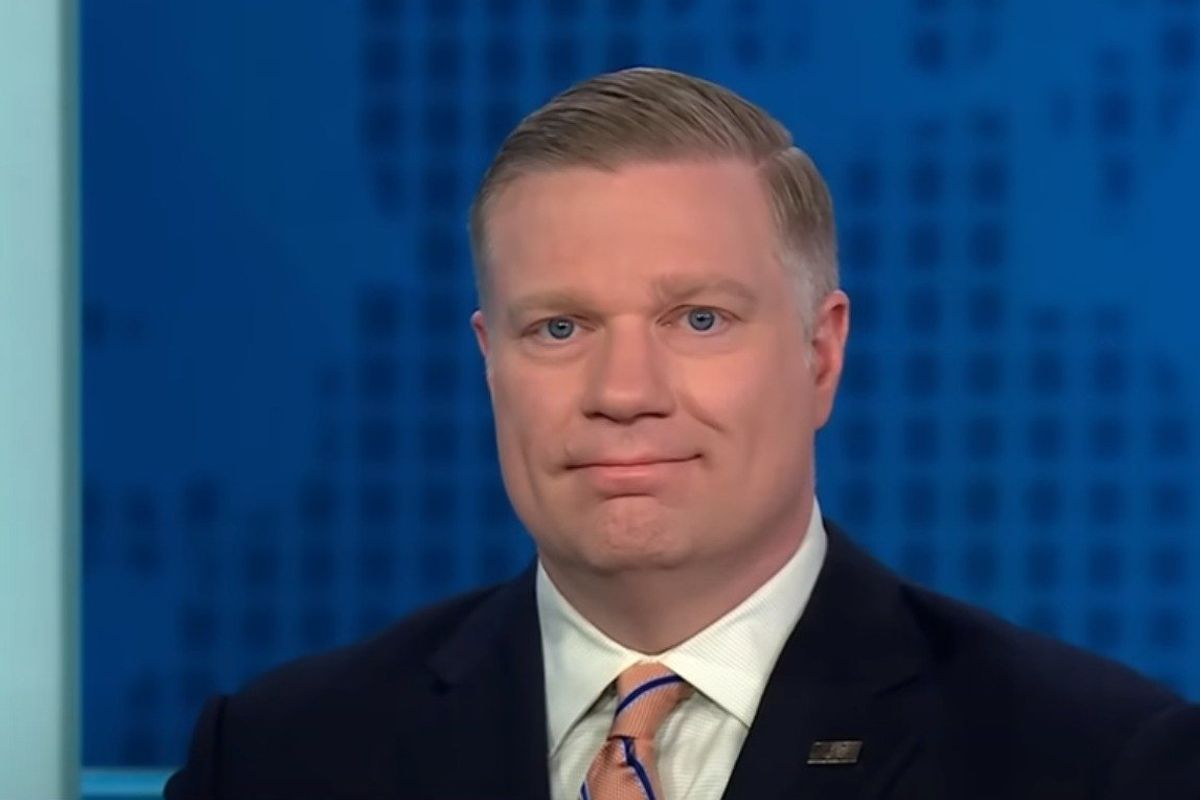 Timothy Parlatore, an attorney who resigned resigned from representing former President Donald Trump in the Mar-a-Lago documents case, compared his former clients' classified documents to Hillary Clinton's emails Sunday.
The attorney spoke with Meet the Press host Chuck Todd about whether he would be "surprised" if Trump is not charged.
Meet the Press shared a clip of Parlatore's interview, tweeting, "WATCH: Fmr. Trump attorney @timparlatore says the case for not prosecuting Trump over classified docs is similar to that of not prosecuting Hillary Clinton over emails. 'You have to ... take these documents … and prove to [a jury] that it constitutes nat'l defense information.'"
Reprinted with permission from Alternet.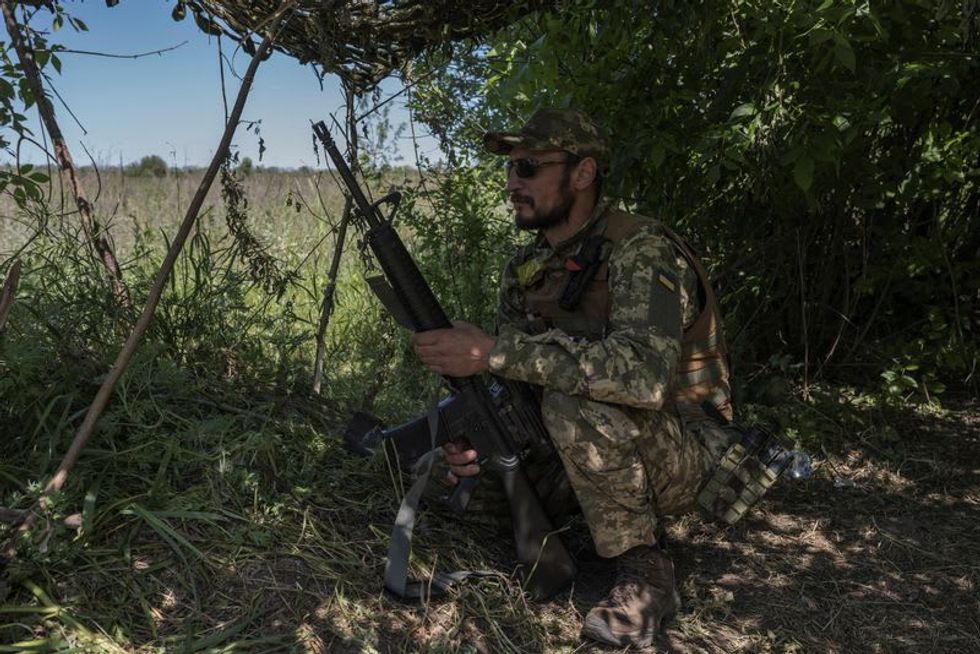 MOSCOW (Reuters) -Russia said on Monday its forces had thwarted a major Ukrainian offensive at five points along the front in the Ukrainian region of Donetsk and killed hundreds of troops while Ukraine accused Moscow of spreading lies.
It was not immediately clear whether or not the attack represented the start of a Ukrainian counteroffensive which Kyiv has been promising for months to drive out Russian forces after the invasion of February 2022.
Russia's defense ministry said Ukraine had attacked on Sunday morning with six mechanized and two tank battalions in southern Donetsk, where Moscow has long suspected Ukraine would seek to drive a wedge through Russian-controlled territory.
"On the morning of June 4, the enemy launched a large-scale offensive in five sectors of the front in the South Donetsk direction," the defence ministry said in a statement posted on Telegram at 1:30 a.m. Moscow time (2230 GMT).
"The enemy's goal was to break through our defences in the most vulnerable, in its opinion, sector of the front," it said. "The enemy did not achieve its tasks, it had no success."
Reuters was unable to immediately verify the Russian statement and the Ukrainian defence ministry and military did not immediately respond to written requests for comment.
The commander of Ukraine's ground forces, Oleksandr Syrskyi, said on Monday that Ukrainian forces continued "moving forward" near the long-contested city of Bakhmut in northern Donetsk. He made no comment on the counter-offensive.
The daily report from Ukraine's General Staff said only that there were 29 combat clashes in the Donetsk and Luhansk regions of eastern Ukraine.
Ukraine's Centre for Strategic Communications did not address the Russian statement directly but said, without providing evidence, that Russia would seek to spread lies.
"To demoralize Ukrainians and mislead the community (including their own population), Russian propagandists will spread false information about the counteroffensive, its directions, and the losses of the Ukrainian army," it said.
Ukrainian Defence Minister Oleksii Reznikov published a cryptic message on Twitter on Sunday, quoting Depeche Mode's track "Enjoy the Silence".
Russian war bloggers reported fighting at several points across the front, particularly around Vuhledar, some 150 km (93 miles) southwest of Bakhmut.
FIGHTING
Russia's defence ministry released video of what it said showed several Ukrainian armoured vehicles in a field blowing up after being hit.
Russian forces killed 250 Ukrainian troops as well as destroying 16 tanks, three infantry fighting vehicles and 21 armoured combat vehicles, the ministry said.
Russian Chief of the General Staff Valery Gerasimov, who is in charge of Moscow's military operation in Ukraine, was in the area at the time of the Ukrainian attack, the ministry said.
Prominent Russian military blogger Semyon Pegov, who blogs under the name War Gonzo, said Ukrainian forces were attacking near Velyka Novosilka, a village west of Vuhledar.
"There is a tough fight going on."
Other Russian military bloggers reported also heavy fighting on Monday morning near Bakhmut, nearby Soledar and Vuhledar. Reuters could not independently verify the reports.
Counter-Offensive Beginning?
For months, Ukraine has been preparing for a counter-offensive against Russian forces which officials in Kyiv and CIA Director William Burns have said will pierce Russian President Vladimir Putin's hubris.
Ukrainian President Volodymyr Zelensky told the Wall Street Journal in an interview published on Saturday that he was ready to launch the counteroffensive but tempered a forecast of success with a warning that it could take some time and come at a heavy cost.
"I don't know how long it will take," he told the Journal. "To be honest, it can go a variety of ways, completely different. But we are going to do it, and we are ready."
After seeking tens of billions of dollars of Western weapons to fight Russian forces, the success or failure of the counter-offensive is likely to influence the shape of future Western diplomatic and military support for Ukraine.
Ukraine has in recent weeks sought to weaken Russian positions but its specific plans have been shrouded in secrecy as it seeks to strike yet another blow against the much larger military of Russia.
Moscow was last month struck by drones which Russia said was a Ukrainian terrorist attack while pro-Ukrainian forces have repeatedly crossed into Russia proper in recent days in the Belgorod region.
After a two-month lull, Russia has launched hundreds of drones and missiles on Ukraine since early May, chiefly on Kyiv, with Ukraine saying it was targeting military facilities but also hitting residential areas.
WAR IN UKRAINE
Putin sent troops into Ukraine on February 24 last year in what the Kremlin expected to be swift operation but its forces suffered a series of defeats and had to move back and regroup in swathes of eastern Ukraine.
Russia now controls at least 18% of what is internationally recognized to be Ukrainian territory, and has claimed four regions of Ukraine as Russian territory.
For months, tens of thousands of Russian troops have been digging in along a front line which stretches for around 600 miles (1,000km), bracing for a Ukrainian attack which is expected to try to cut Russia's so-called land bridge to the Crimean peninsula, which Russia annexed in 2014.
Ukraine vows to eject every last Russian soldier from its territory, and casts the invasion as an imperial-style land grab by Russia.
Russia says the West is fighting a hybrid war against Russia to sow discord and ultimately carve up Russia's vast natural resources, allegations that Western leaders deny.
(Writing by Guy Faulconbridge in Moscow, Lidia Kelly in Melbourne and David Ljunggren in Ottawa; editing by Diane Craft, Lincoln Feast and Philippa Fletcher)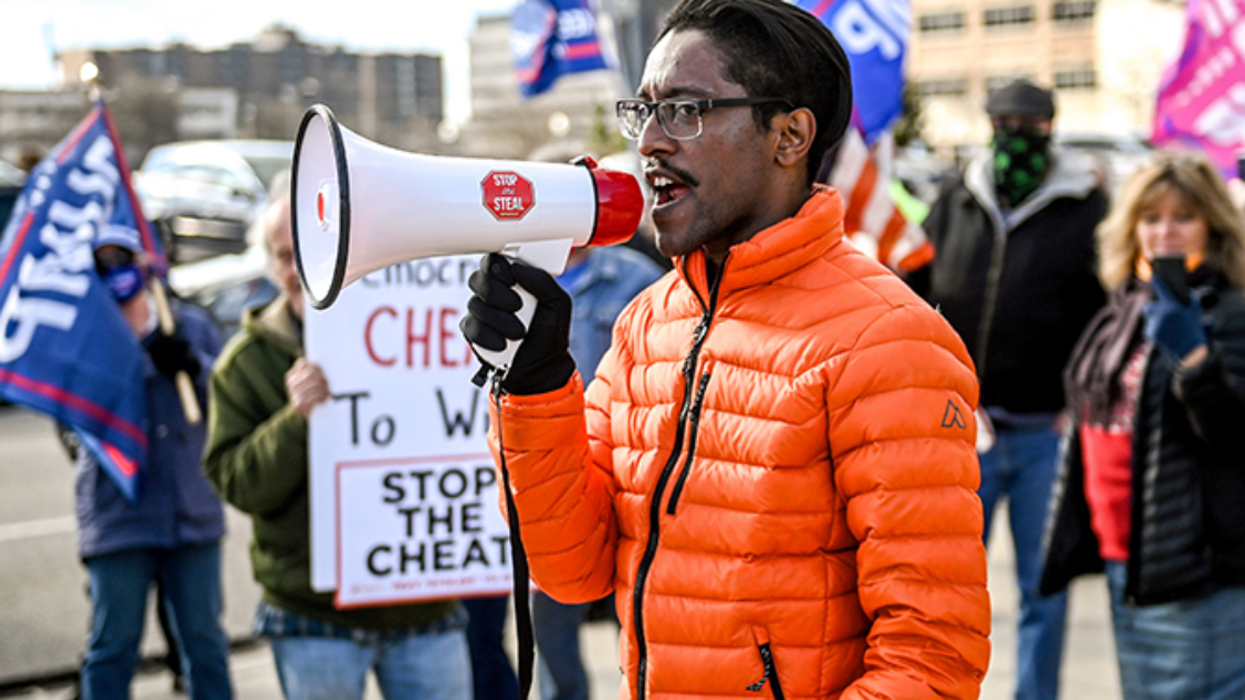 Ladies and gentlemen, please follow me to a corner of the American Freakshow tent where a group of tubby white guys who got into politics as family values Republicans hang their heads in shame. Faith-based to a thinning hair, while sipping Diet Cokes at local Trump campaign strategy meetings, or representing conservatives in Congress and state legislatures, they were apparently lining up sex with teens and children or -- eek -- flicking through child porn.
If you hang out in right-wing social media silos, you have no problem believing that the Democratic Party is teeming with baby-abusing demons and witches, fanged affiliates of the George Soros global elite pedophile cabal. You have seen Rep. Marjorie Taylor Greene shrieking about liberal groomers whenever a TV camera points her way. Perhaps you even belong to QAnon, the fascist movement/religion that holds Donald Trump was sent to Earth to rescue trafficked children. As of last year a majority -- 52 percent -- of Republicans believed in its central tenet, that top Democrats are involved in sex trafficking rings.
Out here, outside the silos, we find this obsession baffling. Why do our proto-fascists see pedophiles under every proverbial bed?
Quite possibly, it's because they do see them all the time - in broad daylight, in their own ranks.
I've always believed that if you prick a rock-ribbed conservative, the kink oozes out. Bullwhips and dominatrices, shoe fetishes, latex, all of it, smashed back in the closet. But what I didn't see coming was the simultaneous emergence of men whose craving for juvenile flesh is on display and sometimes leads them to prison, belonging to a political party devoted to fanning the flames of a moral panic about the other side trafficking children.
The recent news of Stop The Steal organizer Ali Alexander's habit of grooming teenage boys for sex -- he solicited dick pics from a number of them by text — got me thinking about this crazy confluence of desire and denial among the hard right herd.
A casual search hauls up an astonishing number of rightist characters from Dixie to DC to the Dakotas who have quite recently, many within the last five years, resigned from office or political jobs, or pled guilty, or been convicted, and are in prison. I'll flip thorough the rogue's galley quickly and then discuss what this is. Details are lurid. If you really want more, links are in the resource list at the end.
In Washington, last April, a jury convicted anti-abortion activists and former Republican National Committee staff member, Ruben Verastigui, was caught in a federal sting of a ring of men that traded child porn, including of babies. He admitted to possession of 152 videos and 50 images of child pornography and to receiving and distributing sexual depictions of children. He is serving a 12 and a half year prison sentence.
Two months ago, in Minnesota, a jury convicted Republican political operative Anton Lazzaro of seven counts involving child sex trafficking of 15 and 16 year old girls. Lazzaro "conspired with others to recruit and solicit six people under the age of 18 to engage in commercial sex" between May and December of 2020. Some of the victims testified that he would take them to his luxury Minneapolis condo and feed them Everclear, a 190 proof booze. Each of the seven counts carries a ten year mandatory sentence.
In Oklahoma, former Republican state senator Ralph Shortey was sentenced to 15 years in federal prison in 2018, on a child sex trafficking charge. Shortey was a county campaign coordinator for Trump in 2016. He pled guilty to child sex trafficking after being accused of soliciting sex from a 17-year-old boy in March. Shortey had voted for a measure the Oklahoma legislature passed that would allow business owners to discriminate against gay people.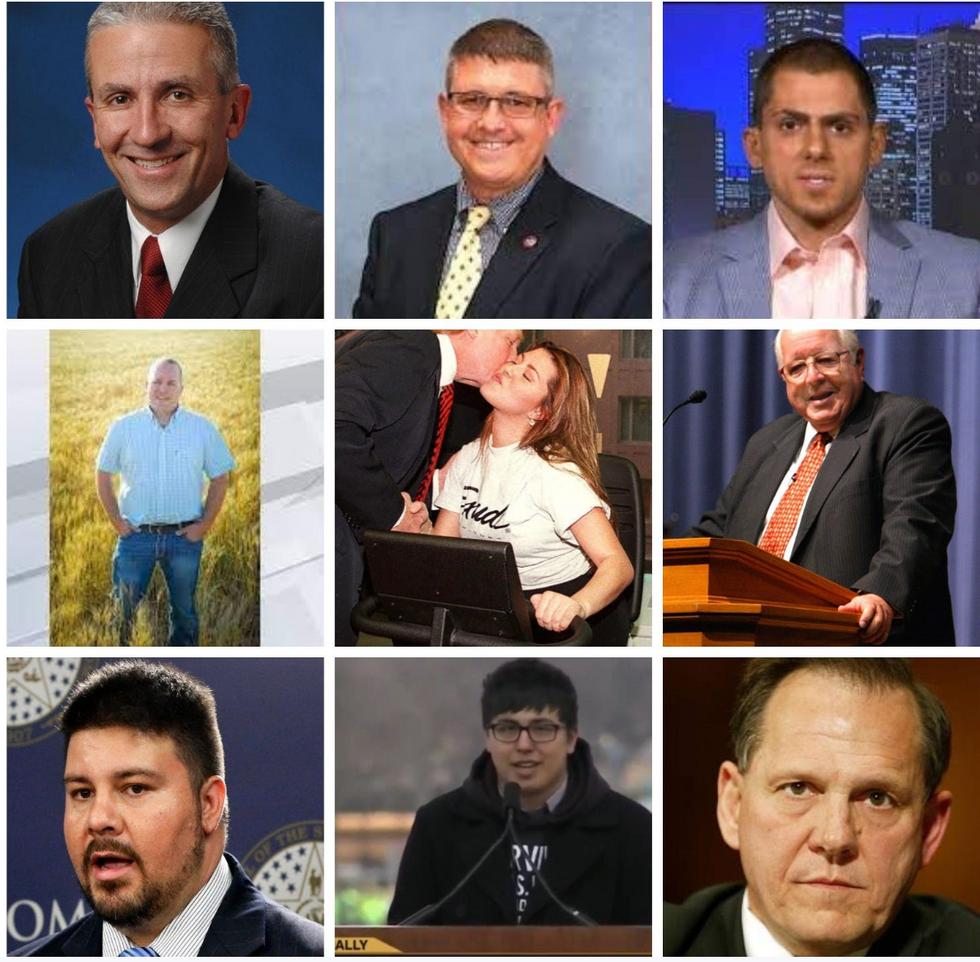 Clockwise from top left: Folmer, Neal, Lazzaro, Pressler, Moore, Verastigui, Shortey, Koskan. Center: Trump kissing a teen.Image from American Political Freakshow
In Pennsylvania in 2019, Republican state senator Mike Folmer resigned after being arrested and charged with possession of child porn for uploading images to a Tumblr account in 2019. He spent a year in prison and now must keep authorities apprised of his whereabouts.
In Tennessee last May, federal prosecutors charged Putnam County Commissioner Jimmy Ray Neal with possession and distribution of child pornography. He allegedly went by the handle "Tennesseemaster" on an app used to share pictures of pre-pubescent children.
Last November, Joel Koskan, running for the third time as a Republican candidate for the South Dakota legislature, was charged with felony child abuse, after a family member reported that he groomed, molested, and raped her for years, starting when she was 12.
One state closer to Canada, in North Dakota, last spring, the state's longest serving state senator, Ray Holmberg, resigned after reports that he exchanged a stream of text messages with a man jailed on child porn charges. Holmberg exchanged 72 text messages with Nicholas James Morgan-Derosier, who prosecutors say possessed several thousand images and videos depicting sexually abused children and took two children under the age of 10 from Minnesota to his Grand Forks home, with the intent of sexually abusing them. Holmberg said he couldn't recall, but thought the texts exchanges were about a patio.
In Texas, anti-gay activist and one-time chairman of the Houston area Republican Party, Jared Woodfill, conceded in a deposition that he ignored complaints about the behavior of his law partner, the Baptist preacher Paul Pressler, with young men. A young man accused Pressler of repeatedly raping him in a church youth group. Woodfill had been informed that the preacher was a predator, who liked to tell young men lewd stories about men "naked on beaches" trying to lure them to skinny dip at his ranch.
In 2020, Trump campaign operative George Nader pled guilty to child porn and sex trafficking and was sentenced to ten years in prison. Prosecutors accused him of possessing pornographic images of children including some featuring toddler-age boys, baby goats, and other farm animals, and of arranging to transport a 14-year-old boy from the Czech Republic to his Washington home.
Trumpworld was creepy with men who had a thing for teens, starting with 45 himself. Alabama's 2018 U.S. Senate candidate Roy Moore, was a notorious teen-girl harasser. Six women accused him of pursuing sex with them when they were as young as 14. Moore was so aggressive toward high school girls that a local mall actually banned him, according to the New York Times.
The revelations did not lose him Trump's endorsement.
An Uncle Fester getting gnarled hands on a nubile is nothing new in conservative circles. The OG of Republican perviness was the late U.S. Sen. Strom Thurmond (R-SC), whose sex with a 15-year-old produced a child when he was in his 20s, and who went on to marry women one half and one third his age. Former Rep. Dennis Hastert, the longest serving Republican House Speaker, pled guilty to trying to pay a almost a million dollars in hush money to a teen wrestler he sexually abused while a wrestling coach in Illinois between 1965 bands 1981. At least six Republican Congressmen pleaded with the judge to give him leniency.
Is it just a coincidence that the rash of recent arrests and revelations about Republicans came in the wake of the election of a man who has bragged about walking in on half-naked Miss Teen USA's getting dressed when they were in his pageants? Might there be something in the MAGA water?
Fascist author and pseudonymous Twitter personality Bronze Age Pervert, intellectual leader of young rightists, in his book Bronze Age Mindset, classifies humanity into three categories: superior men who "desire one thing above all, ever-flowing eternal fame among mortals," natural "bugmen," dullards and serfs who make up the majority of men, and an intermediate class who alternate between serving the natural aristocracy and enforcing the hierarchy. In the Bronze Age Mindset, women "drain" men of their vitality and are responsible for all the world's problems.
In the actual Bronze Age, slavery was common, girls were marriageable at 12 and probably younger, first cousins married each other, and females had little agency about who they had sex with. BAP, as he's known, doesn't explicitly say it, but an element of the Bronze Age Mindset's vital male is that he be free to do what he wants with and to the bodies of "lesser" people - usually women, but also, perhaps, children, male or female.
This fantasy appeals beyond incel circles. As feminism empowered adult women, it has become more difficult to carry them off into proverbial caves. Are these self-considered superior men - -the Matt Gaetzes of the world, say -- turning to younger and younger girls?
The right studiously ignores this flaw in their project of elevating the neolithic male model. They blame liberals for a supposed epidemic of child sexualization, while in their ranks, sex criminals are going to prison.
State and federal laws apparently haven't caught up with the Neanderthal trend.
I am not the first to point out that moral panics, like QAnon's about children, erupt regularly in response to threatening social change. I recommend terrific discussions about how women going to work gave rise to Satanic panic hysteria in day care centers during the 1980s on the Conspirituality podcast. There are also many great essays, including one in Mother Jones, from which I excerpt:
With Pizzagate and QAnon, the molesters have changed from day-care workers to the liberal elite, and the politics behind the theories now are more explicitly spelled out. But the general context is more or less the same: conservative retrenchment after a period of progressive social gains. If women's entry into the workplace in the latter half of the 20th century triggered deep anxieties about the decay of traditional gender roles and the family unit, in the 21st century it was same-sex marriage, growing acceptance of transgender rights, and the seeming cultural hegemony of a social justice agenda.
The twisted reality of conservative attitudes toward sex, women and children means that even as their ranks are infiltrated with pervs, they consistently use supposed dangers to women and children as a political cudgel against the other side. "I've noticed an alarming pattern when it comes to Judge Jackson's treatment of sex offenders, especially those preying on children," Sen. Josh Hawley (R-MO) tweeted before the Ketanji Brown Jackson Supreme Court confirmation hearings. "Judge Jackson has a pattern of letting child porn offenders off the hook for their appalling crimes, both as a judge and as a policymaker."
In fact that was a lie.
Republicans are the strongest defenders of Lolita-loving state laws allowing child marriage. Between 2000 and 2018, 300,000 girls between age 15 and 17 were married in the U.S. A significant portion of them -- 60,000 -- were under the age of sexual consent in their states. "Run Josh Run" Hawley hails from the great state of Missouri, which just happens to be a "destination wedding spot for 15-year-old brides," per the Kansas City Star.
Hawley's Deliverance home state had such lax laws about girl-man marriage that between 2000 and 2014, thousands of children were legally married there, many of them impregnated teens. The state recently increased its legal marriage age to 16, against the objections of legislators who openly supported child marriage. During recent debate about anti-transgender care legislation, one of them, Sen. Mike Moon, doubled down again apropos of parents' rights to marry off (heterosexually of course) their children, whenever they want. Moon, who had voted no on the bill to raise the marriage age from 15 to 16, asked the legislature, "Do you know any kids who have been married at age 12?" When one of his colleagues replied, "I don't need to.," Moon -- a Republican, of course -- replied: "I do, and guess what, they're still married."
Related resources
Mike Folmer
Ruben Verastigui
Ralph Shortey
Woodfill and Pressler
Joel Koskan
George Nader
Jimmy Ray Neal
Ray Holmberg
Ali Alexander
Rep. Mike Moon
Conspirituality podcast (I recommend the episodes on "Michelle Remembers" and recovered memory connections to Satanic panics.
Strom Thurmond's Lolita
Mother Jonesessay on moral panics
Child marriage in America
Nina Burleigh is a a journalist, author, documentary producer, and publisher ofAmerican Political Freakshow, a Substack on politics. Her journalism has been published in The New York Times, The New Yorker, Airmail, and New York. She is the author of seven books including most recently Virus: Vaccinations, the CDC, and the Hijacking of America's Response to the Pandemic and an adjunct professor at New York University's Arthur L. Carter Journalism Institute.
Please consider subscribing to American Political Freakshow, from which this is reprinted with permission.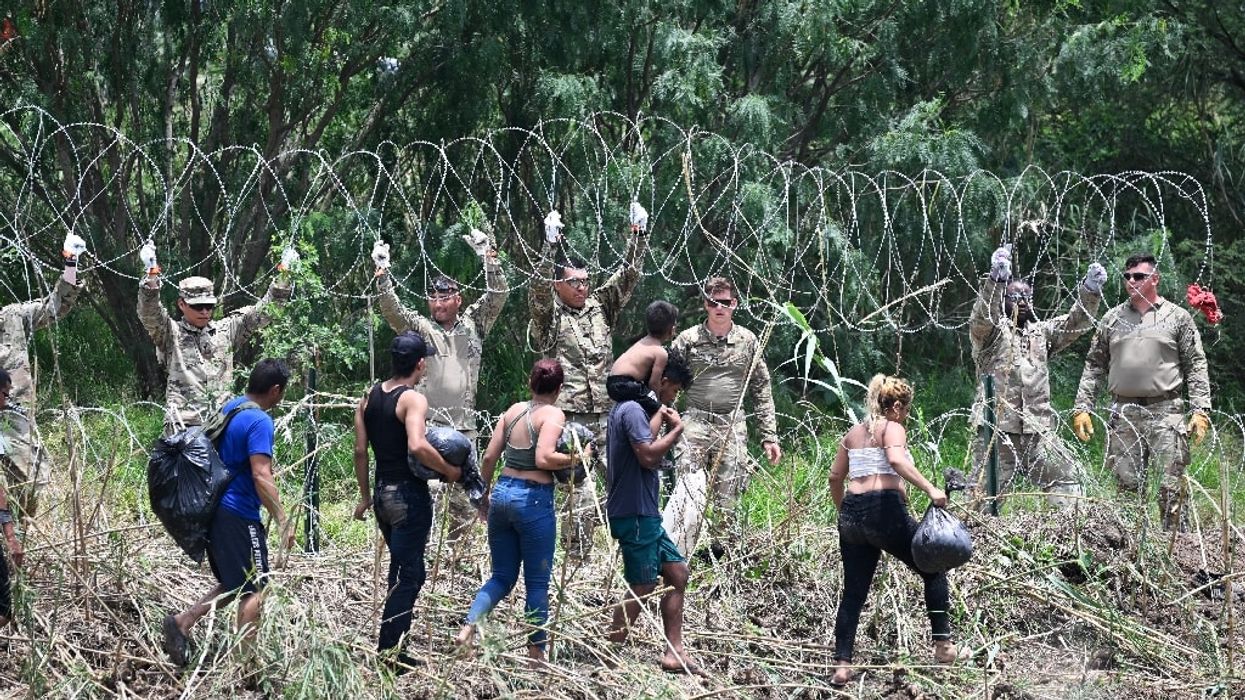 The Department of Homeland Security reports hat there has been a sharp drop in the numbers of encounters between border agents and migrants at the U.S.-Mexico border since May 11, when border policies implemented by the administration of former President Donald Trump expired.
However, Republican lawmakers continue to describe the situation at the border as a "crisis."
"We have seen, as I think everybody knows, a significant decrease in encounters at the border, more than 70 percent reduction since the lifting of Title 42 on May 11," Assistant Secretary for Border and Immigration Policy Blas Nuñez-Neto told reporters at a press conference at the Port of Brownsville, Texas last Wednesday.
Following the outbreak of the COVID-19 pandemic in March 2020, the Trump administration invoked Title 42, a section of the Public Health Service Act of 1944 that governs public health measures. The policy allowed the government to deny migrants the ability to seek asylum, which aligned with Trump's calls to restrict immigration at the southern border.
The public health emergency ended on May 11, and the government reverted to Title 8, the section of the U.S. Code that governs what its name calls "Aliens and Nationality." The Biden administration put in place policies that prohibit asylum applications from migrants who have traveled through Canada and Mexico after leaving their home nations.
Nuñez-Neto said that through several of the post-Title 42 procedures the administration has set up, such as enhancements to the Customs and Border Protection agency's app, CBP One, migrants seeking travel to the United States made more than a thousand appointments.
At the Brownsville border crossing, he said, he had observed migrants choosing to make voluntary withdrawals, exercising the option to return to Mexico to avoid detention and deportation after an unauthorized border crossing. Nuñez-Neto attributed this to policies put in place under Biden that allow for expedited removal from the United States of those who have crossed the border unlawfully, including a five-year ban on reentry for those who have been removed.
"Our approach, to build lawful, safe, and orderly pathways for people to come to the United States, and to impose tougher consequences on those who choose not to use those pathways, works," Secretary of Homeland Security Alejandro Mayorkas said during a May 11 White House briefing.
As the administration announced the reduction in border encounters and drug seizures, congressional Republicans continued to characterize the situation at the border as a crisis, a claim they have been making since early in Biden's presidency.
"It is time for this administration to face the toll its refusal to enforce our nation's laws takes on the men and women who are charged with defending it," Rep. Mark Green, chair of the House Committee on Homeland Security, said in a press release posted on the committee's website marking the retirement of U.S. Border Patrol Chief Raul Ortiz. "Amid a devastating and historic border crisis created by his boss and President Biden, Chief Ortiz had an impossible job, but one he did with honesty and dedication."
Rep. Clay Higgins, chair of the committee's Subcommittee on Border Security and Enforcement, announced that he would hold a hearing on June 6 "to examine the Biden administration's failure to prepare for the end of Title 42 on May 11."
"I look forward to this opportunity to shed light on this devastating border crisis and demand the Biden administration enforce our nation's laws in the wake of Title 42," Higgins said in a statement announcing the event, falsely claiming, "President Biden and Secretary Mayorkas have failed this country with their open border policies."
Republican lawmakers and officials at the state level expressed similar concerns. Virginia Gov. Glenn Youngkin announced that he would be sending National Guard units to the southern border, as did South Carolina Gov. Henry McMaster.
The language Republicans use to describe the situation is the same as that used by the anti-immigration group Federation for American Immigration Reform, which in a January 21, 2021, press release accused Biden of "inducing an immigration and border crisis."
The federation has been designated a hate group by the Southern Poverty Law Center, which noted:"FAIR leaders have ties to white supremacist groups and eugenicists and have made many racist statements. Its advertisements have been rejected because of racist content."
As part of their ongoing attacks on Biden over immigration policy, many Republicans in Congress recently promoted a hoax, heavily featured on Fox News, that homeless veterans had been displaced from housing in hotels in New York state to make room for asylum seekers.
In a tweet responding to the false story, Speaker Kevin McCarthy said that it had occurred due to Biden's "open-border policies." McCarthy has not mentioned the hoax since the original story was disproven, and his inaccurate tweet was not deleted.
Reprinted with permission from The American Independent