Begich Catches A Big Break In Alaska Senate Race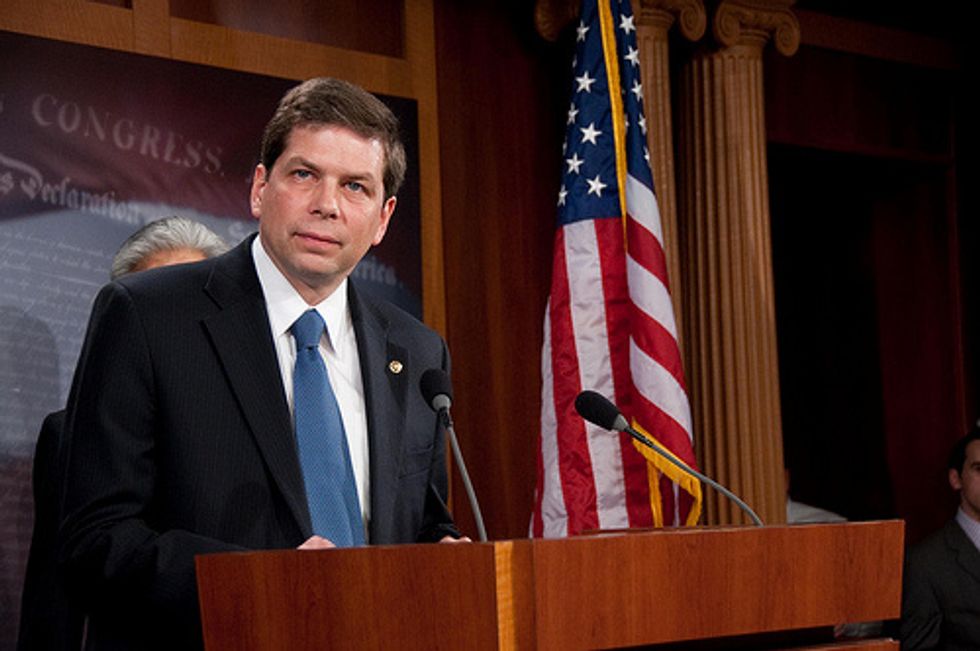 Senator Mark Begich's (D-AK) re-election campaign may have gotten a big boost this week, when a legislative quirk pushed some Democrat-friendly referenda onto Alaska's November ballot.
As Niraj Chokshi explains at The Washington Post, Alaska's constitution requires 120 days between the end of the legislative session and votes on citizens' initiatives. Because lawmakers failed to adjourn by midnight on Sunday — 120 days away from Alaska's August 19 primary — the three initiatives that were expected to appear on the primary ballot will now be pushed back to the general election.
That could be quite helpful to Begich. The iniatives would give the legislature the power to block mining projects in Bristol Bay; legalize the recreational use of marijuana; and raise the state's minimum wage from $7.75 to $9.75 by 2016, then tie it to inflation thereafter.
As Chokshi points out, studies have found that ballot initiatives increase voter turnout. That alone would help Begich, given Democrats' historic turnout disadvantage in midterm elections. The specifics of the iniatives should help him even more.
Democrats have made no secret of their desire to use the minimum wage as a wedge issue in November's elections, and now they have a golden opportunity to do so. Although the state is generally conservative — Mitt Romney won it by 14 percent in the 2012 presidential election — polls have consistently shown that Alaskans support a higher minimum wage. A recent poll sponsored by the legislature's Republican majority found that 69 percent support raising the wage, including 87 percent of Democrats, 78 percent of Independents, and 52 percent of Republicans.
Few politicians have been more vocal about their desire to raise the minimum wage than Begich, who co-sponsored the Senate bill to raise the minimum wage to $10.10 per hour. None of the Republican candidates in the race support increasing the federal minimum wage.
Begich could use any boost that he can get in November; the first-term Democrat is one of the most vulnerable incumbents on the ballot nationwide. According to The Huffington Post's polling average, he is deadlocked with the two top contenders for the Republican nomination, Lieutenant Governor Mead Treadwell and former Department of Natural Resources Commissioner Dan Sullivan.
Photo: SenateDemocrats via Flickr