Boehner: 'God Only Knows' How We Can Avoid Fiscal Cliff [Video]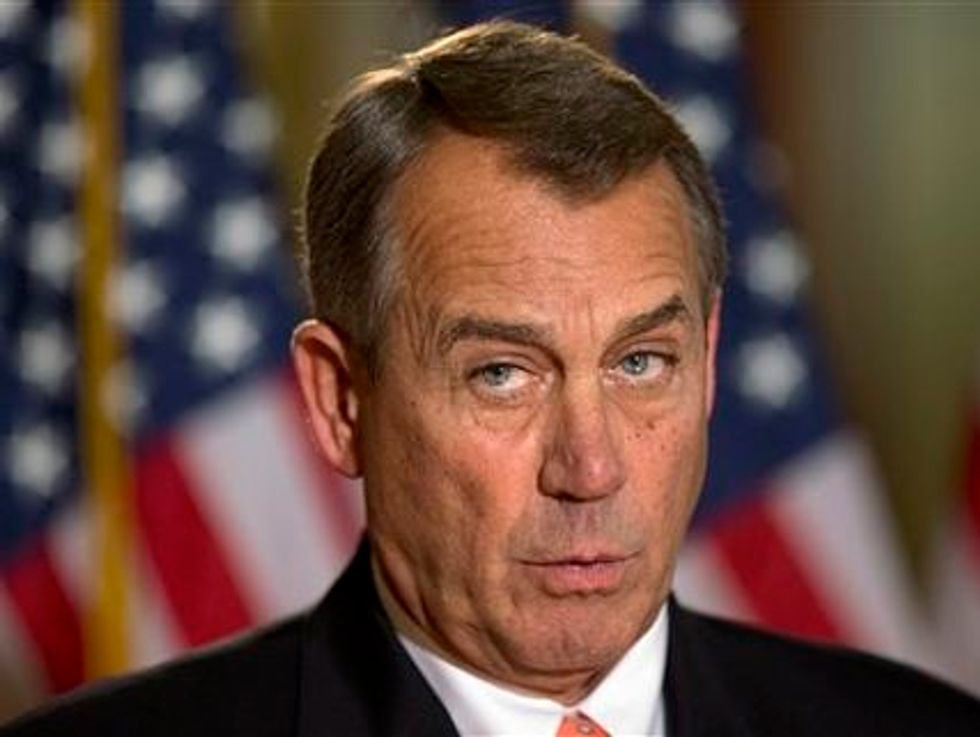 House Speaker John Boehner attempted to save face during a Friday morning press conference, just hours after his disastrous failure to pass his "Plan B" budget proposal.
Boehner, who was reportedly almost crying as he announced the bill's failure on Thursday night, defiantly shifted the blame to Democrats during his Capitol Hill press conference.
"We proposed plans over and over again," Boehner told reporters. "I don't want taxes to go up. Republicans don't want taxes to go up. But we only run the House, the Democrats continue to run Washington."
"So, unless the president and Congress take action, tax rates will go up on every American taxpayer and devastating defense cuts will go into effect in ten days," the speaker said.
Boehner also claimed that "Plan B's" failure was not a personal rebuke of his leadership. "As you know, the House did not take up the tax bill last night because we didn't have the votes to pass it," he said. "It's not the outcome that I wanted, but that was the will of the House."
"There was a perception that that vote last night was going to increase taxes," Boehner added. Still, he reiterated that he is not concerned about losing his speakership — despite mounting speculation that he has permanently lost whatever control he once had over the right flank of his party.
Although Boehner maintained that he is "absolutely not" stopping his efforts to reach a budget deal with the White House, the speaker's comments underscored what a huge setback Thursday night was for his negotiating position. When asked how he could reach a grand bargain with President Obama at this point, the exasperated speaker declared "God only knows."
Video of Boehner's press conference is below, via NBC News:

Visit NBCNews.com for breaking news, world news, and news about the economy
Photo credit: AP/Jacquelyn Martin