Chris Christie: 'I'm Not Much Different From Andrew Cuomo'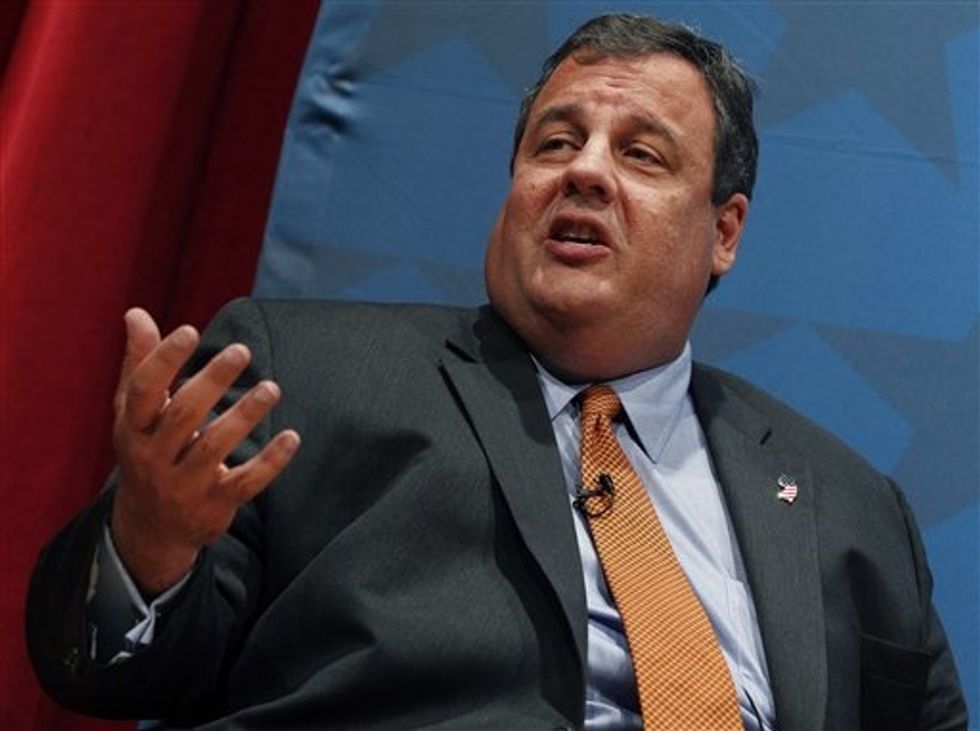 New Jersey governor Chris Christie reportedly told a New York labor leader, "I'm not much different from Andrew Cuomo" and "I probably agree with him on 98 percent of the issues," in a startling statement that is certain to resurface if Christie seeks the Republican presidential nomination in 2016.
Christie compared himself to the New York governor and potential Democratic presidential candidate during an interview with Larry Bulman, the political director for the United Association of Plumbers, Pipefitters and Steamfitters. The remark was reported by the Glen Falls Chronicle:
[Bulman] said when he told Mr. Christie he is from upstate New York, "he said, 'I'm not much different from Andrew Cuomo. I probably agree with him on 98% of the issues.' " Mr. Bulman said Gov. Christie "sees value in the building trades, which are private sector unions. He complimented us and said he uses us as an example of a pro-business union."
If Christie does indeed pursue the presidency, conservative Republicans will hang the quote around his neck, especially if Cuomo pursues the Democratic nomination. Just as Mitt Romney's past claims to be a "progressive" forced him to pivot to the far right to compete in the Republican primaries, so would Christie's statement of solidarity with Cuomo force him prove his right-wing bona fides. While such a shift would be necessary to win over the conservative electorate that decides Republican primaries — and already mistrusts Christie for his warm praise of President Barack Obama in the aftermath of Hurricane Sandy — it could also undermine Christie's "straight-shooter" appeal.
Ironically, Christie's politically damaging quote isn't even true. Although Christie and Cuomo do share some similar views, on the vast majority of issues — such as raising the minimum wage and supporting marriage equality, among many others — the two governors' views could not be more different. Still, the line is almost definitely coming soon to a SuperPAC ad near you.
Photo credit: AP/Mel Evans