#EndorseThis: Stephen Colbert Translates Giuliani Gibberish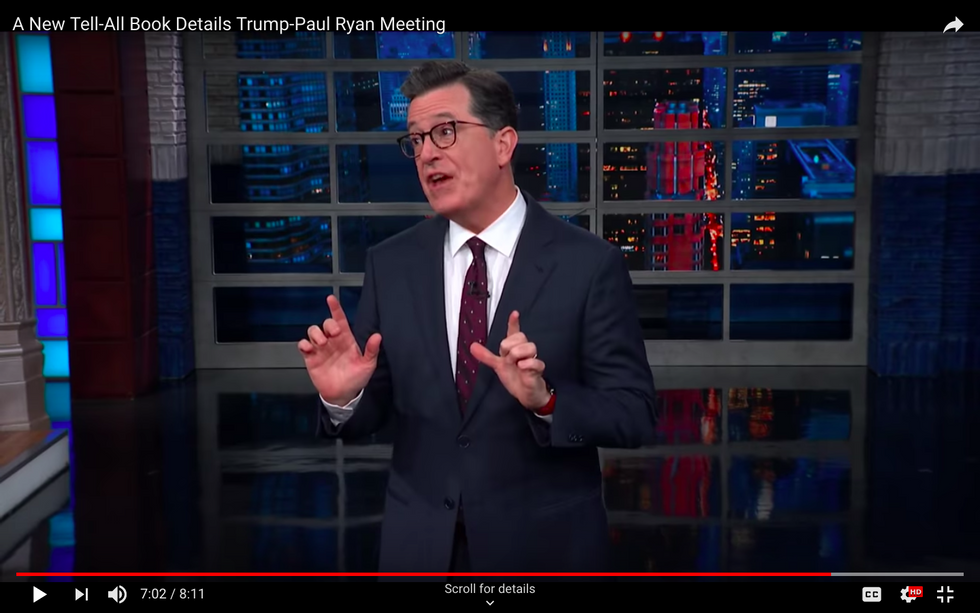 Do you find Rudy Giuliani is hard to understand? Are you befuddled by the former mayor's attempts to excuse Trump in the Russia scandal? You're surely not alone — but Stephen Colbert is here to translate Giuliani's confusing alibis for his client.
Yes, Colbert is all over Giuliani's kooky New Yorker interview, in which Rudy frets over the epitaph on his headstone, claims that he has never lied, and boasts of how he will justify his conduct to St. Peter at the gates of heaven.
"You know things are going great," observes the Late Show host, "when your lawyer is already prepping his argument to stay out of hell."
Plus Stephen's review of Team of Vipers, a new tell-all book by ex-Trump White House staffer Cliff Sims.
Click for laughs.