#EndorseThis: John Oliver Takes Down Saudi Dictatorship, In Detail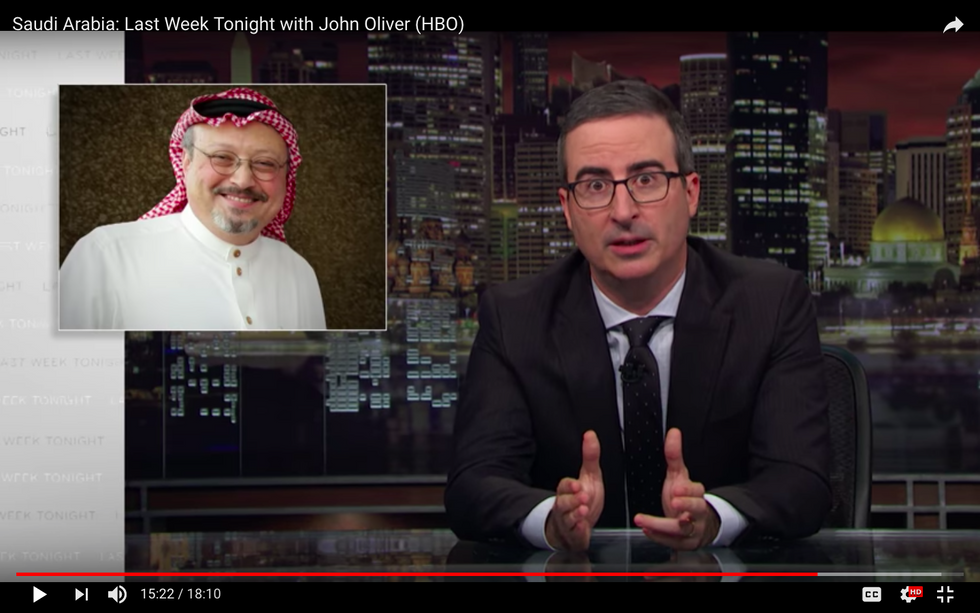 The horrific fate that appears to have befallen journalist Jamal Khashoggi at the hands of his Saudi compatriots is not a funny topic – and John Oliver doesn't try too hard for laughs.
The regime's evasions about Khashoggi's disappearance certainly provoke snickers, however. Like its claim that the 15 Saudi agents who showed up in Istanbul for a few hours, apparently to carry out this crime, were just innocent "tourists."
Yet Oliver does far more than simply recount an incredibly grim tale of alleged torture and murder. He takes a long, hard look at Crown Prince Mohammed bin Salman — his  charm offensive, his domestic repression and "reforms," and his brutal foreign policy – as well as America's "morally compromised" relationship with Riyadh, which has grown more intense and more corrupt under Trump.
Click and gag at what our own regime will excuse — for money.