'Fair And Balanced' Wallace Parroted Lies About Clinton Foundation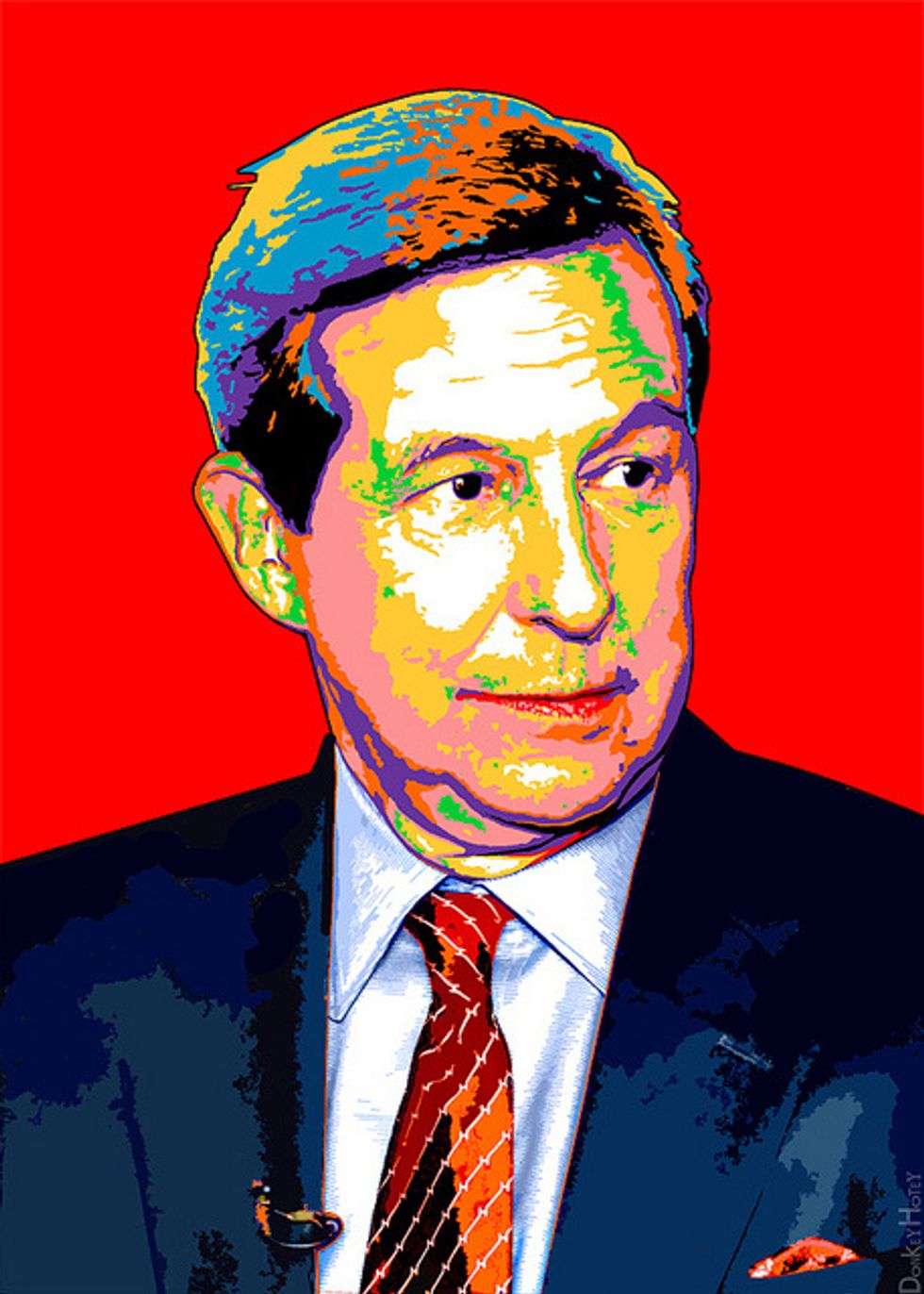 While many news organizations and websites checked the utterances of Hillary Clinton and Donald Trump in real time and after their final debate on Wednesday night — finding her more accurate than him by an order of magnitude — nobody checked moderator Chris Wallace of Fox News Channel.
That was unfortunate because despite his widely praised performance, Wallace badly needed fact checking (and perhaps a slap upside the head) concerning several of his pat assumptions — and most of all, a challenging assertion he made about the Clinton Foundation:
Secretary Clinton, during your 2009 Senate confirmation hearing, you promised to avoid even the appearance of a conflict of interest with your dealing with the Clinton Foundation while you were Secretary of State. But emails show that donors got special access to you, those seeking grants for Haiti relief were considered separately from non-donors, and some of those donors got contracts – government contracts, taxpayer money. Can you really say that you kept your pledge to that Senate committee and why isn't what happened and what went on between you and the Clinton Foundation, why isn't what Mr. Trump calls "pay to play"?
Nearly everything the Fox anchor said in framing that question was wrong.
There is no evidence that Clinton Foundation donors "got special access" to her at the State Department, as the debunking of the Associated Press "big story" on that subject proved. Nor is there any evidence that "donors seeking grants for Haiti were considered separately from non-donors.? And his claim that "some of those donors got contracts – government contracts, taxpayer money" is likewise damning but incorrect.
To understand the context for Wallace's false charge, it is useful to know what Bill Clinton was doing in Haiti both before and after the 2010 earthquake, a story I recount in Man of the World: The Further Endeavors of Bill Clinton. The short version is that in 2009, the United Nations asked him to serve as the Secretary-General's special envoy to Haiti, an exceptionally poor country that had already suffered gravely from devastating hurricanes.
Immediately after the January 2010 earthquake, Clinton agreed to take on another post as co-chair of the Interim Haiti Recovery Commission, working with the Haitian government and international donors. (He did so against the advice of his top aides.) The Clinton Global Initiative was very active in Haiti by then as well.
So in the aftermath of the earthquake, it was not surprising that State Department officials who knew about his deep involvement in Haiti would pay close attention to his friends and associates, several of whom were already working on projects there. Those relationships are reflected in the emails that formed the basis of sensational false charges, spread by the Republican National Committee — and for Wallace's question.
Contrary to the RNC press release, the notion that any Friend of Bill (or Hillary) got "taxpayer money" because they had donated to the Clinton Foundation is entirely untrue. When Mike Pence made the same accusations, using far more inflammatory language, both Politifact and Factcheck.org investigated the claims — and both found Pence's assertions to be false.
The truth is simpler and somewhat more uplifting: Several Clinton friends, mentioned in State Department email traffic, participated robustly in the post-earthquake relief effort. Among them was Denis O'Brien, a billionaire telecom entrepreneur whose contributions included $10 million to rebuild the iconic Iron Market in Port-au-Prince; another was Rolando Gonzalez Bunster, an executive who spent an untold amount to help restore electric power to the beleaguered island. Neither of them received a dime in "taxpayer money" and to date there is no evidence that any other Clinton friend or donor did, either.
So contrary to Mike Pence, there was no "pay to play" in Haiti. For Pence to lie about the Clinton Foundation is unsurprising; this was not the first time and it probably won't be the last. He and his sources at the RNC perpetrated a vile slur on decent people who sought to help relieve human suffering.
Now Pence is clearly deficient in both conscience and intelligence. (So is the RNC leadership.) But Wallace should know better and do better. He ought to correct himself and apologize.
Meanwhile, the efforts of the Clinton Foundation, its allies, and the Clinton Global Intitiative's Haiti Action Network will continue. Because that's what they do.