Four GOP Senators Vote To Protect Mueller, Defying McConnell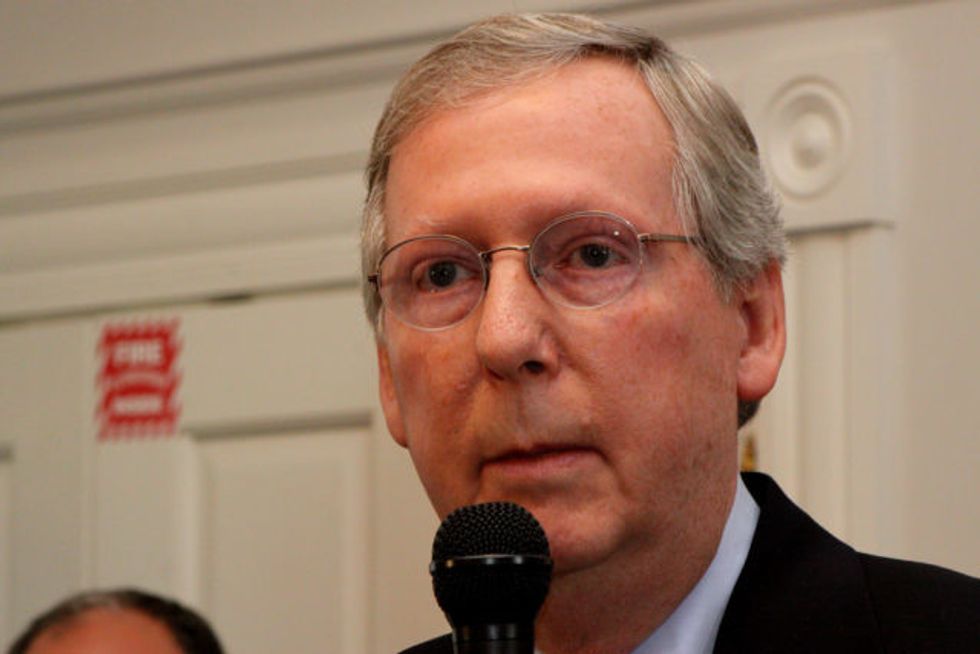 Reprinted with permission from Shareblue.com
The Senate Judiciary Committee passed a bill Thursday to protect special counsel Robert Mueller from being fired by, setting up a test for Senate Majority Leader Mitch McConnell (R-KY), who has vowed to cover for Trump by blocking a vote on it.
All eight Democrats on the committee were joined by four Republicans to pass the legislation to protect Mueller.
Lindsey Graham (R-SC), Thom Tillis (R-NC), and Jeff Flake (R-AZ) crossed the aisle with committee chairman Chuck Grassley (R-IA), while most of the Republicans on the committee voted against protecting Mueller.
That vote puts McConnell squarely on the spot. After consistently opposing any such proposed legislation, McConnell told Fox News that he absolutely would not allow the full Senate to vote on such a measure.
"I'm the one who decides what we take to the floor," McConnell said last week. "That's my responsibility as the majority leader, and will not be having this on the floor of the Senate."
McConnell, House Speaker Paul Ryan (R-WI), and other Republicans have refused to support any measure to protect Mueller, despite reports that Trump has been looking for a way to fire the special counsel. Those Republicans have insisted no such action is "necessary" because they don't believe Trump would follow through with those threats.
Such arguments ignore the fact that Trump has already fired people to try to obstruct investigations into his campaign and his administration. He has even tried to fire Mueller on at least two separate occasions.
And Trump's attacks on Mueller and his investigation have been escalating for months.
Now, McConnell must choose between keeping his promise to cover for Trump or following the will of the people who elected these senators, people who have promised massive resistance should Trump fire Mueller.
But McConnell chose Trump over his country long ago, and won't likely change now.