Giuliani Offers Bizarre Proposal To 'Correct' Mueller Report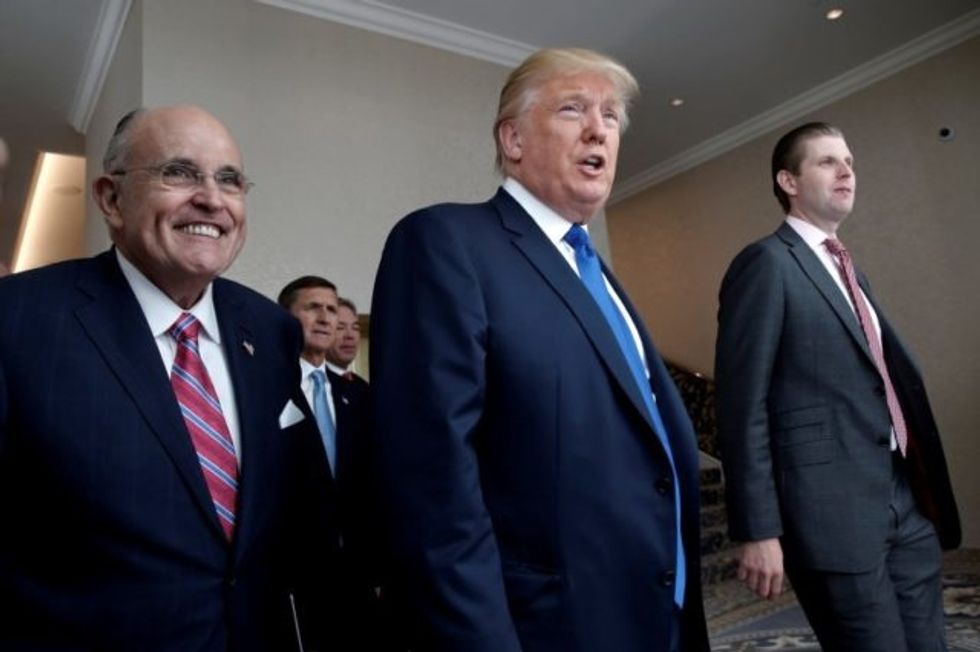 Reprinted with permission from Shareblue.
Trump's team is floating a plan to scrub the expected report from special counsel Robert Mueller before the American public gets to see what he has found.
Rudy Giuliani, former New York mayor turned Trump legal adviser and henchman, suggested the bizarre idea in an interview with The Hill.
Giuliani told the outlet that, "as a matter of fairness," Trump's team should be shown the conclusions of Mueller's investigation before the public "so we can correct it if they're wrong."
"They're not God, after all. They could be wrong," he added.
Mueller has been investigating Russian interference in the 2016 presidential election and the Trump campaign's interactions with Russian assets at the time.
Several top Trump campaign figures like campaign manager Paul Manafort and national security adviser Michael Flynn, as well as Trump's former personal lawyer and fixer, Michael Cohen, have been convicted of crimes in the course of the investigation.
Recent legal filings showed that as part of his recent plea deal, Cohen provided information to Mueller about "discrete Russia-related matters core to its investigation."
Trump White House Counsel Pat Cipollone recently hired 17 new lawyers to help the administration as it faces scrutiny from the Democratic-controlled House, as well as the Mueller probe.
Those actions, along with Giuliani's latest rhetoric, show that Trump's inner circle is clearly worried about the outcome of the multiple ongoing investigations.
For months, the Trump team has put Giuliani out before the media to offer an absurd series of lies and misleading statements to defend Trump and deflect from the investigation.
It would be ridiculous to allow Trump or his underlings to rewrite, censor, or edit the contents of a report prepared by an investigator working under the authority of the Department of Justice and the FBI.
A report from Mueller would detail for the American public just how deeply involved Trump and his team were in election interference, and which laws may have been broken as a result.
Trump doesn't want America to know what he did, or had others do on his orders. But he's unlikely to get his way.
Published with permission of The American Independent.