House Approves $9.7 Billion In Hurricane Sandy Relief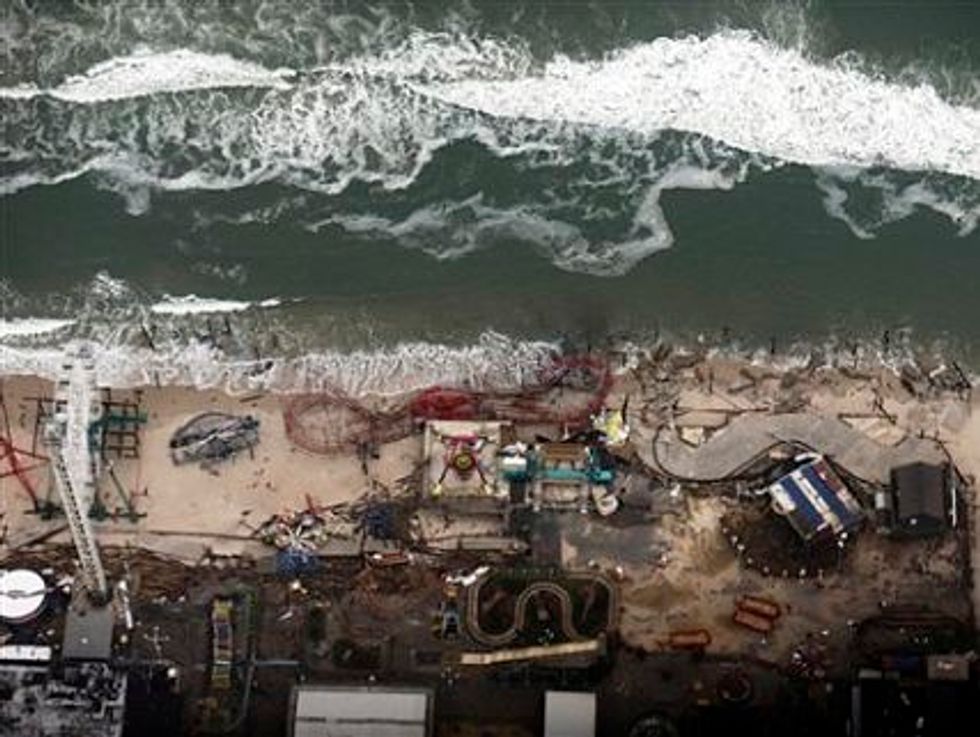 The House of Representatives passed a bill approving over $9 billion in disaster relief for Hurricane Sandy victims Friday morning, despite the lingering opposition of some right-wing Republicans.
The bill, which allows FEMA to temporarily increase the National Flood Insurance program's borrowing limit by $9.7 billion, falls far short of the $60.4 billion in aid requested by President Barack Obama and approved by the Senate. House Speaker John Boehner is expected to hold a vote on an additional $51 billion in aid measures on January 15, the 113th Congress' first full day of business.
In addition to providing some much-needed relief for the storm's victims, the vote is an attempt to save face for Boehner. After Boehner acted at the last second to pull a vote on a Senate-approved $60.4 billion aid package Tuesday night, both Democrats and Republicans alike publicly trashed his decision. New York representative Peter King urged New Yorkers to stop donating to the Republican Party, and New Jersey governor Chris Christie even threatened to campaign against Boehner in the Speaker's 2014 re-election campaign.
Despite the heated backlash against Boehner for temporarily withholding the disaster relief funds, today's measure did not pass with unanimous support… 67 congressmen — all Republicans — voted against the $9.7 billion in aid, and several right-wing groups spoke out in opposition to the bill. The Club for Growth issued a statement arguing that "Congress should not allow the federal government to be involved in the flood insurance industry in the first place, let alone expand the national flood insurance program's authority."
Similarly, the Grover Norquist-led Americans for Tax Reform urged Republicans to vote against the bill, which it claimed had too much "wasteful and unnecessary pork barrel spending."
The right's opposition to federal disaster relief is a new phenomenon; for example, it took only 10 days for a Republican Congress to approve over $60 billion in aid for the Gulf Coast states that were battered by Hurricane Katrina in 2005.
Photo credit: AP/Alex Brandon