How Bad Is Joe Arpaio? You Probably Have No Idea, But Trevor Noah Knows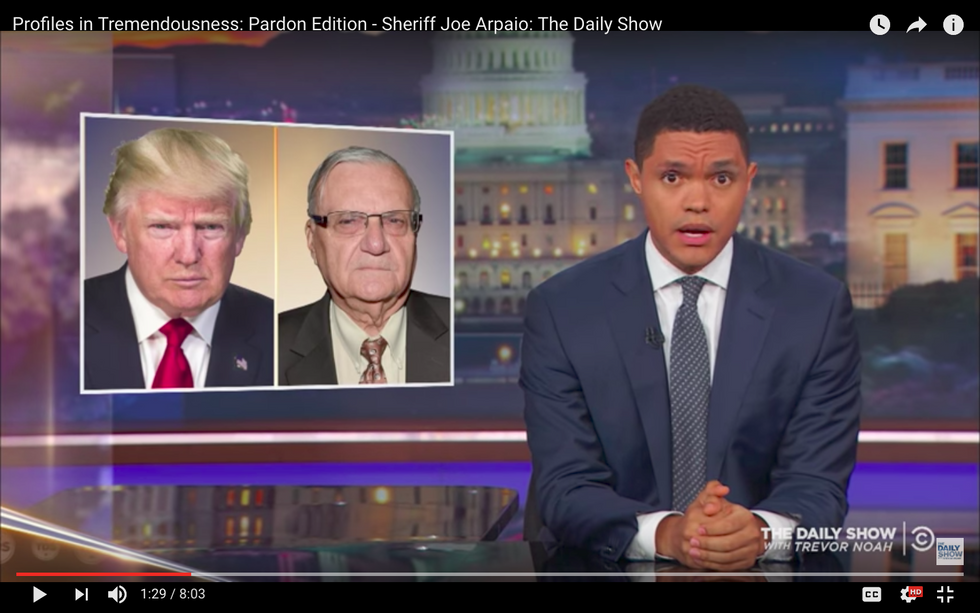 The presidential pardon of former Maricopa County Sheriff Joe Arpaio revealed more than Trump's contempt for courts and the law, which was not exactly a secret anyway. Defending his decision to relieve the lawless lawman of the penalty for defying a federal court order, Trump endorsed his execrable, bigoted, extremely costly record in office.
Just how bad was Arpaio, often dubbed the "worst sheriff in America"? You probably have no idea. But Trevor Noah knows the stunning details. And he tells all in this latest edition of "Profiles in Tremendousness" — including the message Trump is sending to all of his cronies.