Judge Rebukes Firm Charged By Mueller In Open Court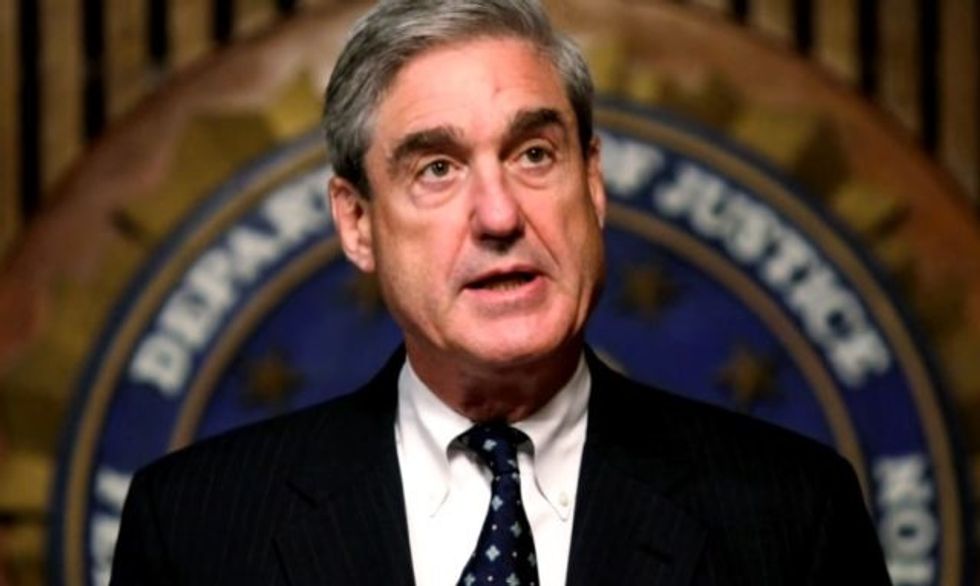 Reprinted with permission from AlterNet.
Judge Dabney Friedrich sparked a tense back-and-forth with the American lawyer for a firm charged in Special Counsel Robert Mueller's investigation during a status conference on Monday.
Defense attorney Eric Dubelier, representing the firm Concord Management & Consulting, which is charged for it involvement in Russia's troll farm activities aimed at influencing the 2016 election, had filed a harshly critical attack on Mueller as a part of his work for the client. Friedrich was not impressed.
"Judge slams defense lawyers for Russian firm charged by Mueller as 'unprofessional, inappropriate & ineffective. 'Knock it off!' she added," reported Politico's Josh Gerstein, in an account matched by several other reporters in attendance.
"Judge Friedrich told defense attorney Eric Dubelier that she didn't appreciate the 'cute' movie references. 'You have undermined your credibility in this courthouse,'" she said," said to NBC News producer Charlie Gile. "Friedrich told Dubelier that his 'meritless personal attacks' on the Special Counsel will play no role in her decision-making."
One of the movie references was the following quote from the "Animal House," which the defense attorney said represented Mueller's argument:
Flounder, you can't spend your whole life worrying about your mistakes! You f**ked up . . . you trusted us. Hey, make the best of it.
Debelier fought back when criticized in court.
"Dubelier pushed back, saying the judge had personally attacked him, and Friedrich replied by saying he had made personal attacks on Mueller's office. Dubelier said he was just telling the truth," reported BuzzFeed News' Zoe Tillman.
Eventually, the judge forced to close the courtroom to discuss a sealed grand jury matter, so some of the rest of the discussion went unreported.