McConnell Admits There's 'Very Little' Voter Fraud In America's 'Solid' Democracy
@jeisrael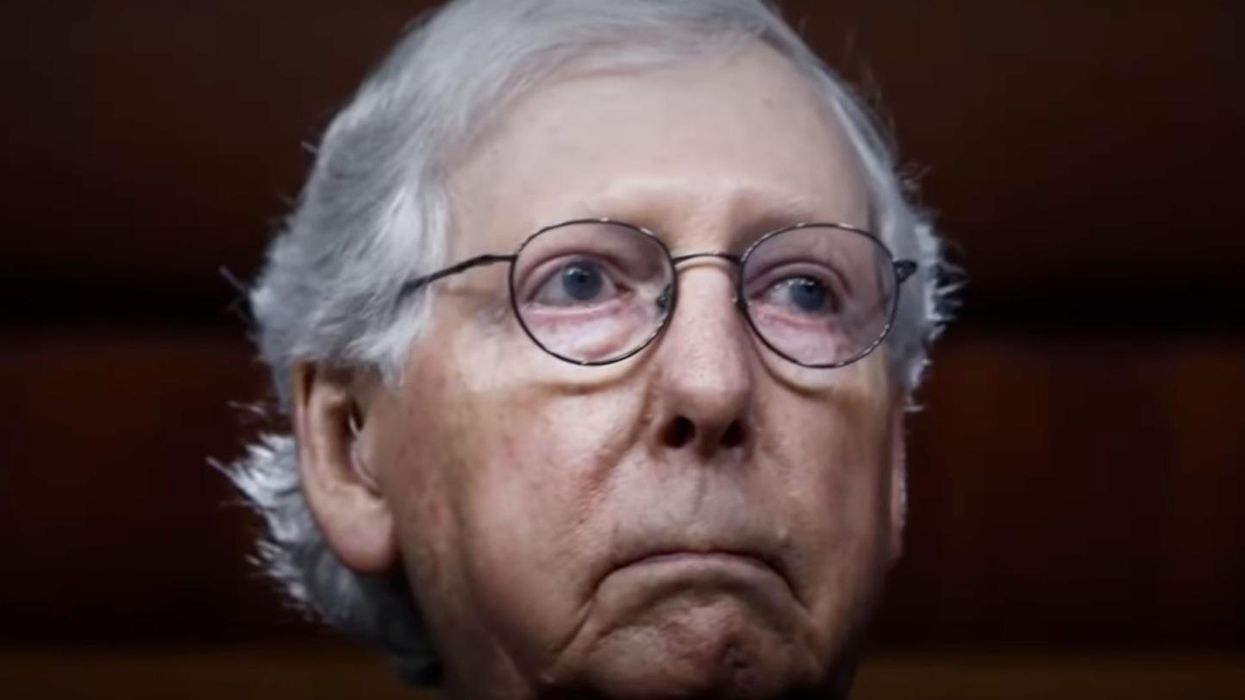 Youtube Screenshot
On Monday, Senate Minority Leader Mitch McConnell admitted that election fraud is not the major concern that he and his party have made it out to be.

In an appearance in Georgetown, Kentucky, captured by NBC News, the Kentucky Republican was asked about growing public concerns about threats to America's system of government. He responded that the United States is a "very solid democracy."
"Very little election fraud," he said. "There is some, we've had people in Kentucky go to jail for that. It happens occasionally. But our democracy is solid and I don't think, of the things we need to be worried about, I wouldn't be worried about that."
But just last year, McConnell claimed there is "considerable evidence that voter fraud still exists."
Reprinted with permission from American Independent.