Mueller Hauls In RNC Staffers In Russia Probe While Trump Fumes Over Investigation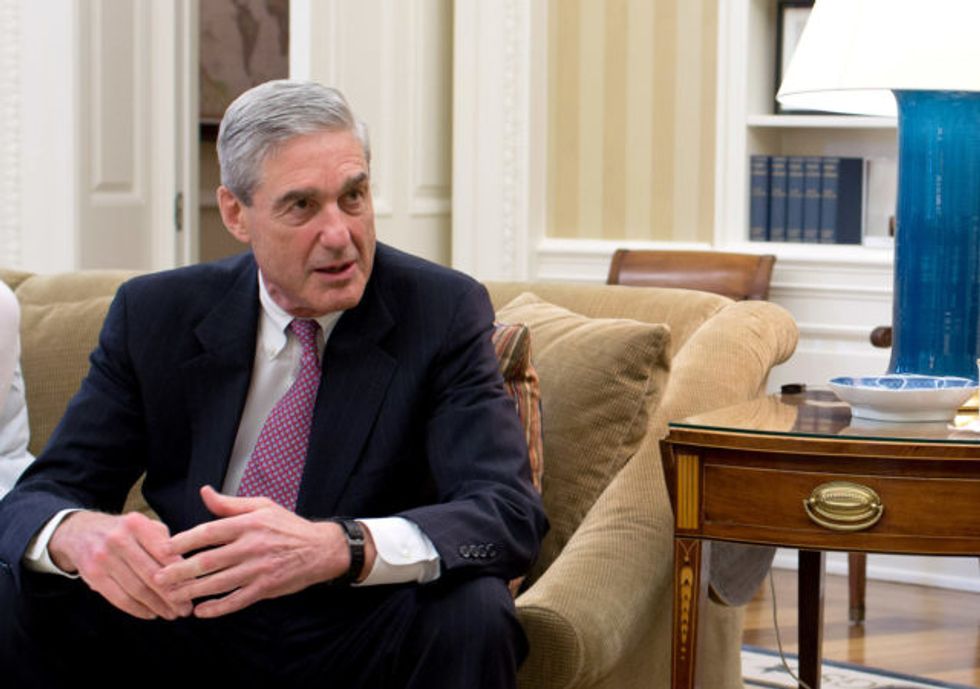 Reprinted with permission from Shareblue.com
As Donald Trump tweets furiously about the ongoing Russia probe, special counsel Robert Mueller and his team of investigators are not just carrying on — they're stepping it up.
According to Yahoo News reporter Michael Isikoff, Mueller's team recently started questioning Republican National Committee staffers who worked on the Trump campaign's data operation, which was managed by Jared Kushner and directed by Brad Parscale, in coordination with the RNC.
Investigators want to determine if the joint RNC-Trump campaign data operation "was related to the activities of Russian trolls and bots aimed at influencing the American electorate," Isikoff reported, citing two sources familiar with the investigation.
Mueller's focus on the data operation signals that the investigation is moving even higher up in the chain of command and broadening its scope to include the national Republican Party. His team has already questioned several key figures involved in both the RNC and the Trump campaign, including Trump's former chief of staff, Reince Priebus, who ran the RNC before joining Trump's team, as well as former press secretary Sean Spicer, who served as the RNC's communications director and chief strategist.
The RNC played a key role in the Trump campaign's data operation. After Trump was nominated as the GOP presidential candidate in July 2016, the RNC supplied the campaign with mass amounts of data on voter turnout and other digital strategies, including voter targeting in battleground states.
Between 2012 and 2016, the Republican Party invested more than $100 million to construct and refine its data capabilities, and Trump was the beneficiary of this investment. The party's involvement has now put it in the crosshairs of Mueller's investigation.
The new line of inquiry also puts the spotlight on Kushner, who was already being questioned about his financial history and his contacts with Russian officials including Ambassador Sergey Kislyak. As the head of the Trump campaign's data operations, Kushner brought in data firm Cambridge Analytica to help with micro-targeting strategies.
Now, investigators want to know if Cambridge Analytica served as a link between the RNC-Trump campaign data operation and Russia. This has apparently spooked Kushner. As Isikoff reported, Kushner's legal team recently starting looking for a crisis public relations firm — a move often made by people "who believe they may be facing criminal charges."
The news comes as another sign that the Russia probe will not be ending anytime soon, despite the claims made by Trump and his lawyers. Whether or not this new line of questioning leads to more indictments, Isikoff reported, it "all but guarantees the Mueller investigation will stretch on for months, if not years."
Try as he might, Trump can't tweet his way out of this one.