New Documentary Offers Local Green Solutions With A Global Impact—And A Healthy Dose Of Optimism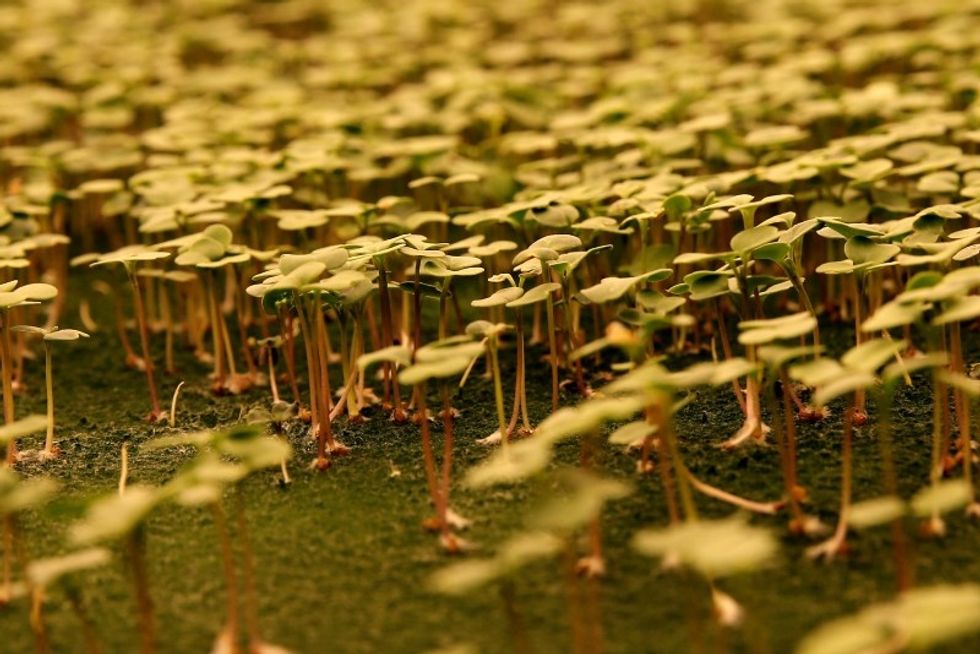 Reprinted with permission from Alternet.
Learning about the predicted impact of climate change for the next generation was enough to shift Tomorrow filmmakers Mélanie Laurent and Cyril Dion into high gear.
"Syril came to me when I was pregnant and told me about this study…that [said] my son would grow up in a world where food, water and oil will be hard to find," said Laurent, a César Award-winning actress known for her role in Quentin Tarantino's Inglorious Bastards.
Meanwhile, Dion was running a non-profit where he'd met Laurent and was wary of making the issue a focal point.
"How could we tell people about what we heard when they're already fed up with catastrophes?" he asked. "And how could we tell millions?"
They started by looking for people worldwide "offering creative alternatives," said Dion, who serves as the project manager for the Switzerland-based Hommes de Parole Foundation, which sponsors conferences where thought leaders can find common ground.
Through that process, the new film Tomorrow was born. The documentary aims to empower everyday people to take control of their resources, one day at a time.
Environmentalist and author Paul Hawken said of Tomorrow, "Without question, this is absolutely the best and most creative film on the future of humanity and the environment."
Watch the Tomorrow trailer:

What if all the food a community needed to thrive was grown within city limits? It's a question Keep Growing Detroit co-director Ashley Atkinson has been asking for years.
"We have this really audacious mission of helping to promote a food-sovereign city where the majority of fruits and vegetables are grown…for Detroiters by Detroiters," Atkinson explains in the film.
Ironically, Popular Science predicts Michigan will be the best place to live in America in the next 100 years. But although shifts like mass extinction won't occur for a century, the World Wildlife Fund estimates that humans have just two decades to take action.
"There's no perfect democracy or economic model, but what seemed to emerge from our journey was a new vision for the world where each community is more autonomous, and therefore more free," explained Dion.
Tomorrow is playing in select cities.
Watch an exclusive clip of Tomorrow:


 
This article was made possible by the readers and supporters of AlterNet.