Online Scams: How Can You Protect Yourself and Your Family?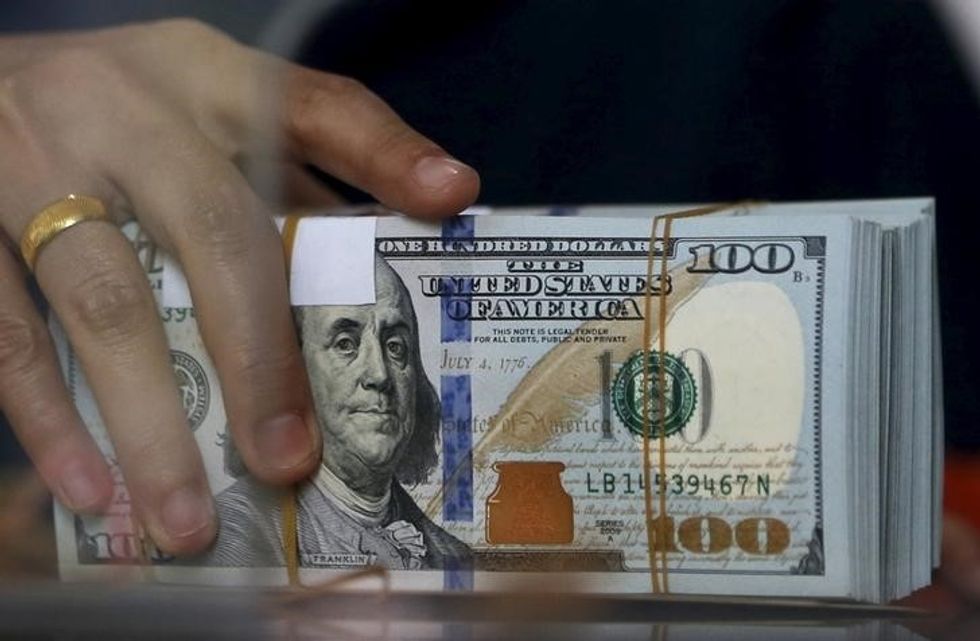 Dear Carrie: My mother is quite independent and does a lot of her financial business online. I hear about fraudsters preying on seniors all the time and worry about her falling for a scam. How can I protect her?
Dear Reader: It seems there's no limit to the imaginative scams that today's fraudsters can come up with. Just when we've all become aware of the email from a "friend" purporting to have been robbed in some far-flung place and needing money, there's the new scam threatening arrest if you don't pay back taxes or the tech support scam or—you name it. Seniors are a prime target because they're perceived as more likely to have assets—and perhaps less likely to be skeptical.
But financial fraud isn't age specific; we're all targets. When you consider that the FBI's Internet Crime Complaint Center (IC3) received 269,422 complaints representing more than $800,000,000 in losses in 2014 alone (and it's estimated that only 15 percent of victims report crimes), you start to understand the enormity of the problem.
So, while it's great that you want to protect your mother, when it comes to the potential for being scammed, we all need to take heed. My advice would be to sit down with her— and the rest of your family — to discuss best practices for fraud protection both on and off the Internet.
Become Familiar With the Latest Scams
Most scams are designed to defraud you of your money or get your personal information to access that money. Here are a few common frauds we should all be aware of:
—Emails purportedly from government agencies or financial institutions requesting personal and financial information or money
—Calls from familiar sounding charities pressuring you for quick donations by credit card or wire transfer
—Offers of discounted health insurance or low-cost medications
—Goods for sale, such as a car, at below market value, and insistence on a rush sale with payment by wire or to a third party
—Email purportedly from a legitimate collection agency stating that a loan is delinquent and must be paid in full to avoid legal consequences
—Offers for free gifts, vacations or "found money" dependent on some sort of upfront payment, such as a finder's fee, taxes or delivery charges
—Various investment frauds, including offers of high-yield investments, letters of credit or prime bank notes
—Hot stock tips, especially for "penny stocks," from unknown callers or e-mails even if they claim to work for well-known brokerage or investment firms
You can find a more complete list of common frauds at fbi.gov. Scam alerts are also posted on ftc.gov. A couple especially of note for seniors are emails supposedly from Social Security and Medicare asking for personal information. Another scam involves the new chip cards where emails, seemingly from credit card issuers, ask you to update account information before receiving your new card. Once you give out the information or click on the link, you're had!

Review Techniques for not Falling Victim
Scammers are smart and know how to push emotional buttons. While we all hope we won't be taken in, it happens. So to help protect your mother — and yourself — review the things to do and not do to stay clear of scams:
—Never reply to an unknown email.
—Never click on a link or download information unless you know the sender. Even then you need to be cautious because some links and downloads may contain malware or spyware that can monitor or control your computer use and gain access to your personal and financial information.
—Don't return a call to a phone number provided in an unknown email, even if it has a local area code.
—Never email personal or financial information such as your social security number, date of birth, passwords. If you receive a suspicious email from a bank or other company requesting such information, contact that company by phone directly. You can report the email to the FBI at www.ic3.gov.
—Make sure you have up-to-date security software on your computer. Create secure passwords, don't use the same password over multiple sites, and change your passwords periodically.
—Use different passwords for online banking and consider using two-factor authentication, where you enter an additional verification code sent to your phone or a separate device.
—Read your bank, investment and credit card statements.
—Get a copy of your credit report at annualcreditreport.com.
—Designate a single credit card for online purchases and monitor it closely.
And in this age of social media, be cautious about what you put online via social media. Your vacation plans, purchases, identity of family members, birthdays, or special interests can all be fodder for enterprising fraudsters. Also avoid clicking on links on social media sites. You can't be certain where that link is really taking you.
Stay Informed — and Alert
There's no way to protect yourself completely, but forewarned is forearmed. Check out the list of Common Fraud Schemes at fbi.gov. Sign up for AARP's FraudWatch Network (or have your mother sign up). And by all means, if you've been the victim of fraud, identity theft or deceptive business practices, file a complaint with the FTC at ftc.gov or by calling 1-877-FTC-HELP (1-877-382-4357).
Unfortunately, in today's world, we can't be too trusting or complacent. It's great to have the convenience of handling our financial business online, but at the same time we must be vigilant in protecting our information and ourselves. If your mother is Internet savvy, she may be more sophisticated than you think about avoiding fraud. But here, too, don't take anything for granted. Have the conversation now—and check in with her periodically—for both of your sakes.
Carrie Schwab-Pomerantz, CERTIFIED FINANCIAL PLANNER(tm), is board chair and president of Charles Schwab Foundation and author of The Charles Schwab Guide to Finances After Fifty, available in bookstores nationwide. Read more at http://schwab.com/book. You can e-mail Carrie at askcarrie@schwab.com. This column is no substitute for an individualized recommendation, tax, legal or personalized investment advice. Where specific advice is necessary or appropriate, consult with a qualified tax advisor, CPA, financial planner or investment manager. To find out more about Carrie Schwab-Pomerantz and read features by other Creators Syndicate writers and cartoonists, visit the Creators Syndicate website at www.creators.com.
DIST BY CREATORS SYNDICATE, INC. (0216-0715)
Photo: An employee of a money changer holds a stack of U.S.  Dollar notes before giving it to a customer in Jakarta, October 8, 2015.  REUTERS/Beawiharta