Poll: By 48 Percent To 28 Percent, Americans View Mueller As 'Fair'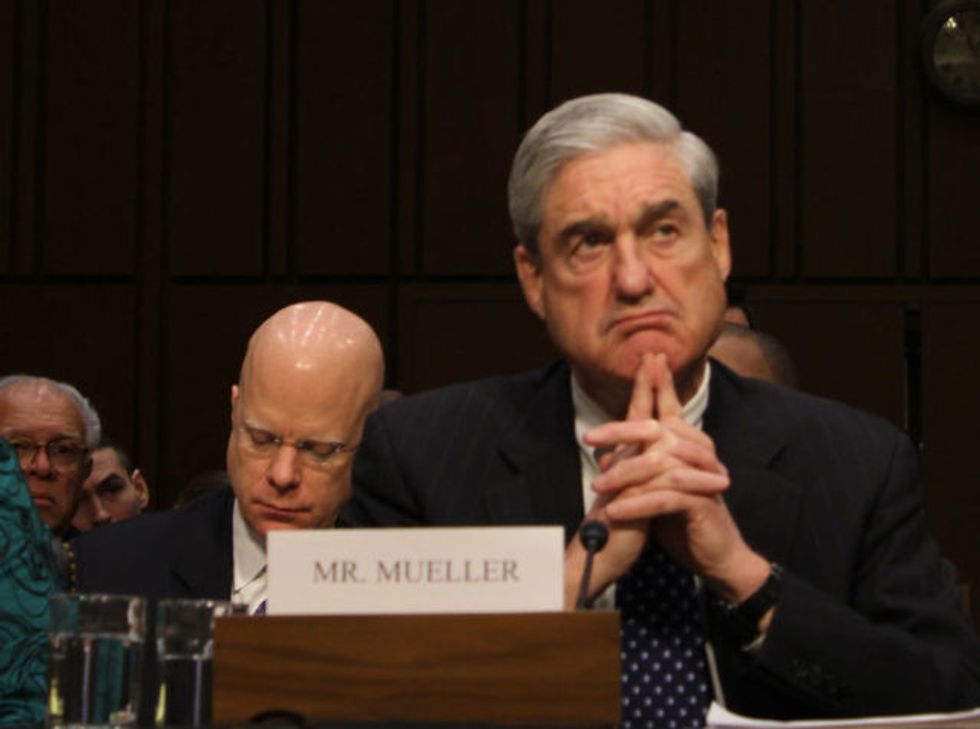 A new Marist poll published on Wednesday indicates that 48 percent of Americans believe the special counsel probe of Russian interference in the 2016 presidential campaign is being conducted fairly. At just below half that may appear to be weak approval — until it is contrasted with only 28 percent who consider Robert Mueller's investigation unfair. Remaining undecided are 23 percent.
And 68 percent, or more than two-thirds, believe that Mueller should be allowed to complete his investigation.
Taken within the context of that same poll's broader findings — which indicate a striking loss of public confidence in national institutions such as Congress, the two main political parties, and the media — the public perception of Mueller's investigation doesn't look bad at all.
What could worry Mueller — but probably doesn't trouble him at all — is that his personal approval rating splits evenly between 29 percent favorable and 29 percent unfavorable. An astonishing 42 percent say they know almost nothing about the widely admired former law enforcement official and decorated Army veteran, who headed the FBI for 12 years.
Unlike Kenneth W. Starr, the Whitewater independent counsel to whom he is often compared, Mueller appears to make little effort to cultivate reporters — and reporters haven't done much to cultivate him either. During the years when Starr ran amok, however, mainstream journalists regularly flattered him and his staff with heroic profiles. He was portrayed as truly pious and judicious, the kind of man who sang Christian hymns during his morning jog.
Purely coincidentally, of course, friendly journalists and their news organizations got copious leaks that happened to advance the prosecutor's political case against the Clinton White House. Those leaks from Starr's operation often crossed the legal line that prohibits release of grand jury material to the press. Indeed, the only person ever prosecuted in a criminal court for his role in the Lewinsky affair was Charles Bakaly, Starr's press spokesman, who was charged with lying to a judge about unlawful leaking to the New York Times.
So far, Mueller doesn't seem to play the press Starr's way, with the result that our low-information population has learned little about him. He remains obscure even after bringing charges against Donald Trump's former national security adviser and former campaign manager, among others.
It may be time for the public to learn more about this upright special counsel, despite his stodgy insistence on professionalism and adhering to the law and Justice Department rules.
Meanwhile, the most intriguing data point in the Marist poll shows a significant division among Trump's supporters. Although 28 percent said they don't believe the Trump-Russia investigation is fair, only 14 percent would back firing Mueller now. Those numbers indicate that more than half of the president's hardcore base is waiting for the investigation to be completed.
So no matter what nonsense they may hear about Mueller on Fox News, those skeptics still want to see whatever the special counsel has on Trump. That can't be good news for him.