Republicans Are Officially Out Of Obamacare Attacks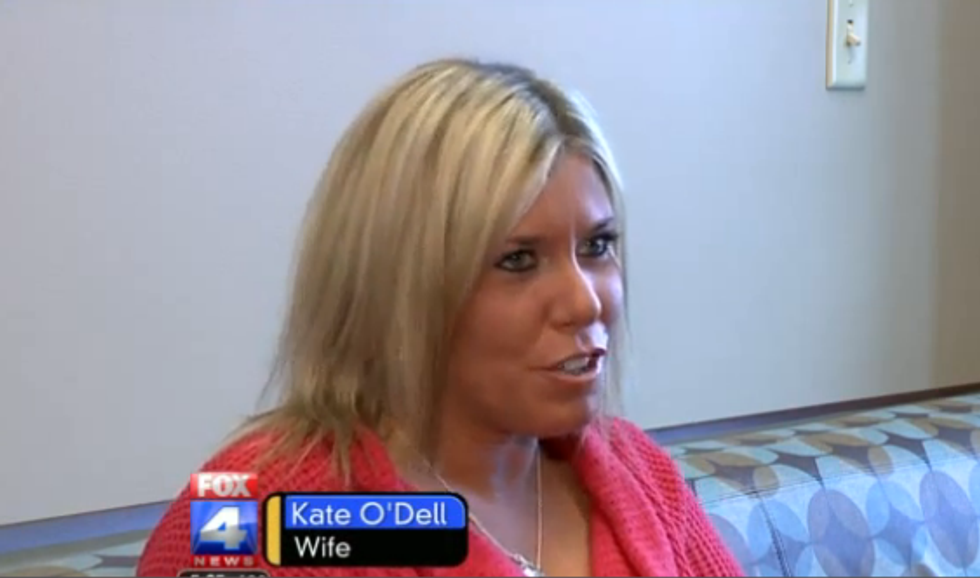 It may take a few more elections for Republicans to figure this out, but health care just isn't a good issue for them.
You can understand why they're confused.
In 2010, their histrionic "OMG! Death panels!" Obamacare attacks were a small part of a massive landslide victory that owed more to the economy cratering than anything else. And the most successful tactic was going after Democrats for "cutting" Medicare by reducing overpayments in the Medicare Advantage program, reversing a strategy that the left employed successfully for decades.
Four years later, Republicans have two huge problems: They can't say how they'd replace Obamacare, but they have said how they would ruin Medicare.
After taking the House in 2011, Republicans elected with a mandate to protect Medicare passed a budget from Rep. Paul Ryan (R-WI) that would gut the program and pass massive costs on to seniors by turning the program into mostly privatized "voucher" system. In 2013, Ryan proposed similar cuts that would remake America's health care system for seniors, along with the same reforms of Medicare Advantage that they ran against in 2010, in an effort to endorse a plan that would balance the budget in 10 years.
So what are Republicans doing in 2014, as they're supposed to be laser-focused on what a disaster Obamacare is?
A new memo from House Minority Leader Eric Cantor (R-VA) says the GOP will focus on cuts to Medicare Advantage.
The only problem?
Voted for it. http://t.co/l3ydk07r9Y http://t.co/4qUvOBueyB MT @ChadPergram: Cantor memo says R's will focus Obamacare & Medicare Advantage

— Jesse Lee (@jesseclee44) February 21, 2014
LOL.
Nearly every Republican in the House and Senate voted for Ryan's 2013 budget that includes the same reforms they're now decrying, as White House staffer Jesse Lee pointed out using nearly a dozen specific examples in his Twitter feed.
Lee also notes that premiums in Advantage are down and enrollment is up since Democrats reformed the program, the exact opposite of what Republicans predicted.
But you can understand the bind Republicans find themselves in. Despite predictions of mass panic and destruction, they're having great difficulty finding any actual stories that illustrate how terrible they claim the law is. In some cases, they've turned to actors. And often their "horror" stories sound more like success stories.

In Michigan, Koch brothers-backed Americans for Prosperity is running an ad featuring Julie Boonstra, a leukemia patient who says she is a victim of the Affordable Care Act.
Boonstra says Obamacare is "unaffordable," even though it has cut her premiums in half. In the worst-case scenario, she would be paying $2 more a year because of the law, which gives her an array of new protections including the end of lifetime caps on coverage that often affect those with chronic and terminal conditions.
She doesn't have to be happy about these reforms that will ultimately help her and the 1.8 million uninsured Americans who have been diagnosed with cancer. But if the Kochs are going to run an ad on television with claims that "don't add up," as The Washington Post's fact checker Glenn Kessler said, they should be called out. And that's what Rep. Gary Peters (D-MI), the Democratic Senate candidate AFP is targeting with its misleading commercial, is doing, with a letter calling on TV stations to stop running the truth-challenged ad.
Instead of defending the facts in the commercial, the right decided over the weekend to accuse Peters of attacking or trying to silence a woman with cancer.
This is how you know Republicans are officially out of ways to attack Obamacare.
The Washington Post's Greg Sargent predicted that Republicans would try to personalize any attempt to debunk their fake horror stories. Now the next step of the plan is that they'll get free press from local media willing to bite on the "Congressman Attacks Cancer Victim" story.
Then any decent news organization would have to do exactly what Peters is asking broadcasters to do: Check the math.
How is a law that cut your premiums in half "unaffordable?" Further, how is a law that ends discrimination against cancer victims badfor cancer victims? And what will Republicans do for the 10.3 million Americans with pre-existing conditions who don't have insurance?
Republicans think simply saying "REPLACE!" will be a good enough answer for 2014. And it likely will be, given their cleverly gerrymandered election map. But eventually their replacements will be judged as being guilty of all the crimes they've accused Obamacare of — canceling policies, shrinking networks, changing doctors.
For now, their strategy of personalizing Obamacare attacks presents Democrats with an opportunity.
Putting a face on the 13 million Americans the Congressional Budget Office estimates will gain coverage because of the law remains difficult, if not impossible.
But from now on, when Republicans attack Obamacare without a real plan to replace it, they're attacking Kate O'Dell of Kansas City, Missouri.
Her husband recently received a heart transplant that's saving his life.
"He wouldn't be here with me or my children if it weren't for the Obamacare," she said.
So why are Republicans and the Koch-funded allies attacking a family that almost lost its husband and father?