Senate Rejects House's Funding Bill In Party Line Vote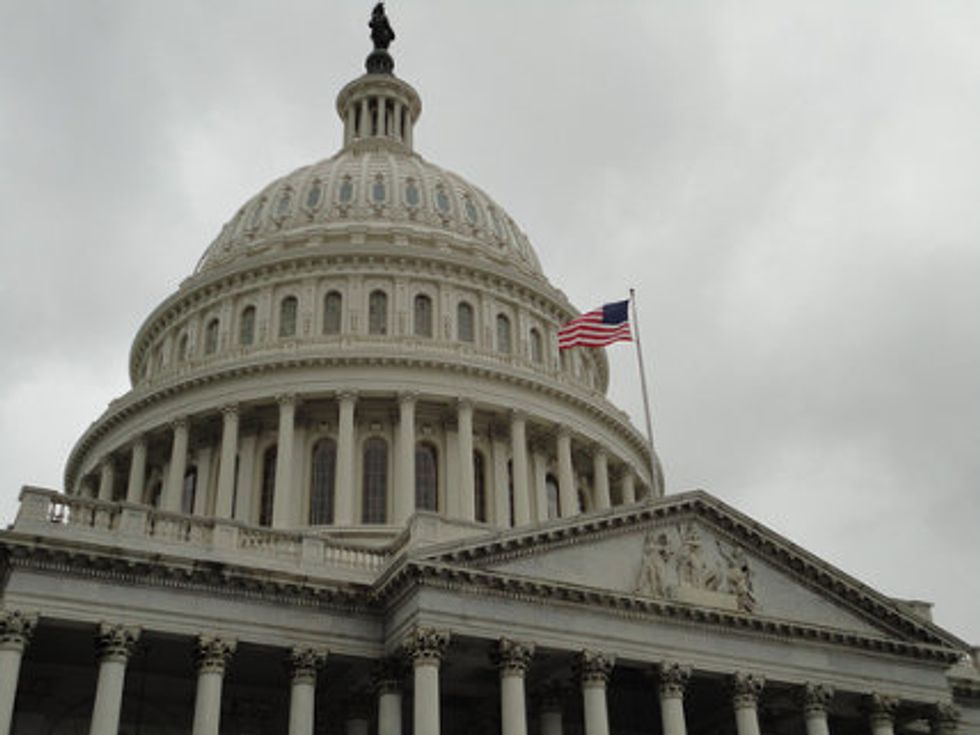 The U.S. Senate rejected the House of Representatives' latest attempt to undermine the Affordable Care Act on Monday, voting 54 to 46 to table the House bill that would fund the government, but delay health care reform's implementation by one year and repeal the law's medical device tax. The vote once again sends a "clean" continuing resolution back to the House of Representatives, which now has less than 10 hours to pass the Senate bill before the government shuts down at midnight on Tuesday.
With the ball back in his court, however, House Speaker John Boehner (R-OH)  has given no indication that he is willing to give up the fight against the Affordable Care Act.
"This law is not ready for prime time. The House has done its work," Boehner said on the House floor on Monday morning. "It's time for the Senate to listen to the American people just like the House has listened to the American people, and pass a one-year delay of Obamacare."
Boehner has several options in the coming hours. He could add new anti-Obamacare language to the bill and send it back to the Senate (guaranteeing a shutdown), attempt to pass a short-term spending bill to give Congress an additional week or so to come to an agreement, or he could hold a vote on the Senate bill.
There is reason to believe that Boehner could avoid a shutdown if he follows that path, which would anger the right wing of his caucus by violating the "Hastert Rule" (an unwritten custom dictating that the Speaker should only allow votes on bills that have the support of a majority of the majority party). According to Representative Charlie Dent (R-PA), a "clean" CR without any of the Obamacare language would pass the House "with a strong bipartisan vote."
"There are a very large number of House Republicans who privately support a clean CR, but fewer who are willing to vote for it," Congressman Dent told The Washington Post's Greg Sargent. "I believe most House Republican members would be okay with John Boehner if he were to decide to allow a vote."
During a shutdown, hundreds of thousands of federal workers would be furloughed and many federal services would be scaled back or halted, among many other consequences.
Just the threat of a shutdown has already had a negative impact on the stock market, and a prolonged shutdown could have crippling economic effects.
Photo: Caroline's eye via Flickr.com