Supreme Court Considers Striking Down Mandatory Public Union Dues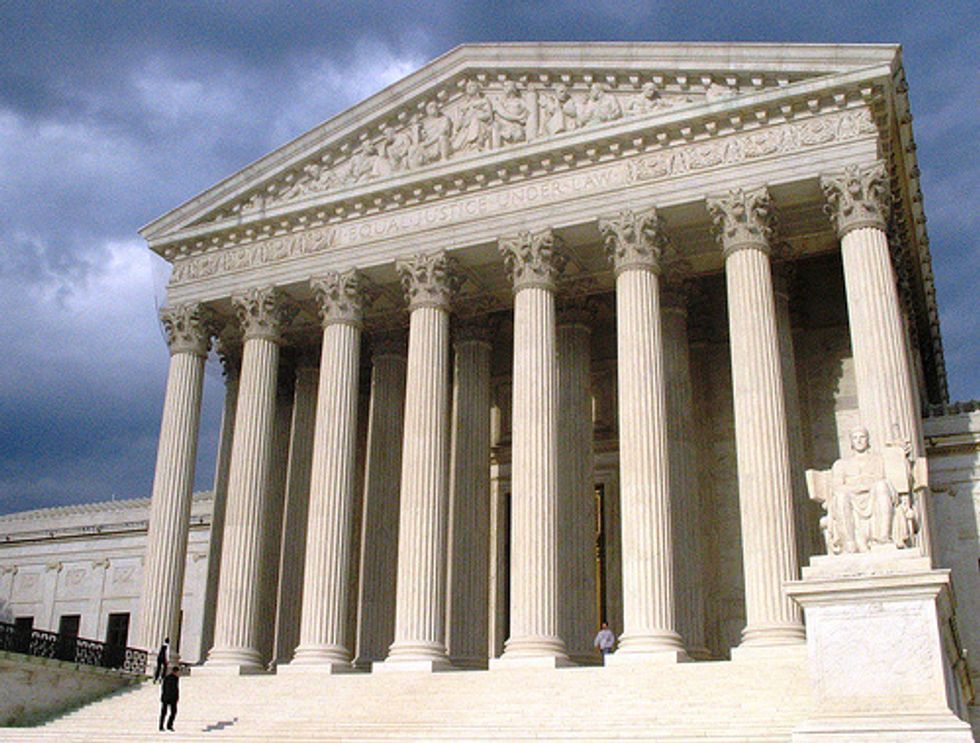 David G. Savage, Tribune Washington Bureau
WASHINGTON — Supreme Court justices debated Tuesday whether teachers and other public employees can be required to pay dues to support a union even if some of them oppose it.
Since 1977, the high court has upheld such mandatory union fees, but some justices suggested that they were open to changing course and striking down the practice as a violation of the First Amendment.
Justices Anthony M. Kennedy and Samuel A. Alito Jr. repeatedly questioned how the government can force unwilling workers to pay such dues, known as "fair-share" dues.
Kennedy, a strong supporter of free speech, said he did not see why "a union can take money from any employee who objects to the union's position on fundamental political grounds."
Other justices did not seem ready to strike down the fees, which would deal a devastating blow to unions.
That "is a radical argument," Justice Elena Kagan told an attorney for the National Right to Work Foundation, an anti-union advocacy group. "It would radically restructure the way workplaces are run. … There must be thousands and thousands of contracts across the United States with fair-share provisions," she said.
Justice Antonin Scalia, alone among the five more conservative justices, suggested that he was not ready to switch course. "Our cases say you can be compelled not be to a free rider," he told one lawyer. Because all the employees benefit if the union negotiates higher wages, everyone can be required to pay for "bargaining that benefits you as well as everybody else," he said.
The issue arose in an Illinois case involving home care providers who are paid by the state and organized in a union. But the justices spent little time talking about the particulars of that program.
Illinois uses Medicaid funds to provide in-home care for adults with disabilities. In 2003, Gov. Rod Blagojevich cleared the way for more than 20,000 of these in-home workers to be characterized as state workers who were then free to join a union. A majority of them voted to join the Service Employees International Union, which led to higher wages and better benefits.
Photo: OZinOH via Flickr