Walmart Earnings Hit Hard By Food Stamp Cuts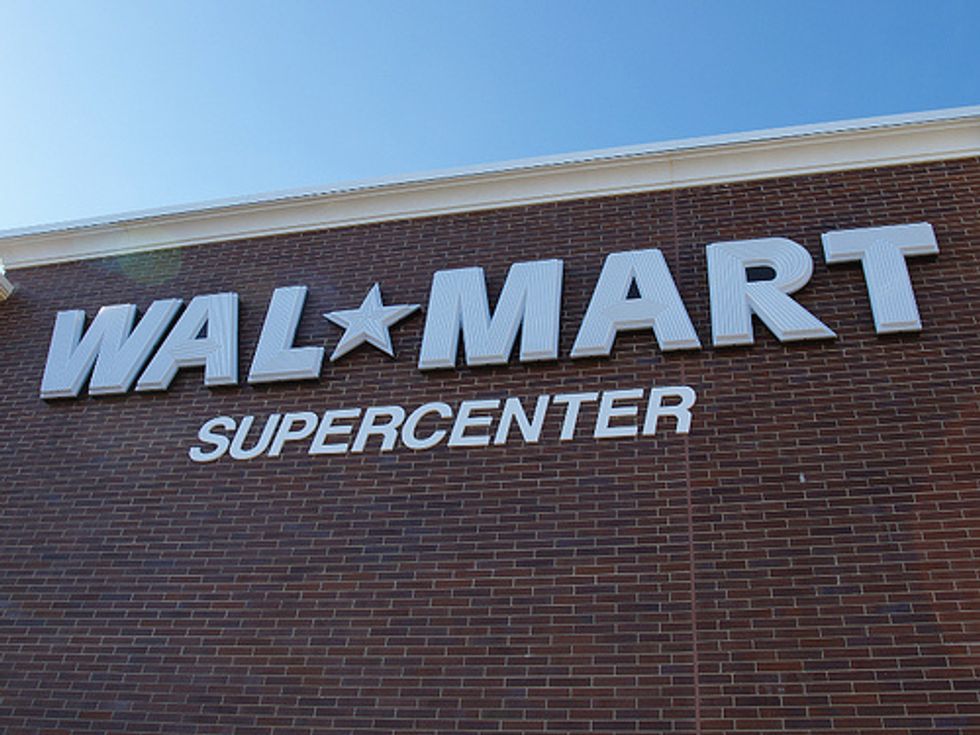 Walmart made it clear last September that they did not have any "position" on the $5 billion in cuts to the Supplemental Nutrition Assistance Program (SNAP), which provides food stamps to millions of Americans nationwide.
However, after disappointing fourth-quarter sales and profits, the company may want to reconsider.
The Financial Times reports that although Walmart initially expected sales to be flat, estimates now show that they are more likely "slightly negative." Chief financial officer Charles Holley says that "two factors contributed to lower comp sales performance": SNAP cuts and bad weather, which forced a rash of temporary store closings.
This isn't surprising, considering that 20 percent of Walmart's customers use food stamps.
"Walmart caters to lower-income consumers which have been hit disproportionately hard," says Morningstar analyst Ken Perkins. Perkins adds that the world's largest retailer also faces serious competition from other retailers, like Amazon.
Walmart's expected earnings for the fiscal year are below the previously estimated $5.11 to $5.21. Though analysts like Perkins say the company could rebound from the negative earnings in its last quarter – and its massive layoffs and store closings worldwide – it will most likely continue to face declining stock value in the next quarter, thanks to the new bipartisan farm bill, which includes cuts of $1 billion a year, reducing benefits by $90 a month for over 800,000 food stamp recipients.
These cuts not only affect the superstore's customers, they take food off the plates of their own employees.
Studies have found that Walmart employees make up the largest group of food stamp recipients in nearly every state, which isn't surprising given the size of the retailer's workforce and its consistently low wages.
Since the cuts seem to be permanent, the company's best hope seems to be an increase in the minimum wage. Though it would initially hurt its bottom line, the higher wages could make up the loss of demand from SNAP reductions.
If nothing else, it would reduce the amount that taxpayers spend to subsidize Walmart's employees.
Photo: Ron Dauphin via Flickr