What Can President Obama Do About Gun Violence?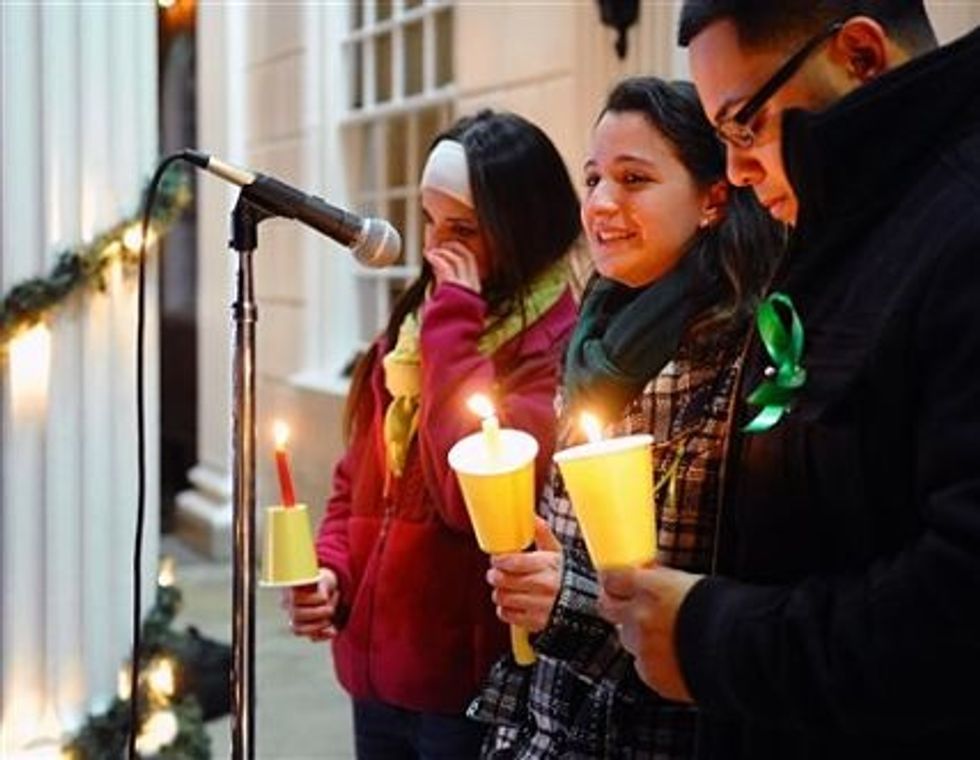 New York City mayor Michael Bloomberg is a man who doesn't just talk about stopping gun violence.  The billionaire helped fund Mayors Against Illegal Guns and donated $9 million to defeat pro-gun candidates, including Democrats, in 2012.
On Friday, in the immediate wake of the massacre in Newtown, CT where 26 people — including 20 children — were killed, Bloomberg immediately renewed his call made after the Aurora, CO massacre earlier this year that the president and Congress move to prevent gun violence now, "…the country needs him to send a bill to Congress to fix this problem –and take immediate executive action."
The question is what bill and what action could make an immediate difference in reducing mass murders involving firearms, especially considering the National Rifle Association's iron grip on the current Congress, which extends across both sides of the aisle.
Since 1994, when Republicans swept into a House majority partially on the strength of opposing gun-control legislation, Democrats have been reluctant to support new measures and tend to stick to the NRA's talking point about enforcing current laws.
It's true that gun violence on the whole is down but massacres like the ones in Newtown and Aurora are on the rise.
President Obama has only signed laws that extend gun rights, in an effort to combat the right-wing myth that he's coming for their guns — a mania that has sparked record arms sales after both the 2008 and 2012 elections.
In this case, it's hard to argue that enforcing current laws would have prevented what happened in Newtown. The suspect allegedly took his mother's legal guns and shot his way into the school. This has led to many on the right to suggest that these mass murders all take place in "gun-free" zones, where the killers can act with impunity. Thus they want to arm teachers. Many of the people making this suggestion also believe that teachers are overpaid.
The Brady Campaign To End Gun Violence — started by Jim and Sarah Brady after Jim was brutally and permanently injured in the 1981 attempted assignation of President Reagan — helped implement national background checks through the Brady Bill in 1991, with Reagan's support. The group advocates strengthening background checks, renewing the assault-weapon ban and limiting the number of bullets a magazine can hold.
Senator Dianne Feinstein (D-CA) has said that she will reintroduce an assault-weapon ban. The gun that the Newtown shooter used, an AR-15, would be covered by such a ban. Such a ban might be one example of the "meaningful action" President Obama called for.
Gun-control advocates often point to Australia as an example. After the  Port Arthur massacre in 1996, the country took steps to reduce gun violence. The result hasn't eliminated murders with firearms completely, but there hasn't been a single massacre since.
Is there one bill that replicates any element of what Australia did — which included gun buybacks, a 28-day waiting period, a ban on assault weapons, and strict licensing that prohibited self-defense as a reason for purchasing a gun — that could pass Congress today?
Probably not.
But the fact that no new legislation is likely to eliminate all further massacres doesn't mean nothing should be done. Critics, including Bloomberg, will demand that Obama act if Congress won't.
'I think there's something like 77,000– people who've been accused of lying when they applied for a gun permit. We've only prosecuted 77 of them," Bloomberg said, when asked what steps the president should take.
Reportedly the president considered executive action to strengthen background checks after the shooting of Rep. Gabrielle Giffords (D-AZ) and after Aurora. But he didn't pursue the orders because the NRA's attempt to create a scandal out of the "Fast and Furious" gun-running incident had put him on the defensive.
But now, with no more elections to win and a tragedy that demands a reaction, now many are expecting action — and soon.
Photo credit: AP/The Connecticut Post, Christian Abraham