Will Midterm Become A Nightmare For Senator Ted Cruz?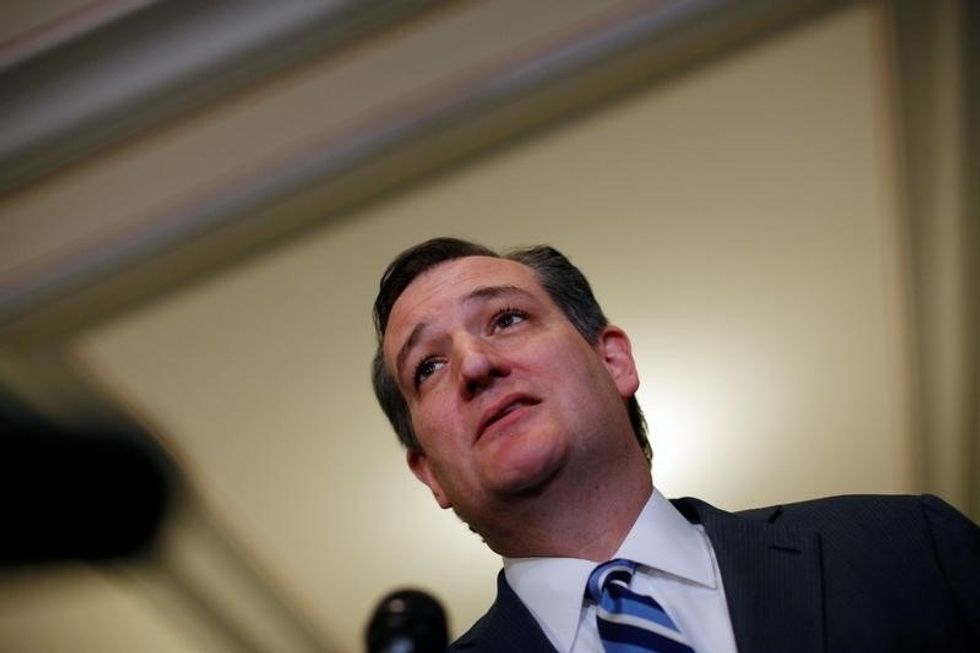 Reprinted with permission from Shareblue.com
The latest voting news gives Republican Sen. Ted Cruz even more reason to panic. Democratic voters in Texas are turning up in droves to cast their ballots in the party primary. And they are crushing Republican turnout.
In the 15 largest counties, Democrats are up 105 percent over the turnout during the 2014 midterm elections. By comparison, Republicans are only up 15 percent.
That is good news for Cruz's Democratic challenger, Rep. Beto O'Rourke, who was already beatingCruz in fundraising.
But as Dave Wasserman of the Cook Political Report noted, the "enthusiasm gap should be [a] major warning for GOP."
Texas voters have already set a record for a non-presidential year during the early voting period, with over 700,000 ballots cast. Throughout that period, the surge has favored the Democrats.
The Houston Chronicle noted that in Harris County, the most populous county and where Houston is located, "Democrats outpaced the GOP by more than 2,000 voters." In the last two gubernatorial cycles, Republicans had the advantage and were well ahead of Democrats.
It is an ominous sign for the Republican Party, and more evidence that Trump may be a considerable drag on the ticket in the midterm elections.
Trump's presidency has already been unraveling, even as his party controls the House and the Senate. If Democrats gained the majority in either or both, it would be a disaster for Republicans.
Echoing his performance in the rest of the country, Trump is underwater in Texas. In the 2016 election, Texas was Trump territory, where he beat Hillary Clinton by 9 percent. But now, Gallup shows that 39 percent of Texans approve of the job he is doing, while 54 percent disapprove.
Cruz has fallen in line behind Trump, after engaging in a heated rivalry with him during the 2016 primaries, during which Trump even accused Cruz's father of being involved in the murder of John F. Kennedy.
Now, O'Rourke is outraising Cruz, while Trump could become a liability for the Republican. Trump has said he wants to be highly involved in campaigning during the midterm races, but showing up in Texas could do more harm than good for his party.
Republicans should have no problems in Texas. It is often considered their beachhead and it is one of the states keeping them competitive in the electoral college.
But Democratic candidates are signing up in droves to run, especially Texas women. Voters are showing up in primaries to vote for Democrats. And Republicans are in trouble.
In Texas.