Bill Kristol: 'The Left' Wants To Expunge All Respect For Confederates!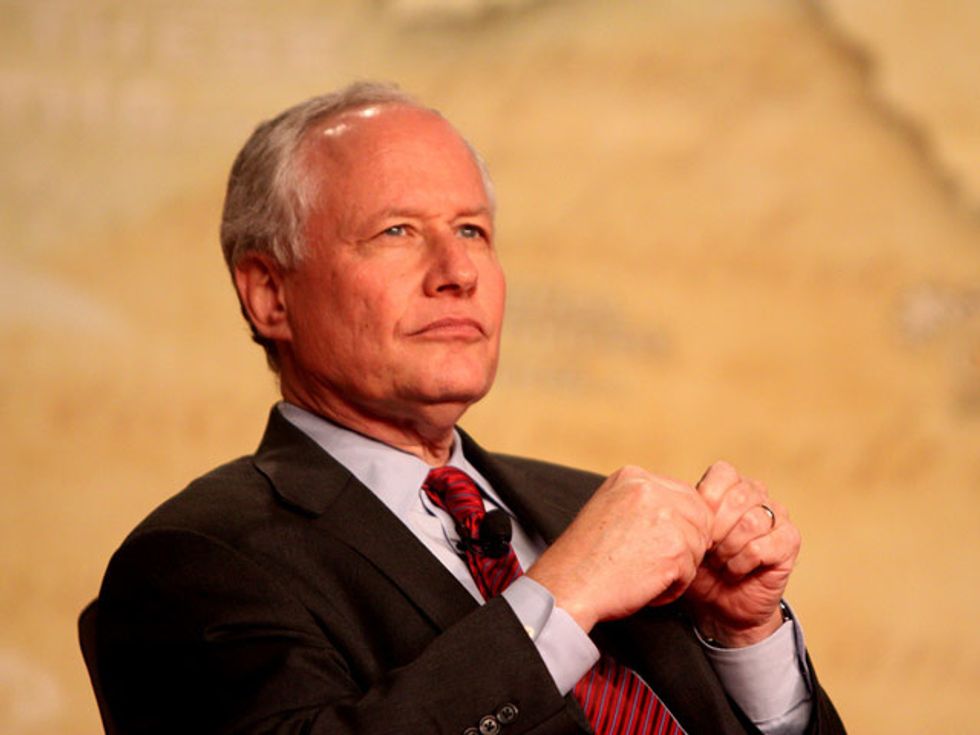 Even as most Republicans have gotten in line with efforts to remove the Confederate flag, neoconservative honcho Bill Kristol of The Weekly Standard is making a stand of his own — to defend the threatened honor of the old Confederates.
Kristol posted Tuesday on Twitter:
The Left's 21st century agenda: expunging every trace of respect, recognition or acknowledgment of Americans who fought for the Confederacy.

— Bill Kristol (@BillKristol) June 23, 2015
Um, yes. So what's the problem here?
Kristol further described the wide-scale attack on Confederate heritage as "our own mini-French Revolution, expunging history in a frenzy of self-righteousness." Also in one of his follow-up tweets, Kristol made an accusation that liberals would go after Abraham Lincoln next.
Next, Left will ban teaching of Lincoln's Second Inaugural in schools. None of that "with malice toward none, with charity for all" stuff…

— Bill Kristol (@BillKristol) June 23, 2015
Quite the contrary. Lincoln's Second Inaugural address would be an ideal curriculum entry for any left-leaning educator. In a relatively short oration, Lincoln discussed the fact that the Civil War had been caused by the South's insatiable need for the expansion of slavery — and he declared the war itself to be a terrible divine judgment on the entire nation, both North and South, for the historical offenses of that institution.
Lincoln even described how despite initial expectations — including his own at one point — that the war would be over quickly, it had to continue until slavery was defeated and some notion of social justice — and retribution, too — had been achieved:
Fondly do we hope, fervently do we pray, that this mighty scourge of war may speedily pass away. Yet, if God wills that it continue until all the wealth piled by the bondsman's two hundred and fifty years of unrequited toil shall be sunk, and until every drop of blood drawn with the lash shall be paid by another drawn with the sword, as was said three thousand years ago, so still it must be said "the judgments of the Lord are true and righteous altogether."
Photo: Bill Kristol speaking at CPAC FL in Orlando, Florida, Sept. 23, 2011. (Gage Skidmore via Flickr)