#EndorseThis: Jimmy Kimmel Discovers Hair-Raising Truth About Trump's Wind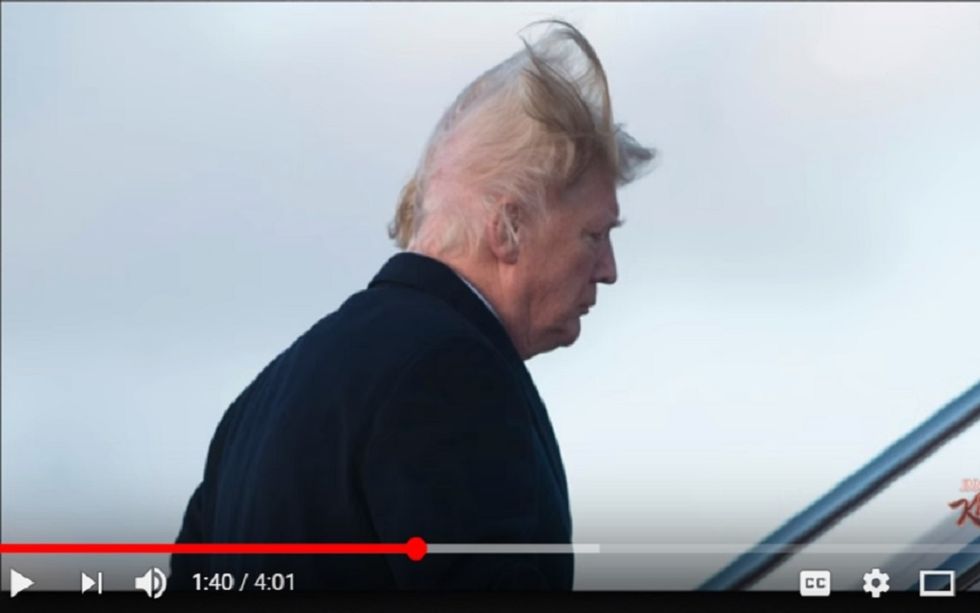 President Donald Trump has taken plenty of selfish, vain positions over the years. But no one shall perceive Trump's real agenda when it comes to Mother Nature herself. Except of course Jimmy Kimmel.
It's all so clear to the comic now. The POTUS has some strong feelings about the wind…and we can see why. Trump's bald head finally exposed on camera (twenty feet in the air, no less) makes the Orange One look as ridiculous and scary as you might imagine.
Kimmel riffs on the viral clip, destroying Trump and the live crowd with buzz-cutting jokes. Hair stylists are brought in to give their opinion. But when the host plays footage of Trump's bizarre speech to Pennsylvania farmers – criticizing the wind for killing birds and ruining postcards – the irony is as thick as glue on the President's head.