Text Shows Carlson Promoting Holocaust Denier On White Nationalist Hub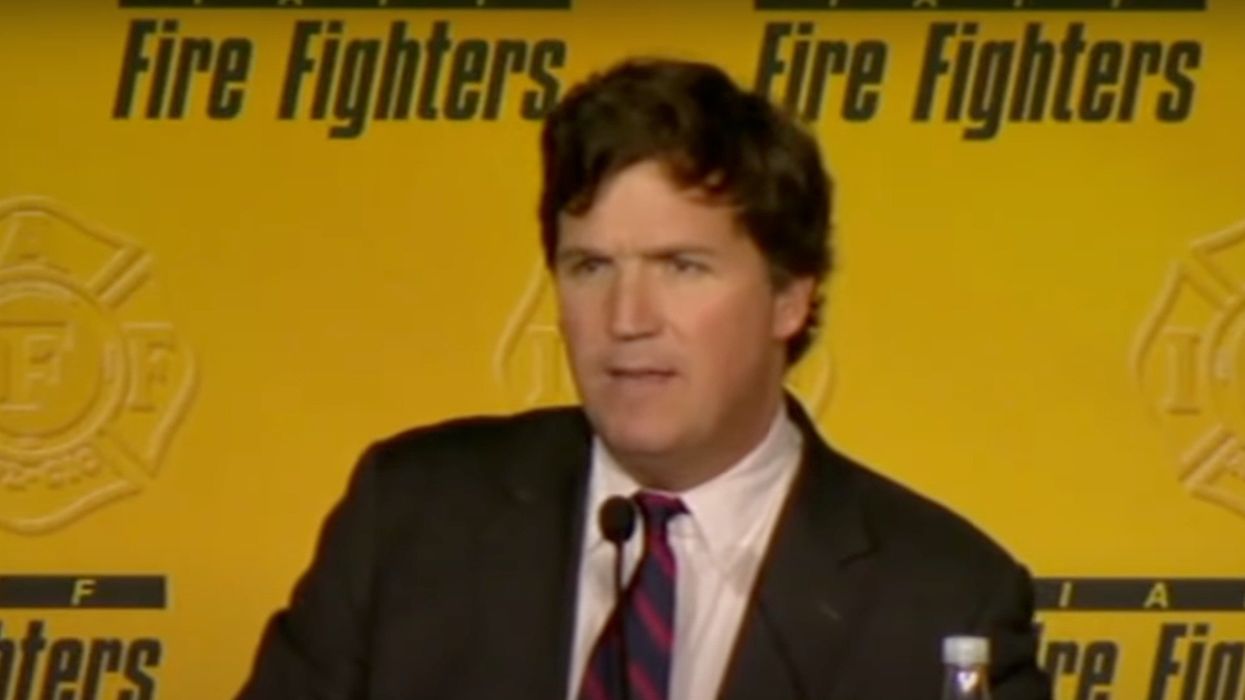 Fox News host Tucker Carlson shared the work of David Cole, a Holocaust denier who writes for a white nationalist hub that carries headlines like "The Trouble with Blacks" and "Our De Facto Antiwhite Apartheid." Carlson's reading list is the latest revelation in the recently released tranche of documents from the Fox News/Dominion lawsuit.
Dominion Voting Systems has been engaged in a legal battle against Fox News for its lies about the company's role in the 2020 election. Numerous embarrassingtexts have been released during the process, including Carlson's admission that he hates former President Donald Trump "passionately."
A buried text in one of the documents is from November 17, 2020, when Carlson shared a Taki's Magazinecolumn published the same day with an unidentified person, who told Carlson that it was "a smart piece."
Cole's piece that Carlson shared in 2020 was similarly racist and argued that Republicans shouldn't shy away from demonizing people from the "Third World." Cole wrote that "voters (specifically the ones most open to voting GOP) notice who is committing the crimes in their city" and they "understand that the Third Worlding of America is bad." He suggested that politicians should follow Trump's 2016 messaging and argue: "Illegals are swarming the country; I see it. Third World nations are not sending their best; I see it. They're committing crimes; I'm acknowledging it. And I'll stem that flow."
Carlson, of course, is himself a whitenationalist and has defended white nationalist outlets with similar ideologies like VDare and Gab. He regularly uses his show to push white nationalist content -- to thedelight of his fellow white nationalists.
Reprinted with permission from Media Matters.